Reiki Grandmaster II.
Serious Reiki research based on testing and verification. Getting know different Reiki systems. This time we are going to pay attention to those who can seriously claim to be Reiki grand master. This is certainly very interesting topic.
1. REIKI GRANDMASTER
Who has the right to declare yourself to Reiki Master?
Fortunately, there is no institution that has the right to declare 10 best Reikists around the world every year. We believe that such institution will never start up. So how can anyone become grand master for given year? You will simply have so much ingenuity and vanity that you will proclaim grand master for that year on your web site. This can be done by any of Reikists and no one can stop anybody from doing so. But Reikists should have certain self-reflection and rate yourself according to the system that is designed here. This would give us all kindness and give us a taste of what they control and whether they are worthy of Reiki grand master title.
Reiki Grandmaster on web page Spiritual Reiki Therapy
apoort.net/meditation/reiki-grandmaster/
2. REIKI METEORIT
Meaning of Meteorites Radiation for Reiki System
Grand Master is able to work with meteorits directly or through distant mind connection with shamanic techniques such as believing that he holds meteorits or connecting to people with meteorit, feeling that there are no differences between him and such people. It's about absorbing radiation from meteorites into your bones and producing unique energy Reiki meteorite in bones. Gradually create rotating blades of such energy from meteorites and from people who work with meteorites. Reiki person triggers such energy objects into aura on the surface of the body and does not give own energy. Who gives his own energy out of his body, hurts himself and it is not acceptable. Some Reikists make Reiki network full of energy and heal with energies of such network. It's an ineffective system containing any energy.
Posthumous Discs of Japanese Ozunu
Reiki grand master is able to search for posthumous record of this Japanese mountain shaman who literally manually created the first sword out of the meteorite and did rituals and military battles with this sword during his lifetime. On his grave place after death remained Reiki disc as smaller ball and the spinning energy. Even though it is posthumous object, it does not take energy and even gives it. Grand master copies this object many times and stores it in his body. The principle is that anyone who works with radioactive material and that is a meteorite, leaves such object at his grave site and grand master constantly copies it.
Posthumous discs of Reikists Mikao Usui, Chujiro Hayashi, Hawayo Takata
Grand master has in deep respect posthumous Reiki discs on their grave places. He copies Reiki discs inside yourself many times. Mikao Usui was unique because he had a living twin inside himself and he managed to treat people very well by opening about 200 prehistoric structures full of stem cells. Today´s grand master can mediate healing contact with living people with an anomaly of living twins in them. Reiki disc of Chujiro Hayashi is interesting because he was researching radioactive uranium and this radiation has settled in his bones. His bones produced unique superconducting substances at room temperature, that is, extra healing energy and chemicals which he was able to trigger in another person. Hawayo Takata is unique case of female access to Reiki itself. Her Reiki goes to her navel and penetrates inside of her cells from the navel and heals them. And that's an extraordinary healing effect. For long distance Reiki, grand master provides rotating discs that are active only during treatment or consecration via live people and with stored radiation. To revive of traditions Hawayo Takata, grand master contacts people with active region of the navel and mediates through it.
Post-mortem discs of Japanese samurais.
Grandmaster replicates Reiki samurai blades as they lived, meditated with meteoric iron swords.
Post-mortem discs of monks from Chinese Gobi desert.
Grandmaster also copies the post-mortem discs of meteoric Reikists.
Post-mortem dicks from Japanese group Tendai – Buddhist Reiki.
Grand master knows Tendai group in Japan, Buddhist reference to meteoric Reikists in Gobi desert. It's already quite religious, but they have a lot of masters. Their list can be found on Japanese Wikipedia.
Post-mortem discs of people who worked with meteorites and their dead bones.
Post-mortem discs of people who worked with meteorites but also radioactive material.
Post-mortem discs of astronauts who were in cosmos.
Post-mortem discs of other Reikists all over the world.
3. REIKI HISTORY
How to comprehensively take over Reiki from all of history?
Grand master has few options how to take over experiences of other masters into own program. One of ways is to receive the attunement from any of living masters who have received it from Hawayo Takata or her consecrated pupils. Or directly from Reiki company founded by Mikao Usui and his attunement is preserved through members of this Reiki society.
Of course, the attunement from Mikao Usui has opened about 200 prehistoric structures that developed during the embryonic development of the child. We assume that Mikao Usui had a living twin inside himself. We read it from the post-mortem Reiki disc that Mikao Usui left behind in his grave place. Using clairvoyance techniques we searched posthumous discs of Japanese navy Reiki doctors who Mikao Usui attuned to heal wounded soldiers. So did Chujiro Hayashi get the attunement from Mikao Usui. And Chujiro Hayashi added radioactivity from uranium to his bones. Hawayo Takata received the attunement from Chujiro Hayashi and so she opened 200 prehistoric structures and added Reiki through the navel into cells. Thus, each Reiki master has the opportunity to be attuned in the line of Mikao Usui and persons attuned by him and to this add own original approach. For example, the system is forcing you to get attunement for yourself at a distance and forcibly without the consent of the person who has the attunement of Mikao Usui line. We also have tried this approach and worked well. Moral questions remain. But here it is about exploring options.
Grandmaster does not have the option to take over attunement in Mikao Usui line and his attuned followers. In principle we do not want to be attuned and so what are possibilities then? So there is the possibility of copying post-mortem discs either of Mikao Usui, Chujiro Hayashi and Hawayo Takata. Even some of you could put this disc inside of yourself. But for example Philippine healers who create Reiki discs after death due to strong radiation on Philippines will not allow you to make copies of such discs of previous Philippine healing masters. Therefore you will make copies of post-mortem discs of all those in history that have something in common with strong radiation and you copy such copies many times, over and over and gradually revive them in yourself. Such activity leads to attunement from other Reiki masters who were before the line of Mikao Usui, Chujiro Hayashi and Hawayo Takata. For example from mountain Japanese Reiki master Ozunu as well as from other meteoric Reikists from Gobi desert. So here we have also other possibilities.
Grandmaster has one more option to find out at a distance people who have a twin in them, mentally connect with such persons and these people give him very similar attunement as Mikao Usui himself. And we have tried also such techniques and they worked well. Alternatively, you can link such individuals on attuned person and give him a similar attunement as Mikao Usui himself.
4. REIKI URANIUM
The importance of radioactive materials for Reiki
Grandmaster is aware of the importance of materials emitting a certain kind of radiation. Every supernatural radiation is stored in human bones and then bones and chemical processes in them work differently than normal bones. And that is the reason for some extraordinary capabilities of some individuals. This category includes meteorites, smollen, artificially produced uranium, plutonium and other types of radioactive substances, technologically depleted uranium, but also some types of rocks that have undergone radioactive activity. We find them for example in Africa. Even gold in Philippines is from deeper layers of the Earth's crust and this gold is from asteroids. And it's not the same gold as it is around the world. Similarly, there is a certain presence of radiation in copper mining. Today this also includes spent fuel from nuclear power plants, people working in the CERN or TOKAMAK facility, meteorites for scientific purposes, astronauts with cosmic radiation absorption. But it is enough to increase natural radon.
All such radioactive material radiates into human body and is stored in bones of Reikist and therefore Reikist may create unique energy in bones. Such energy allows him to do extraordinary psychic operations in own body. And here is about to know how to connect to such individuals and accept their energies or own energies tune in line of light radiation in own bones. Human bones are able to create superconducting substances at room temperature if radon is present in bones. Therefore all what has radiation is for Reikist welcome concern and supports his extraordinary abilities.
The reference of Chujiro Hayashi and his interest in uranium.
Unique Reikist Chujiro Hayashi who led the study of radioactive uranium and deposition of radiation into his bones and the production of extraordinary healing substances.
Persons working with uranium.
People working with smolder.
People working with radiation.
Astronauts and their radiation from the cosmos.
Persons working in TOKAMAK and CERN.
People who are doing something active with meteorites and radiation from them in their bones.
People living as close to the polar circle.
People living on Philippine islands and the asteroid gold present here.
Persons who have come into contact with radioactive material for long time.
5. REIKI MOVEMENT
The importance of micro-movement and macro-movement in muscles
Grandmaster prefers, in his practice, to perform all operations, either in his own healing, in his own attunement or in the treatment and in the attunement of others through the movement of his muscles. It does not have to be a major movement like dancing or sports. Reikist sits on a chair and pushes mentally the movement into his muscles. It's just a indication of movement in the muscles like walking and the like. This is how we call, Reiki practice based on movement memory rather than on picture memory. If Reikist watches an image, he remembers the movement of viewing the image, not the picture itself. Just as you think about Reiki in practice, Reikist remembers what movements have happened in his neurons. Similar is also true when practicing Reiki classical characters like Chokurei. It´s better remember the movement of drawing a character as the sign itself. We do not even consider Reiki a character. We are talking about a certain motion vector rather than a character. You should take care of this in Rreiki practice.
Practice based on imaginations.
Practice based on texts and alphabets.
Practice based solely on movement.
6. REIKI ATTUNEMENT
The importance of people who have more in the body than ordinary people
Grandmaster is a person who uses shamanic techniques for the purpose to operate outside his body. He is able to move his consciousness, so his memories about himself and about his plans and targets to other physically distant objects as people, trees, animal and other material as minerals and so on. These are classical shamanic techniques how not to perceive the difference between yourself and other person. You have to learn it. It about many techniques of connection the body and energies of Reikist with other person. If Grandmaster does not know techniques of distant Reiki, he is not entitled to take such title. But why is that so?
If you meet the person who have potentionaly 10 times stronger cells of the liver, then this person could potentionaly transfer such state to your liver and makes your live stronger and so your liver could produce more energies for own healing and healing of others. You could meet the person who have 10 times stronger cells of all organs. Such persons are rare. To meet such Reiki initiator and healer is small miracle and why?
With such Reikist, it's fantastic to get Reiki attunemet into all organs and body systems. And that's what we want to achieve. How it will be done by Reikist who does not have organs 10 times stronger than usual? It's simple, at distance, Reikist is connected to many people who have some organs stronger than ordinary individuals. Reikist is a mediator for people who sometimes have 80 times stronger organs. He connects himself and strong persons to the person who is attuned and gives such person Reiki from people who have it 80 times stronger. And that's unique how Reikist can rejoice other people's Reiki and of course himself. By doing so, Reikist will ensure the complex initiation of another person even remotely into Reiki system.
Grandmaster acts as a mediator to people who have organs and body systems stronger 80 times too. And the Grandmaster can also mediate such initiation from animals and trees. Even such two kinds of initiation to people with stronger organs and stronger animals to humans are the basis of successful Reiki treatment as well. And now consider whether you can wear the title "Grandmaster".
Man, animal – something stronger 20 times.
Man, animal – something stronger 60 times.
Man, animal – something stronger 80 times.
7. REIKI TEMPORARY DISCS
Engaging others through temporary spinning discs
Grandmaster is a person who gives only little of own energies into attunements and treatments of others. He does not even give his own attunement but mediates the attunement from others throughout himself for all persons who receive Reiki attunement from him. And grandmaster in the first place collects and adapts energy others humans, animals, trees. Such energies with information are gathered and distributed to healed and attuned people by grandmaster. By own practice he creates rotating energies which gradually by themselves collect energy and search for it. By own practice he creates rotating energies which gradually by themselves collect energy and search for it. It takes about 4 years to build such rotating discs and he has hundreds of them around himself.
8. REIKI TIGERS
Importance of animals for Reiki and their healing and attunement
Grandmaster during his practice must learn how to heal and attune animals on distance and then give them and their breeders a rejuvenation. It is also necessary for the breeder or trainer of the animal. But you can also do Reiki with wild animals. We are focusing on tigers and their breeders and trainees. At a distance, you learn the movement of tigers in your muscles. You do it according to the pattern of tigers from prehistoric period. And gradually, you are forming the burning of a tiger that he has on forehead between his eyes on your own forehead. Grandmaster formats a tiger's character on muscles of forehead and he gets by infinite exercises prehistoric and perhaps the oldest Reiki. The tiger's symbol on the forehead of Reikist is strong protective factor and it is an entry into the world of Reiki animals. Something like Reiki zoo.
Reiki healing animals.
Reiki attuned animals.
Reiki tigers animals.
9. REIKI ELECTRIC
The meaning of electrical charge and electricity for Reiki
Grandmaster must also embark on this incredibly strange Reiki. It's about making a long-distance connection to people working around high voltage and most likely repairing high voltage from helicopters in iron clothes. It's clothes like medieval knights. It protects this person from electric shock. You attune these people into Reiki and take over the attunement to yourself. Then it's easy and you can adjust the energy of Reiki with a pendulum so that it passes through electrical wiring and enhances its healing potential. You simply just start in the electric plug and go at the electron level to the person you treat. You minimize loss of moving energy. You can then learn to take reasonable amounts of micro lightning from cold plasma lamp or run in a network where is electricity accumulation, for example, in transformers. You can stop where the flash hits the electric conduction. And when you cross oceans and there is no electric cable, they can also use electric rays to conquer energy. I do not recommend with moving consciousness operate in power network. Such transport may not be succesfull at first time. This needs to try and own practice. In these attemts beware of the heart. These operations are highly risky and you exercise on your personal responsibility. Please take seriously cautions and warning.
Electric lawn, Electric catfish, Electric lawn, Electric stove, Electric fish.
Cold plazma.
Electric current in the plug.
Magnetic forces.
Magmatic forces.
Levitation forces.
10. REIKI FEATURES
Meaning of elements which someone has more than a normal person
Grandmaster uses clairvoyance techniques to search persons who have 5 times more elements as ordinary person and also persons who have high level of any element. He takes over their system in form of their program to manage larger number of certain elements and thus engage themselves. He heals from these people specific energies and mediates the dedication of others to this Reiki.
People who have 10, 20, 40, 80 times more silicon.
People who have 10, 20, 40, 80 times more iron.
People who have 10, 20, 40, 80 times more gold.
People who have 10, 20, 40, 80 times more of some other element.
11. REIKI ASTEROID GOLD PHILIPPINES
The meaning of asteroid gold in Philippines
Grandmaster shouldn´t skip Philippine environment. In the Philippines, the post-mortem discs of healers are present due to radiation activities of the volcanic environment and the tectonic plate fracture, as well as gold from the asteroids. This is about 5 billion years old and has a different radiance than classical gold from America and so on. If you would look for post-mortem discs in healers in Philippines, it will be a problem, because the actual living healers in Philippines have post-mortem discs inside of yourself. It is an insane madness that destroys their health and damages the body. Philippine healers are actively preventing their discs from anybody to copy their post-mortem disc which they have inside. And they also have a special ritual that will allow you to have a copy of your discs. And so we were wondering how to make a copy in living Philippine healer. The thing is to find someone who have already attunement from Philippine master and firstly you copy from attuned person. Then on the distance you go to Philippine gold (or to the cross from Philippine gold) and then you copy and make attunement from original Philippine healer. He starts to consider you as person who receives the attunement from him after such steps. And so you got Philippine Reiki. You can calmly repeat this process yourself.
12. REIKI MAURI LASTURA NEW ZEALAND
The meaning of Haliotis iris – rainbow shell for Reiki practice
Grandmaster will get to New Zealand and will receive the attunement from Moorish healers to the traditional treatment of the seashell without any problems. It´s good to have Philippine Reiki in advance. Beware, it looks like innocent attunement but it has incredibly strong dynamics with rainbow shells. And after the attunement of this kind, it must be somehow "consumed". And so get this unique attunement.
13. REIKI INFINITY
The meaning of rotating motion for Reiki system
Grandmaster is at the peak of his efforts, he has almost all attunements and many years of Reiki practice and he is going to make his system more dynamic in the form of endless rotation. Rotation is restored indefinitely whether he heals Reiki and attunes others. Then he ends this dynamics and then activates it again when needed. It's nothing complicated and it's only time to turn the Reiki energy into power ball. It is good to have attunement from people who have 20 times more silicon and 20 times more gold than a normal person. And have experience with minerals or attunement from such persons. You will better rotate this Reiki energy into an endless skein. You can handle other things by personal training.
Rotating dervishes.
Rotating Tibetan mills.
Trance.
People resistant to electrical energy – dry skin without sweat glands.
People who survived the lightning strike.
The region of the navel as the basis of endless energies.
14. REIKI SHAMBALLA
Importance of cerebral palsy for animal Reiki
Grandmaster has to learn how to calm yourself extremely and slow down own brain as in persons who have the brain damaged by cerebral palsy. Simply some parts of the brain do not functioning but spinal cord functioning well. These people could be extremly intelligent and often they have open a spare bone marrow replacement as their strong memory. Attunement from such people who are under shamballa. Then, the potential to open spinal cord program from childhood in adult Reikist with a connection to the spinal cord. It takes long time for healthy Reikist to learn and control this technique, but it is worth it. This technique then leads to dynamization and creation of energetic objects or beings in the poltergeist system. And they are powerful energies that can heal and positively help or really hurt. So caution is also in place for Reikist himself. Somewhere here is the peak of Reiki and energy. I call it Reiki poltergeist.
Reiki motion formulas.
Reiki poltergeist.
Reiki vestigiality.
Reiki skeptic.
15. REIKI PRACTICE
The meaning of your own practice as Reiki healer and reiki initiator
Grandmaster also needs own practice as healer and that is the best on distance. He also needs to train attunement regularly. This needs at least 5 years of active Reiki training but not any kind of Reiki. If you want to have a smaller porcelain rotating discs from the head till genitals, then you have to do daily healing treatments and attunements. You are not able to create such rotating discs over the forehead, chest, navel and sex organs without this practice and you will not know to bring these rotating discs into the stage of demagnetization. Create a disc with a special environment. Only then you become Reiki Master and a Reiki Grandmaster.
Reiki potential acquired exclusively through Reiki practice.
Reiki treatment group of people in the number of 100 people at once.
Energy rolls in the front line.
Treatment procedures.
Alternative procedures.
Medical procedures.
Building extraordinary abilities.
Reiki logevity.
Slowdown of disease.
Slowdown aging processes.
Treatment with temporarily open rotating Reiki network.
Treatment by remote connection to persons.
Distant treatment via a temporary network to other persons.
Distant treatment via attunement from Reiki persons.
Treatment by attunement in the person's Reiki and returning her/his impact on you.
Distant treatment via temporary distant network on persons who received attunement.
Remote treatment with connection to certain types of illness.
Do not heal by your own energies but with energies received at distance.
16. REIKI SPECTRAL READING
Meaning of clairvoyance techniques with usage of spectral analysis
In Reiki systems of strong and dynamic energies, grandmaster must learn special clairvoyance reading. Ordinary clairvoyance operations with lack of bioenergy are not possible with Reiki. And so clairvoyance reading with tarot cards and pendulum does not have meaning here. Grandmaster has to get knowledge and practice in the atomic spectral method. These are real scientific methods falling into the spectral analysis of the surrounding world of elements. Again attunement of people who do spectral analysis and then attunement throughout Reikist. And then practice again and again until you can do this unique clairvoyance reading technique. It is also good to know classical clairvoyance techniques on distance.
Classic divination.
Spectral divination.
Long distance divination.
Thousands of divination operations.
17. REIKI TAKEN OVER FROM PEOPLE WHO HAVE REIKI ATTUNEMENT
The meaning of translating the attunement from living Reikists to own system
Grandmaster is trained to take any attunement. It is best to ask your consent. But nothing happens if you do not get it. Reiki belongs to everyone and no one has the right to possess it. Such a practice of Reiki community only hurts. When taking over Reiki attunementf from Reikist, you must count on a number of different energy objects. And remember that classical Reikists give their energies and the Grandmaster accumulates and gives energy from other biological objects.
From those who have Reiki attunement to Reiki I.
From those who have Reiki attunement to Reiki II.
From those who have Reiki attunement to Reiki III.
From those who have Reiki attunement to Masters.
18. REIKI TRANSPORT ON THE DISTANCE – ELECTRIC DISTRIBUTION
The importance of the consciousness transition of Reikist into the power grid
Grandmaster builds temporarily rotating objects. He activates them when he heals and he mediates Reiki attunement from humans and animals. Then he closes such rotating discs. The rotating discs are specialized and the transport network is also required for each disc. And here I have a certain opportunity for transport routes.
Through electrical networks.
Through the transmitters.
Through silicon.
Through the gold.
Through Filipino gold.
Permanent reiki networks.
Specialized but temporary networks.
Temporary networks of human pathologies.
Temporary networks from animal networks.
Temporary nets for medicinal purposes.
Rotating temporary networks.
19. REIKI AUTOMATIC DRAWING
The meaning of the pendulum when creating rotating and traveling Reiki objects
Grandmaster must control the technique of a pendulum which is a small stamen or a small weight on the cord and it sticks to the fingers. The art of automatic drawing is necessary for special thickening and packaging of reiki energy into the transport system. There is nothing to solve, you just have to practice it through multi-year training. You are practicing for years until you have a pendulum created in your brain.
Pendulum.
Levitation.
Reiki biomagnet.
Skeptic access.
20. REIKI EXORCIST
The importance of the anti-Reikist in destroying Reiki and Reiki objects
Grandmaster must be able to dispose of any Reiki attunement from any Reikist. And he must know how to clean Reiki from inappropriate approaches and dispose of Reiki objects with himself and another person.
Anti-Reikist.
Exorcist.
21. REIKI INTELLIGENCE IQ
The meaning of creating a Reiki as an intelligent object
Grandmaster is person extremely intelligent and practices collective consciousness with neurons and cerebral mucus in the minds of other people as well as animals through Kabbalah and Siamese twins. There are number of techniques based on communication with Siamese twins, where the basis of communication between two cerebellums and your brain is synchronized. They are interested in technical artificial intelligence. And organic and technological life and similar forms in the cosmos. Mental contact through disfigured persons to the exoplanetary systems. And there's no science fiction and deep fantasy.
Polymath personality.
Constant training in natural, technical and social sciences.
Esoteric consciousness.
He trains and looks at all the spiritual areas and the worlds of dead memories.
Reiki artificial Intelligence.
He is constantly striving to inspire with artificial intelligence. He collects objects from people who often go to clinical death and combines it with indigo children who have so-called mirror neurons and brilliantly copy the activity of another person. Just such a gentle instruction as to the artificial intelligence of Reiki.
Spirit intelligence and spirit objects.
Reikists' main concern is what will be after death and not what is in the classical biological life of man. But this also belongs to activities of Grandmaster.
HELLO
Sasa Pueblo Pleasant and instructive reading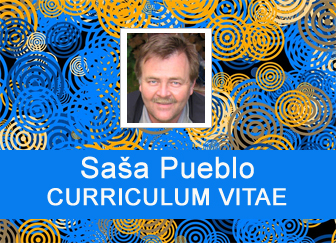 Read Curriculum VitaeClose Curriculum Vitae
I was born on 4th of January 1960 in Slovakia, Europe.
When I was 5 years old I fought for life several months and my grandmother who was herbalist and healer was helping me. She saved my life.
I did not attend the school very often because I still had problems with lungs.
But protestant pastor from neighborhood gave me basic education.
My grandmother loved going to the church but I better loved Indian figures.
My grandmother liked company of weirdos and homeless people. She loved to take care about them and I was there.
I have always loved to grow plants, picked up herbs and I was environmental activist.
I have decided to become polymath, educated in all natural, technical and spiritual sciences.  I still continue in this trend of highly and integrally educated personality up to this day.
Especially, I dedicate to all disciplines within medicine and I have different approaches to study them. I have decided to begin the path as healer and therapist.
I used to pick up herbs, mushrooms, leafs and yields from trees and bushes. I made homeopathic, herbal teas, different types of homemade herbal creams and tinctures.
Nowadays I practice distance healing without the presence of treated person.
I also practice special exercises called basic physiological exercises and it is training of special movements for persons in higher age. I manage the group of people in age over 60 who regularly train such exercises.
I care about issue of sleeping, hypnosis, autohypnosis and suggestions applied in distance Reiki without presence of the patient.
I have practiced active distance healing since 2013 and in this area I take care about 100-120 people who are under my long lasting care.
I also actively practice SRT system and I help related community of enthusiasts for SRT therapies.
I have created system of clairvoyance performances in the area of health, psychology and relationships. I execute such performances by clairvoyance techniques on distance without the person who is treated.  I use clairvoyance techniques to perform medical, psychological and psychiatric tests. I have connected such practices with medical laboratory values.
I am also interested in mysticism applied into religious systems. I have strong interest in everything what could be built during the life and what could be transformed into the world of dead memories. This is the issue of the Holy Sepulchre.
My specialty is interest in building artificial intelligence in robotics. I focus on building bio intelligence in human body and especially in the cerebellum, linked to the Kabbalah.
I am ready to exchange experience and knowledge. I communicate in English language.
Contact: sasapueblo@meditacia.sk. I will answer quickly and especially to every email.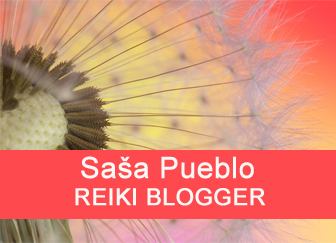 Read Reiki BloggerClose Reiki Blogger
Sasa Pueblo
REIKI BLOGGER
I have been working in spiritual sphere over 20 years. I have realized research in different areas of spirituality over whole world. I am objectively engaged to spirituality and esoterism. I went through spiritual world by clairvoyance techniques and many videos helped me to go through different forms of spiritual meditations from prehistory to nowadays forms of meditation. In year 2014 I decided to implement practical esoterism and spirituality on Reiki platform. I had feeling and logically emerged that this will be good thing. I wanted to publish my articles in English language. Circumstances helped me that one girl with excellent English knowledge came meditate to me. My desire was to get my articles translated by the person who actively meditate. And it has become small miracle and we have translation which is a great thing.
We gradually test individual Reiki systems and we make a record of them.
The record is processed, translated to English and posted on this site. I hope that our articles will bring you joy and new insights.
Here are my main home pages in Slovak language:
meditacia.sk/
forumzdravie.sk/onlinesasapueblo/
I encourage you to use: translate.google.com/m/translate for translation.
Following are English translations of my articles:
apoort.net/meditation/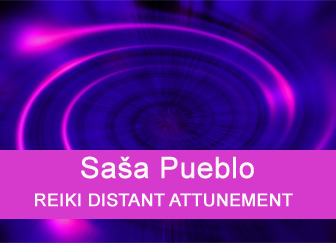 Read Reiki Distant AttunementClose Reiki Distant Attunement
Sasa Pueblo
REIKI DISTANT ATTUNEMENT
I also do Reiki attunement and consecration to all degrees. I do attunement to different kinds of Reiki. I specialize mainly in distant Reiki attunements and their gradation. Distant consecrations require testing and verification. By testing I examine the quality of distant attunement. It is good to repeat distant attunements several times and so achieve stronger Reiki stabilization.
I do Reiki attunement which is free of charge. It is good to already have basic Reiki consecration classically in the presence of consecrated person and the initiator. Then my specialized Reiki attunement is more effective.
As I have studied and trained the history of Reiki, I know how to return to original attunement of disappeared Tiandai Reiki school.
I can test you whether your Reiki attunement has been done correctly and I am able suitably adjust it for you.
You can email me via: sasapueblo@meditacia.sk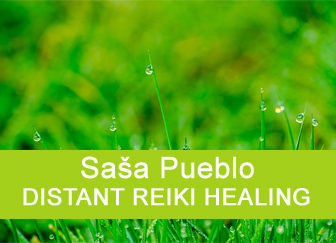 Read Distant Reiki HealingClose Distant Reiki Healing
Sasa Pueblo
DISTANT REIKI HEALING
To make full use of Reiki in my practice, I have adopted Reiki treatment to my healing services.
In my case, I go through distant Reiki treatment without the presence of the person being treated.
It is a demanding and little refined technique. And so there is a lot of space for testing and linking classic healing systems and Reiki distant healing. I have already reached respectable level. I provide free of charge distant treatment and feel free to contact me via email: sasapueblo@meditacia.sk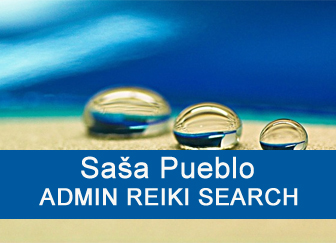 Read Admin Reiki SearchClose Admin Reiki Search
Sasa Pueblo
ADMIN REIKI SEARCH
My nickname is SASA PUEBLO and I am administrator of Reiki Systems of the World. I'm trying to have good overview of Reiki around the world. First of all, I collect Reiki search engines then individual types of Reiki over the world. It is good to have knowledge what happens in the world of Reiki who is involved and what people do in this area.
Web Pages with Reiki contents are collected for the reason that we examine enthusiasts who do Reiki, why they do Reiki and how they do Reiki. At the same time, we also examine unique characteristics of representatives of each Reiki school by clairvoyance techniques. This is research to improve Reiki overall.
We will not be personal, but we will publish clairvoyance research for the benefit of all Reiki enthusiasts.
We also will create collections of Reiki music videos, symbols and forms of healing for you. You have a lot to look forward to. We are here to support Reiki.
If you want to support us, to give us any idea and some web address, then please contact me on my mail.