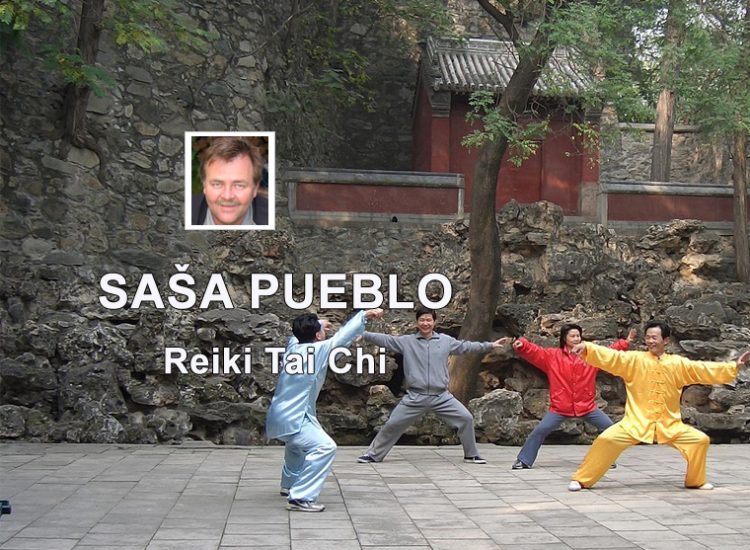 Reiki Tai Chi

REIKI – TAI- CHI YIN – YANG – TREE
Serious Reiki research based on testing and verification. Getting know different Reiki systems. This time we will deal with Chinese system Tai Chi and insert Tai Chi to Reiki system. Tai Chi is a shamanic system of tree cult.
Sasha Pueblo has been trying to enter Chinese spiritual world many years. He studied and processed Tao issues. This way of thinking is inspired by shamanic tree. He also studied forbidden city in China. He has watched series of videos about forbidden city, its rituals and ceremonies how Chinese rulers were located into the world of dead memories. I watched a lot of Chinese videos where mainly rituals around cut tree were performed. There were also videos of Chinese deities, lots of videos about Chinese dynasties and their history. He has seen many videos about Chinese artifacts and Chinese art. He has studied Chinese acupuncture and its history. He talked to specialists who studied acupuncture in China. He practiced acupuncture. He was getting knowledge about alternative treatment in China. He trained both Taichi and Chikung and continues to practice these exercises. He got to know Chinese pyramids and other iconic buildings. He got to know legends about flying dragons. He is still practicing clairvoyance techniques of the animal zodiac. He studied Chinese pictograms and Chinese character script. He worked with luopan as great device for practicing clairvoyance techniques. This was an excellent system of knowledge of China, its traditions and esoteric spirituality. He revived forgotten Taintai School and practiced Reiki Taintai. He returned a new life to this Chinese Reiki from the desert of Gobi.
Sasa Pueblo is a nature and tree enthusiast. He studied timber and horticulture and was always close to the trees, to germans runes from twigs. He loved and practiced rituals around trees in nature. He planted hundreds of trees. He harvested roots, the bark, flowers and fruits of trees and he was healing himself and others. He has loved growth rings and until nowdays still oracularly perceive growth rings of tree. He reads their good and bad times. Someone made a print of growth ring and put it in a gramophone as a record and made a sound record. He likes different kinds of wood sculptures created by a chainsaw. He loves to watch how they build abodes of immense beauty and prosperity from the huge trees. He admires the largest and oldest trees all over the world. Excellent foundation for healing powers derived from trees. He visited deep Russian forests and gained his own experience from the Russian taiga. He received extraordinary attunement from indigenous shamans. He was involved in grafting of trees which was an excellent basis for understanding yin and yang symbol. He even developed the technique of attunement to both Reiki and living trees and restored the ancient Chinese tradition of dedicating the tree for deep treatments and meditation.
Sasa Pueblo meets chinese Tai – chi master. He receives attunement to spiritual chinese esoterism. He learns how to lower the activity of big brain and also the activity of the spinal cord and abdominal brain. It induces a meditation state similar to that of celebral palsy in the brain and in the body. Master Tai – chi puts him in the position of a person in the 80th year of life, where the body is driven exclusively by small ganglia and cells by reason of the old age. And that is the real path to the deep Chinese art of opening and penetrating into the own body cells. And his master teaches him one of the greatest mysteries and the fact that human cells are extremely close to tree cells and not animals. And then it all started, and the energy from the surrounding and distant trees began to flow through Sasa Pueblo. Sasa Pueblo leaves medical imaginations about human and animal cells and accepts more wisdom. And this is the basis for opening the flow of energy from beneath your bone to bones and the whole body.
Sasa Pueblo remembers how he nearly a year practiced exercises into bones and sucked up the energy of trees. But he did not know about that. Now, Sasa Pueblo has opened Shaman cult of a tree that the Chinese brought from their homeland in Siberia, from where they had to migrate to the territory of today's China. Master Tai Chi who wants to remain unnoticed, gives him the secret of yin-yang. They are actually two accrete trees along the whole length of the tribes. Sasa Pueblo remembers trees and the strength of this connection. Intuitively he feels how cells of their bodies should be organized to kind of small embryos and with the help of the energy from trees, they can again breathe new strength and vitality. And what the master did not give him, he took it and he will use this for all who want to practice Reiki Tai – chi. He will be glad when Reiki Tai – chi becomes part of large Reiki family all over the world. It also works in the top form and penetration of trees into parts of the brain. The adoption of shamanic tradition through Tai Chi allows Sasa Pueblo to fully practice Pranic Reiki.
TAO REIKI
Tao te ching, roughly translated as Tao and the Book of Path (Tao) and its power (Te), is the basic book of Taoism. Its legacy is attributed to legendary old master (Lao-c), who reportedly wrote it around 600 BC. The word Ťing means "sacred book", "moral canon" (Buddhists later used the term "sutra").
https://en.wikipedia.org/wiki/Tao_Te_Ching
https://en.wikipedia.org/wiki/Tao
LIST OF TREES
In this category you will find a set of all in wikipedia at the level of the article processed higher plants that can take forms of the tree, including those that often or more often grow as shrubs.
https://cs.wikipedia.org/wiki/Kategorie:Stromy
https://en.wikipedia.org/wiki/Category:Trees
YIN – YANG SYMBOLS
The Yin and Yang concept originates in ancient Chinese philosophy and describes two opposite and complementary forces that exist in every living and non-living part of the universe.
https://en.wikipedia.org/wiki/Yin_and_yang
PINTEREST YIN – YANG
https://sk.pinterest.com/pin/553168766720901462/
https://sk.pinterest.com/pin/824862487971109230/
https://sk.pinterest.com/pin/306104105903950803/
Shield budding of trees
Wrinkling is, together with vaccination a method of deliberately vegetative propagation of crop plants commonly used in gardening practice for the maintenance and reproduction of plant cultivars that have beneficial properties for the breeders, genes.
https://en.wikipedia.org/wiki/Shield_budding
Growth rings – Yin- Yang
Growth ring is the increment of wood created by the kambiom during one vegetation period. One year cycle corresponds to one vegetation period. Depending on the number of rings, the approximate age of the tree can be determined. We also getting know where is south or north.
https://en.wikipedia.org/wiki/Dendrochronology#Growth_rings
TAI CHI CHUAN
Tai chi is a mark for Chinese martial arts which is currently being developed by many as exercise for health and improving the quality of life.
https://en.wikipedia.org/wiki/Tai_chi
Master Choa Kok Sui Pranic Healing
https://www.youtube.com/watch?v=_pcQZyuplqw&list=PLUxgxecruQ7D9j9uwf80LdevuJAq_zFvD&index=15
Category: T'ai chi ch'uan
https://en.wikipedia.org/wiki/Category:T'ai_chi_ch'uan
PINTEREST TAI CHI
https://sk.pinterest.com/explore/tai-chi/?lp=true
https://sk.pinterest.com/skbielby/tai-chi/?lp=true
TREE TAI CHI
https://sk.pinterest.com/pin/291889619571280634/
TECHNIQUES TAI CHI TREE
https://sk.pinterest.com/pin/504895808194689691/
PRANIC TAI CHI
Prana is life energy, universal life force, absolute energy. In Chinese-Japanese tradition of chi or ki. It represents all forms of energy and manifests itself in different areas of existence at different frequencies.
https://en.wikipedia.org/wiki/Prana
PRANAYAMA
Pranayama is control of mind activities by turning sensory organs inside. This means that the mind is controlled without sensory organs (after they´ve being excluded). Wherever your mind falls, try to control it and get it back. Return your mind back whenever it is influenced by a pleasant scent or an unpleasant odor; try to keep it under your control.
https://en.wikipedia.org/wiki/Pranayama
QIGONG
Qi-kung is generally perceived as traditional Chinese exercises that cultivate qi or "vital energy". In addition to developing the physical body, qi-kung also deals with the development of the mind.
https://en.wikipedia.org/wiki/Qigong
HEALING QIGONG
Qigong is a training based on holistic life theories, which requires the participant to knowingly use the thought intention to focus inward on transformation, improvement and better life functions. This is training that enables participants to transform natural instinctive activities into conscious activities.
https://en.wikipedia.org/wiki/Wisdom_Healing_Qigong
Original historical form of Qigong
Primordial Qigong is Qigong form developed by the Taoist sage Chang San Feng. The original qigong system reflects the Taoist theory of the birth of the universe. These concepts were based on their observation of nature, their perception of the alternative energy balance of primary forces (yin yang) and the integral relationship between heaven, humanity and the earth.
https://en.wikipedia.org/wiki/Primordial_qigong
VIDEOS PRANIC HEALING
https://www.youtube.com/watch?v=9KmGVtcd_Y8
https://www.youtube.com/watch?v=9rqH4uZ5soA
https://www.youtube.com/watch?v=br9yZLbxWok
https://www.youtube.com/watch?v=BrohYo_iyeM
https://www.youtube.com/watch?v=CnLDdqQOdew
https://www.youtube.com/watch?v=DygCt5UMEFM
https://www.youtube.com/watch?v=dZxCiaLLzfs
https://www.youtube.com/watch?v=GCxAlxJBc4c
https://www.youtube.com/watch?v=LML2eK7Qrp8
https://www.youtube.com/watch?v=lsjHDpFp4T8
https://www.youtube.com/watch?v=N884jNJJpGc
https://www.youtube.com/watch?v=OFpD7sJzhvo
https://www.youtube.com/watch?v=rlPMENCh8Y4
https://www.youtube.com/watch?v=RQVU-7t8WIo
https://www.youtube.com/watch?v=W7U_FLcCSTI
https://www.youtube.com/watch?v=yiNgrPGj6kU
https://www.youtube.com/watch?v=yyc7oUmXFS8
VIDEOS BIGGEST TREE
https://www.youtube.com/watch?v=_WVrlGoIWyw
https://www.youtube.com/watch?v=CpKk8jl4j3I
https://www.youtube.com/watch?v=ERKDC38nECw
https://www.youtube.com/watch?v=FSwFmUyQn2Q
https://www.youtube.com/watch?v=jpLU6BWH-iA
https://www.youtube.com/watch?v=NFBo5bj1tfU
https://www.youtube.com/watch?v=OxPlKVK8RLM
https://www.youtube.com/watch?v=QJvtJeB2Iq0
https://www.youtube.com/watch?v=Xw2Im8nSOdg
https://www.youtube.com/watch?v=OxPlKVK8RLM
VIDEOS GROWTH RINGS
https://www.youtube.com/watch?v=s__BcXJ-lD8
https://www.youtube.com/watch?v=RnZ8kAR2LIY
https://www.youtube.com/watch?v=T391URPJVT0
https://www.youtube.com/watch?v=vtK7w4F5GW0
https://www.youtube.com/watch?v=1VVgiVj-cRE
https://www.youtube.com/watch?v=6qX5NLTv9u4
https://www.youtube.com/watch?v=y9eVlZ5Mm-Q
VIDEOS YIN – YANG
https://www.youtube.com/watch?v=qRZdXXLg0ms
https://www.youtube.com/watch?v=5qESn9Zb-iw
https://www.youtube.com/watch?v=6IsI5UU_89s
https://www.youtube.com/watch?v=aJfpKjwbfGc
https://www.youtube.com/watch?v=_IvdqpKRVxk
https://www.youtube.com/watch?v=cbDeA37FJhE
https://www.youtube.com/watch?v=zau-a8d12qg
https://www.youtube.com/watch?v=lcdAaRhwk4w
https://www.youtube.com/watch?v=tU44U2ryR0Y
https://www.youtube.com/watch?v=ZxLwJTp6e1I
https://www.youtube.com/watch?v=GCv2HbSEETE
https://www.youtube.com/watch?v=cDF8jdn8UHw
https://www.youtube.com/watch?v=YGcu1KQbkgM
https://www.youtube.com/watch?v=Ddo1jH7ZRsc
https://www.youtube.com/watch?v=udWrP2p8cCQ
https://www.youtube.com/watch?v=V0VysVSkCJc
https://www.youtube.com/watch?v=XVkkUSWek5g
https://www.youtube.com/watch?v=uet386gAUxU
https://www.youtube.com/watch?v=V4zpQFgw8Ng
https://www.youtube.com/watch?v=6PpbfQ3-bk8
https://www.youtube.com/watch?v=zPgphfJTaZY
https://www.youtube.com/watch?v=d3Wmvq_voMA
HELLO
Sasa Pueblo Pleasant and instructive reading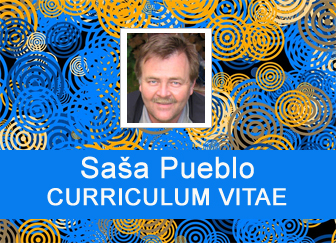 Read Curriculum VitaeClose Curriculum Vitae
I was born on 4th of January 1960 in Slovakia, Europe.
When I was 5 years old I fought for life several months and my grandmother who was herbalist and healer was helping me. She saved my life.
I did not attend the school very often because I still had problems with lungs.
But protestant pastor from neighborhood gave me basic education.
My grandmother loved going to the church but I better loved Indian figures.
My grandmother liked company of weirdos and homeless people. She loved to take care about them and I was there.
I have always loved to grow plants, picked up herbs and I was environmental activist.
I have decided to become polymath, educated in all natural, technical and spiritual sciences.  I still continue in this trend of highly and integrally educated personality up to this day.
Especially, I dedicate to all disciplines within medicine and I have different approaches to study them. I have decided to begin the path as healer and therapist.
I used to pick up herbs, mushrooms, leafs and yields from trees and bushes. I made homeopathic, herbal teas, different types of homemade herbal creams and tinctures.
Nowadays I practice distance healing without the presence of treated person.
I also practice special exercises called basic physiological exercises and it is training of special movements for persons in higher age. I manage the group of people in age over 60 who regularly train such exercises.
I care about issue of sleeping, hypnosis, autohypnosis and suggestions applied in distance Reiki without presence of the patient.
I have practiced active distance healing since 2013 and in this area I take care about 100-120 people who are under my long lasting care.
I also actively practice SRT system and I help related community of enthusiasts for SRT therapies.
I have created system of clairvoyance performances in the area of health, psychology and relationships. I execute such performances by clairvoyance techniques on distance without the person who is treated.  I use clairvoyance techniques to perform medical, psychological and psychiatric tests. I have connected such practices with medical laboratory values.
I am also interested in mysticism applied into religious systems. I have strong interest in everything what could be built during the life and what could be transformed into the world of dead memories. This is the issue of the Holy Sepulchre.
My specialty is interest in building artificial intelligence in robotics. I focus on building bio intelligence in human body and especially in the cerebellum, linked to the Kabbalah.
I am ready to exchange experience and knowledge. I communicate in English language.
Contact: sasapueblo@meditacia.sk. I will answer quickly and especially to every email.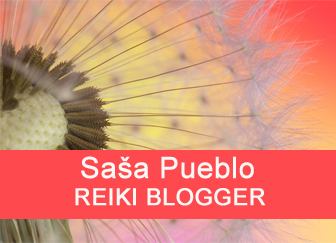 Read Reiki BloggerClose Reiki Blogger
Sasa Pueblo
REIKI BLOGGER
I have been working in spiritual sphere over 20 years. I have realized research in different areas of spirituality over whole world. I am objectively engaged to spirituality and esoterism. I went through spiritual world by clairvoyance techniques and many videos helped me to go through different forms of spiritual meditations from prehistory to nowadays forms of meditation. In year 2014 I decided to implement practical esoterism and spirituality on Reiki platform. I had feeling and logically emerged that this will be good thing. I wanted to publish my articles in English language. Circumstances helped me that one girl with excellent English knowledge came meditate to me. My desire was to get my articles translated by the person who actively meditate. And it has become small miracle and we have translation which is a great thing.
We gradually test individual Reiki systems and we make a record of them.
The record is processed, translated to English and posted on this site. I hope that our articles will bring you joy and new insights.
Here are my main home pages in Slovak language:
https://meditacia.sk/
https://forumzdravie.sk/onlinesasapueblo/
I encourage you to use: https://translate.google.com/m/translate for translation.
Following are English translations of my articles:
https://apoort.net/meditation/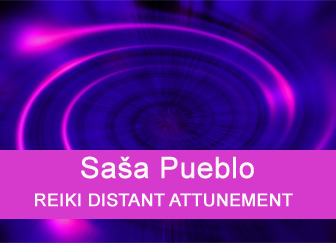 Read Reiki Distant AttunementClose Reiki Distant Attunement
Sasa Pueblo
REIKI DISTANT ATTUNEMENT
I also do Reiki attunement and consecration to all degrees. I do attunement to different kinds of Reiki. I specialize mainly in distant Reiki attunements and their gradation. Distant consecrations require testing and verification. By testing I examine the quality of distant attunement. It is good to repeat distant attunements several times and so achieve stronger Reiki stabilization.
I do Reiki attunement which is free of charge. It is good to already have basic Reiki consecration classically in the presence of consecrated person and the initiator. Then my specialized Reiki attunement is more effective.
As I have studied and trained the history of Reiki, I know how to return to original attunement of disappeared Tiandai Reiki school.
I can test you whether your Reiki attunement has been done correctly and I am able suitably adjust it for you.
You can email me via: sasapueblo@meditacia.sk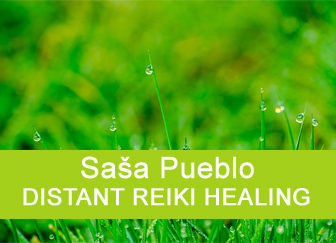 Read Distant Reiki HealingClose Distant Reiki Healing
Sasa Pueblo
DISTANT REIKI HEALING
To make full use of Reiki in my practice, I have adopted Reiki treatment to my healing services.
In my case, I go through distant Reiki treatment without the presence of the person being treated.
It is a demanding and little refined technique. And so there is a lot of space for testing and linking classic healing systems and Reiki distant healing. I have already reached respectable level. I provide free of charge distant treatment and feel free to contact me via email: sasapueblo@meditacia.sk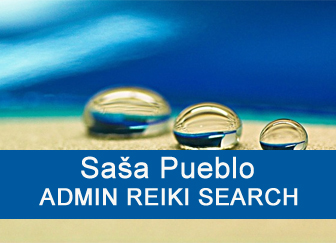 Read Admin Reiki SearchClose Admin Reiki Search
Sasa Pueblo
ADMIN REIKI SEARCH
My nickname is SASA PUEBLO and I am administrator of Reiki Systems of the World. I'm trying to have good overview of Reiki around the world. First of all, I collect Reiki search engines then individual types of Reiki over the world. It is good to have knowledge what happens in the world of Reiki who is involved and what people do in this area.
Web Pages with Reiki contents are collected for the reason that we examine enthusiasts who do Reiki, why they do Reiki and how they do Reiki. At the same time, we also examine unique characteristics of representatives of each Reiki school by clairvoyance techniques. This is research to improve Reiki overall.
We will not be personal, but we will publish clairvoyance research for the benefit of all Reiki enthusiasts.
We also will create collections of Reiki music videos, symbols and forms of healing for you. You have a lot to look forward to. We are here to support Reiki.
If you want to support us, to give us any idea and some web address, then please contact me on my mail.