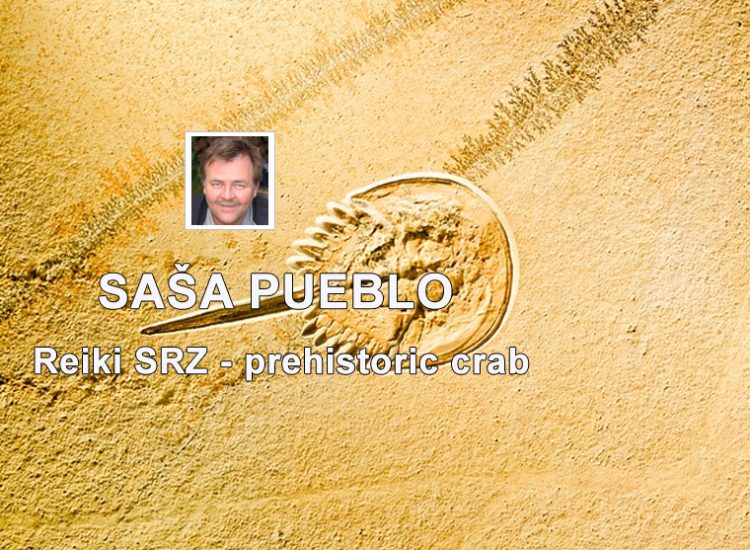 Reiki SRZ – prehistoric crab

We continue in Reiki series for practical healing, esotericism and spirituality. Sasa Pueblo has 20 years of investigation and testing in esoterism, healing and spiritual world. After this period of time came up a need to move from research and testing into actual practice of spirituality. Sasa Pueblo has choosen consciously and logically Reiki for esoteric practise. We talk about Reiki platform. Almost all kinds of spiritual activities can be practiced on such Reiki platform. Why was Reiki choosen for spiritual practice? Reiki in principle allows a unique transfer of experiences from one person to another person. This means that consecrated person doesn´t have to work so hard, meditate and struggle as his predecessors. Here is the possibility to copy the potential of one Reiki person and carry over it through the consecration to other person. This makes Reiki a unique system for practical activity in the area of spirituality.
Sasa Pueblo copies the object from the burrial place of dead Reiki person and installs it to own system. We don´t mean here saving into the memory but saving into the aura and such object is placed there permanently after the consecration. Sasa Pueblo knows how to copy the object also from living Reiki person and how to carry over the object to himself or other person. This is possible due to the fact that if somebody deals with meteorites whole life then creates over himself specific object. People working with naturally radioactive pitchblende create such object, but also people working with uranium and similar radioactive substances or people working with nuclear material and also individuals who were irradiated. For example, over graves of those who died from radiation exposure at Chernobyl is recognized something as object of the spirit. Object is perceptible for the person with oracle abilities or for sensible person. Thus we assume that the meteorite and the human psyche create some mutual bridge and the result is rounded object in the aura above the head esotericist or Reiki person who was consecrated by other Reiki master.
Unique approach of Sasa Pueblo is that he does not copy his objects but in the consecration he gives copies of deceased Reiki masters. So Sasa Pueblo and persons consecrated by him got a copy of Mikao Usui object and similar individuals in Japan. Furthermore, the object of Chujiro Hayshi and objects about 20 other military surgeons were copied similarly. Chujiro Hayshi and 20 other military surgeons were consecrated by Mikao Usui. The same way were copied the object of autistic monk in Japan who touched meteorites whose his life and lived in an environment of meteorites. This monk consecrated all in Japan similar to Mikao Usui.
Sasa Pueblo found out the record of autistic monk from Japan in the world of death memories, the area 10 raised to the power of minus 30 meters. Sasa Pueblo knows that autistic individuals who dedicated whole life to one object keep own memories altogether after the death. Sasa Pueblo imposed inside of himself such posthumous record and activated this record. This record consists of memories autistic monk and not a posthumous object above the burial place. Why did he download it to yourself? Sasa Pueblo trains early stages of the clinical death many years, he is able to enter the world of dead memories and he has built the intelligent spirit called QUANTIZED SOUL into this environment. This spirit is at the same time the archive of memories Sasa Pueblo which do not break up after his death. His memories stay together with some degree of conscious intelligence. Of course, Sasa Pueblo will die as any person and he will also lose his memories which are now saved in neurons. Sasa Pueblo does not have as a living person 4 billion years of life. So, he can create in the world of the dead the intelligent system that keeps his memories after his physical death. A quantized soul as intelligent object will continue in the progress towards to a return of Sasa Pueblo consciousness. But this requires a lot of time and will count on billions of light years.
Classical Reiki started somewhere at Japanese Hawayo Takata and since this the line of continuous consecration into Reiki system has its tradition. Also dead Hawayo Takata has Reiki object over her burrial place. The base of such Reiki object is Japanese monk and then also Mikao Usui, Chujiro Hayashi and Hawayo Takata and all Reiki objects over heads of living esotericists or over the burrial places of dead esotericists. In some cases the object is not over the burrial place of dead Reiki person and that doesn´t mean that the object already vanished. Only somebody didn´t create the copy of such object but directly took over the object into own aura over the head.
Of course, the line of Japanese Reiki is not the only line that exists. Here we have 2nd line which goes from Tibet and all lamas have over themselves such Reiki object. This object is not inspired by Japan but by the practice of Tibetan lamas. After a death of spiritual lama, his object is withdrawn from his burrial place, but also all memories and they are inserted into young boy choosen for reincarnation. Third kind of Reiki goes from Philippine healers. At the beginning of philippine line is European man who believes in some form of Eastern Christianity which is operating currently with a large meteorite and creates eminently healing system over his head. Such object is over his burrial place, appropriated by one of Philippine healers who has copied this object to other Phillipine healers. So here we have three strong Reiki lines which you may encounter in everyday practice.
Now we should take care about Reiki system which has found its platform with American system of SRT and similar systems. Surprisingly in this case we do not finish for example, in Japan or in Tibet, but in America and in the system SRT, RUS, SPR, LSVJ, S.R.T., SpR, EFT. Perhaps over time we will find other similar systems. Sasa Pueblo creates Reiki platform called SRZ – Spiritual Reiki Consecration from such systems.
In this platform Reiki SRZ we take over potential of founders these methods. Up to now we know about two founders from USA and they are R.E.Detzler and Gary Graig. Why is Sasa Pueblo interested in these systems? Because his effort is to group individuals who have inside vestigial structres which are described by evolutionary medicine. Evolutionary medicine clearly describes about 200 vestigial structures in the human body. And so systems SRT and other direct to activation such vestigial structures. They developed the methodology how to open these vestigial structures through mantras and vibrations. Such individuals could be also found in India. We start to use the name MANTRAS MAN – Sai Baba for all these individuals.
In case of Reiki crab – SRZ we have got two burrial places of individuals who played musical instruments made from alloy where was added meteoric iron. It´s necessary to obtain such individuals because during the life they played musical instrumens and they left over their burrial places Reiki objects. And also in this case have the interest to copy them. So we also have here the burrial place of Tibetan who played on meteoric bowls during his life. And we also had American man who was consecrated in India by this Tibetan. He gave him Reiki object over his head, this object is perceptible only by individuals who have oracular abilities.
Coping Reiki objects into the aura of consecrated persons is not only the way how to open prehistoric structure of crab in the area of neck and chest. Very slight opening prehistoric crab cells lead to the formation of specific resonances and vibrations and this is the best for activation of further prehistoric structures in the human body. Here is a possibility to take care of Tibetan and Indian mantras. Real indian mantras resonate in active form of prehistoric crab. Here is the possibility to train vocal cords and lung membranes in the alveoli to the formation of vibrations. Here is the equipment named TENS which provides low electric current. Here is also psychowalkman. Here are also diagnostic equipments to diagnose by pulses as the device Diacom. So here is the possibility to form natural vibrations and technical vibrations. It is possible to play Tibetan bowls which should be made of meteorites. There is a possibility to play the glass harmonica made of glass discs. Here is also possibility to listen sounds of dolphins, whales, sperm-whales. Important is interest in kinesiology and muscle response. Also interest about pendulum from meteorites is necessary. Important is also interest in dowsing. You shouldn´t damage nerve endings by this meditation and thus create frequencies or vibrations in your body. You can also reach resonances and vibrations on the membranes of the human body such as the peritoneum, meninges membranes and muscles. All is the benefit for other options in Reiki systems.
SRT – METHOD
Spiritual Response Therapy (shortcut SRT) is spiritual theraphy and its author is Robert E. Detzler (4.7.1926 – 2.4.2013). His original occupation was preacher, teacher and consultant. Together with his wife Mary Ann founded The Spiritual Response Association – an association which now has colleagues around the world. The method utilizes communication with spiritual beings. The objective is in cooperation with them to examine and eliminate various psychological injuries and subconscious blocks that prevent the person on the path to inner actualizations.
https://www.spiritualresponse.com/
Robert E. Detzler USA – SRT
Videá Robert Detzler – official founder
https://www.youtube.com/watch?v=Sw6VkK8OQbI
https://www.youtube.com/watch?v=QKIlZGwWdcc
https://www.youtube.com/watch?v=54hwQjJlVrw
SRT
Method SRT – Spiritual Response Therapy (further only SRT), this is the method for spiritual healing, working principle is based on participation and communication with so-called higher Self. Blocked energies are removed. We often don´t know about them on conscious level. Then the body can work more efficiently, regenerate faster and better with many diseases.
RUŠ
Method Ruš – quick and effective change of reality is the technique of work with the human unconscious. This is new, modern, easy and practical method for new age.
http://www.liecenie.info/duchovne-terapie/rus/
SPR
Method SPR – Spiritual Restructuring follows the method SRT and extends it by the possibility of correcting problems related to the physical body.
http://www.liecenie.info/duchovne-terapie/spr/
http://www.novacesta.sk/index.html
https://www.youtube.com/watch?v=nBljrm0rgBo
http://reiki3.szm.com/
http://www.amicusmind.sk/metoda
LSVJ
Method LSVJ is new method of spiritual healing through higher Self (association of spiritual beings). This is essentially an advanced method SRT (Spiritual Response Therapy).
http://www.novacesta.sk/lie-enie-cez-vyssie-ja.html
VESTIGIAL STRUCTURE CRAB IN THROAT
Evolutionary genetics
For better understanding what is chakra, what is chakra point is necessary to start up in science called Human Evolution. Human Evolution describes the human body as the museum of about 200 vestigial structures which could be activated, linked together with human organs. These vestigial structures could be used for different purposes than they originally functioned. They are mainly used on extraordinary abilities.
http://en.wikipedia.org/wiki/Genome
VIDEOS REVOLUTIONARY DNA
https://www.youtube.com/watch?v=qLnr_3J1IT8
https://www.youtube.com/watch?v=qBfuVuelkoY
https://www.youtube.com/watch?v=_rdQ2Wyqdgk
https://www.youtube.com/watch?v=wxDOpAM2FrQ
https://www.youtube.com/watch?v=H6IrUUDboZo
https://www.youtube.com/watch?v=aeAL6xThfL8
https://www.youtube.com/watch?v=v3dbKM0nbuQ
https://www.youtube.com/watch?v=ArZLXHVVV5I
https://www.youtube.com/watch?v=U4gHMtc15GM
VESTIGIALITY – vestigial structures
Breakthrough in understanding of chakras is hidden in science called Human evolution. It will take a few years until we open all 200 vestigial structures by Reiki system and Reiki meditation and find them suitable usage for health and longevity.
https://en.wikipedia.org/wiki/Vestigiality
Vestigiality – list of 86 vestigial structures
https://en.wikipedia.org/wiki/Robert_Wiedersheim
Vestigiality – human vestigiality
https://en.wikipedia.org/wiki/Human_vestigiality
Vestigiality – non-coding DNA sequences
https://en.wikipedia.org/wiki/Noncoding_DNA
Vestigiality – atavism
http://en.wikipedia.org/wiki/Atavism
VIDEOS SRT METHOD
https://www.youtube.com/watch?v=Sw6VkK8OQbI
https://www.youtube.com/watch?v=5zt_w2N7oNs
https://www.youtube.com/watch?v=u06L82R9hlM
https://www.youtube.com/watch?v=LOyBRjM_gHg
https://www.youtube.com/watch?v=xH9r3qRU4aE
https://www.youtube.com/watch?v=sfC3EswDTfI
HELLO
Sasa Pueblo Pleasant and instructive reading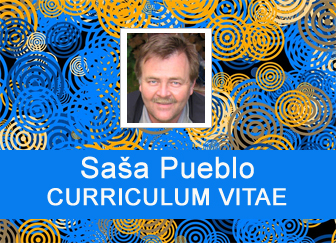 Read Curriculum VitaeClose Curriculum Vitae
I was born on 4th of January 1960 in Slovakia, Europe.
When I was 5 years old I fought for life several months and my grandmother who was herbalist and healer was helping me. She saved my life.
I did not attend the school very often because I still had problems with lungs.
But protestant pastor from neighborhood gave me basic education.
My grandmother loved going to the church but I better loved Indian figures.
My grandmother liked company of weirdos and homeless people. She loved to take care about them and I was there.
I have always loved to grow plants, picked up herbs and I was environmental activist.
I have decided to become polymath, educated in all natural, technical and spiritual sciences.  I still continue in this trend of highly and integrally educated personality up to this day.
Especially, I dedicate to all disciplines within medicine and I have different approaches to study them. I have decided to begin the path as healer and therapist.
I used to pick up herbs, mushrooms, leafs and yields from trees and bushes. I made homeopathic, herbal teas, different types of homemade herbal creams and tinctures.
Nowadays I practice distance healing without the presence of treated person.
I also practice special exercises called basic physiological exercises and it is training of special movements for persons in higher age. I manage the group of people in age over 60 who regularly train such exercises.
I care about issue of sleeping, hypnosis, autohypnosis and suggestions applied in distance Reiki without presence of the patient.
I have practiced active distance healing since 2013 and in this area I take care about 100-120 people who are under my long lasting care.
I also actively practice SRT system and I help related community of enthusiasts for SRT therapies.
I have created system of clairvoyance performances in the area of health, psychology and relationships. I execute such performances by clairvoyance techniques on distance without the person who is treated.  I use clairvoyance techniques to perform medical, psychological and psychiatric tests. I have connected such practices with medical laboratory values.
I am also interested in mysticism applied into religious systems. I have strong interest in everything what could be built during the life and what could be transformed into the world of dead memories. This is the issue of the Holy Sepulchre.
My specialty is interest in building artificial intelligence in robotics. I focus on building bio intelligence in human body and especially in the cerebellum, linked to the Kabbalah.
I am ready to exchange experience and knowledge. I communicate in English language.
Contact: sasapueblo@meditacia.sk. I will answer quickly and especially to every email.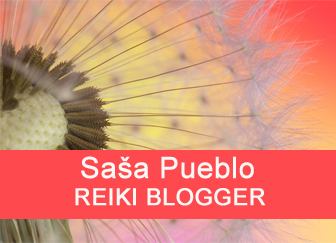 Read Reiki BloggerClose Reiki Blogger
Sasa Pueblo
REIKI BLOGGER
I have been working in spiritual sphere over 20 years. I have realized research in different areas of spirituality over whole world. I am objectively engaged to spirituality and esoterism. I went through spiritual world by clairvoyance techniques and many videos helped me to go through different forms of spiritual meditations from prehistory to nowadays forms of meditation. In year 2014 I decided to implement practical esoterism and spirituality on Reiki platform. I had feeling and logically emerged that this will be good thing. I wanted to publish my articles in English language. Circumstances helped me that one girl with excellent English knowledge came meditate to me. My desire was to get my articles translated by the person who actively meditate. And it has become small miracle and we have translation which is a great thing.
We gradually test individual Reiki systems and we make a record of them.
The record is processed, translated to English and posted on this site. I hope that our articles will bring you joy and new insights.
Here are my main home pages in Slovak language:
https://meditacia.sk/
https://forumzdravie.sk/onlinesasapueblo/
I encourage you to use: https://translate.google.com/m/translate for translation.
Following are English translations of my articles:
https://apoort.net/meditation/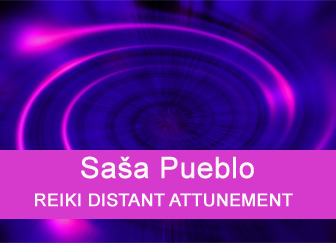 Read Reiki Distant AttunementClose Reiki Distant Attunement
Sasa Pueblo
REIKI DISTANT ATTUNEMENT
I also do Reiki attunement and consecration to all degrees. I do attunement to different kinds of Reiki. I specialize mainly in distant Reiki attunements and their gradation. Distant consecrations require testing and verification. By testing I examine the quality of distant attunement. It is good to repeat distant attunements several times and so achieve stronger Reiki stabilization.
I do Reiki attunement which is free of charge. It is good to already have basic Reiki consecration classically in the presence of consecrated person and the initiator. Then my specialized Reiki attunement is more effective.
As I have studied and trained the history of Reiki, I know how to return to original attunement of disappeared Tiandai Reiki school.
I can test you whether your Reiki attunement has been done correctly and I am able suitably adjust it for you.
You can email me via: sasapueblo@meditacia.sk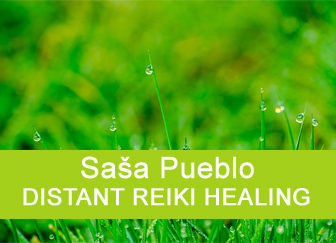 Read Distant Reiki HealingClose Distant Reiki Healing
Sasa Pueblo
DISTANT REIKI HEALING
To make full use of Reiki in my practice, I have adopted Reiki treatment to my healing services.
In my case, I go through distant Reiki treatment without the presence of the person being treated.
It is a demanding and little refined technique. And so there is a lot of space for testing and linking classic healing systems and Reiki distant healing. I have already reached respectable level. I provide free of charge distant treatment and feel free to contact me via email: sasapueblo@meditacia.sk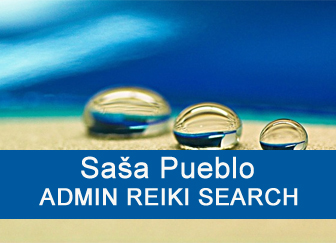 Read Admin Reiki SearchClose Admin Reiki Search
Sasa Pueblo
ADMIN REIKI SEARCH
My nickname is SASA PUEBLO and I am administrator of Reiki Systems of the World. I'm trying to have good overview of Reiki around the world. First of all, I collect Reiki search engines then individual types of Reiki over the world. It is good to have knowledge what happens in the world of Reiki who is involved and what people do in this area.
Web Pages with Reiki contents are collected for the reason that we examine enthusiasts who do Reiki, why they do Reiki and how they do Reiki. At the same time, we also examine unique characteristics of representatives of each Reiki school by clairvoyance techniques. This is research to improve Reiki overall.
We will not be personal, but we will publish clairvoyance research for the benefit of all Reiki enthusiasts.
We also will create collections of Reiki music videos, symbols and forms of healing for you. You have a lot to look forward to. We are here to support Reiki.
If you want to support us, to give us any idea and some web address, then please contact me on my mail.