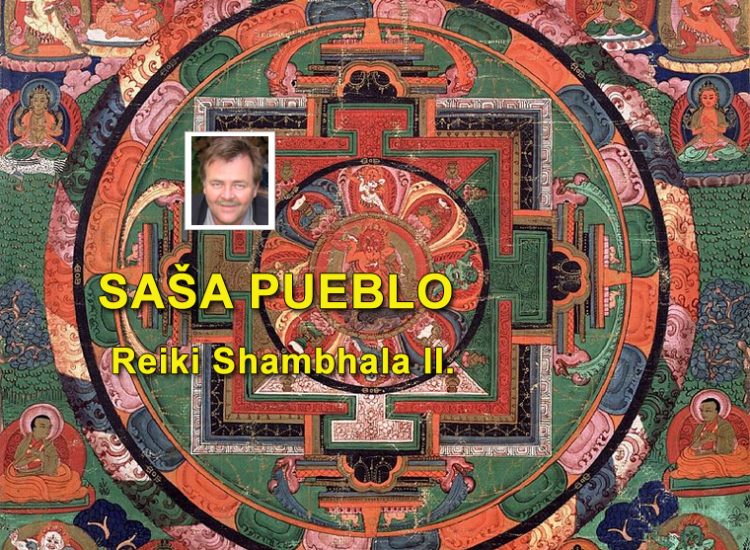 Reiki Shambhalla II.

Previous Articles:
Reiki Shambhala
https://apoort.net/meditation/reiki-shambhala

---
Spinal cord, spine and vertebrae
In this article we will again pay attention to intersection of Reiki system into the spine area and so into all vertebrae and intervertebral discs. In the middle of about 32 discs is placed spinal cord which goes from the center of the head through the neck, back and abdominal area and ends in the tail bone. Tail bone is kind of vestigial tail from the period when we were animals. Do not forget that genetically closest to us is pig and cow. So the tail is logical thing. The spinal cord is about as thick as graphite in a pencil. This thin spinal cord was developed at least 1 billion years and that was enough to be miniaturized and achieved outstanding performance. Do not forget that spinal cord takes control over the fetus development. Spinal cord controls the development of child even after 5th year after birth. Activity of the spinal cord dies down and 80% of it remains passive when frontal lobe in the brain starts to grow. Reiki can cause the regeneration of functioning the spinal cord and the spinal cord then helps the brain to manage and regulate human body. For sport persons is exellent but also elderly people would appreciate when spinal cord starts to run fully and encourage the weakened brain and body.
Dampening brain activity
If a person has well developed brain which is no damaged, is logical that the spinal cord in the spine full of vertebra will functioning at 30% of its total output. And we want to go to 100%. Then is important to concentrate to own brain and there you start to soothe the brain and sugerate that the brain does not work properly. Such exercise well activates spine and the spinal cord inside and specific neurons in spinal cord. Who works at night or has already tired brain can switch to the spinal cord and work from the spinal cord on 100% and the brain is subdued. Such feeling is like switching to a replacement engine and you can go further.
Damping spinal cord activities
You could do this vice versa and lower the activity of the spinal cord. You concentrate directly into the spinal cord and there slow down all feelings of a large movement, but also micro movement of hands. You should feel the inability to move. Suitable is remote contact to persons who are paralyzed. This will cause a unique mental state in the brain and you will be able to perceive virtually our entire galaxy with all constellations and planets. Something similar has astrophysicist Hawking.
Child and the spinal cord
We should realise the power of the spinal cord which manages child development and after the childbirth next few years continues in regulating of whole children body. As the brain grows and acquires certain features, the activity of spinal cord becomes quiet but not extinguished.
An aging person and the spinal cord
In old age, for each person decreases quite a substantial amount of neurons. In human brain is about 100 billion neurons and at the end of life just 30 billion remain. In the spinal cord does not happen such dramatic change and ideal is if older people activate the spinal cord and so they help manage the body. But this happens only in minority of older people.
Walking on four limbs – hump
People start to become stooped in older age. Reasons for drooping are several. One of them is that bending forward or drooping helps to involve spinal cord neurons into the movement and overall functioning. Thus, the tendency why older start to bend or even walk on hand and legs is that such movement leads to better activation of spinal cord. I am writing about this in order to better understand that the backbone a billion years worked so that we have moved on front and back limbs.
More than 40% of damage the spinal cord rigidity
We perceived by clairvoyance techniques that persons who have damadged more then 40% of the spinal cord are permanently paralyzed and they can exercise from the morning till evening and nothing would changed on their lifelong paralysis.
Amputation of hands and feet
For example believing in own image of amputation hand and legs with no doubts leads to extreme activity of the spinal cord in the spine and to warm feelings or pressures in the back. Such exercises lead to awaken of serpent power in the spinal cord. Do not forget that in deep prehistory of our ancestors hundreds millions years we were something as reptiles with legs. And do not forget that tail bone was such as today. It was flexible and carried tail. This tail was communication medium and served to maintain the balance.
Breathing through the skin
It is known in medicine that the body surface breathe, but not as active as the lungs. Some percentage of oxygen goes into the body and some percentage of carbon dioxide goes out of the body through the skin. When you highly concentrate your senses the surface of the skin and activates the breathing, it results that in the spinal cord the vertebra after vertebrae are sequentially energized.
Movement based on muscles around the vertebrae and not based on hands or feet
Some individuals who go to gym have even in the adult age active the spinal cord and their movement does not start in fingers of hands or feet but in muscles around the spine. And even then starts strong activation of the spinal cord in the spine behind each vertebra.
What is up – it is also down
Please realize that down part of the spinal cord is managed from the brain and especially head movement and the top of the spinal cord in the head manages lower limbs. If you want to manage hands and their movement you better consciously coordinate this from the bottom of the spinal cord.
The crystal lattice of minerals
Once you have meditated into your spinal cord more times over its whole length and you have open real natural consciousness then the spinal cord is able to react on inner structure of minerals. The spinal cord is also able to react to different pathogenic disturbances in Earth's crust and also reacts with rocks and minerals located in vein field of Earth´s crust.
Animal magnetism and animals
If you have enough activated the spinal cord and you perceive it as senzible person then your perception of own spinal cord is as it would be singing waterfalls. Then it´s time to start Reiki system into own spinal cord and gather bioenergy not from humans but from animals.
Sexuality and the spinal cord
In the brain are centers for different types of sexuality and here we can imagine them but the execution of sexual imaginations works directly in the spinal cord. This is not about movement in real sexual activity but only micro movement in muscles and in whole body. This is tantra and the control of sexual energy directly in the spinal cord.
Dervish dance and the spinal cord
Longer rotation movements lead to strong activation of the spinal cord and on the level of each vertebra is created small horizontally placed energetical disc. Such techniques were commonly used by Persian warriors during the period of Roman government over the majority of the world.
Prehistoric structures in the spinal cord
In whole area of the spinal cord from top to very bottom are located inactive stem cells and here we talk about two prehistoric objects: snake with feet and something like smaller crocodile. This is about prehistoric forms of development our animal ancestors. These dormant stem cells can be mobilized in the body and can help you get a huge amount of stem cells as for example, revitalize and rejuvenate the human organism.
Shambhalla on Wikipedia
Shambhalla is mysterious land linked to tantric meditation deity Kalachakra. About Shambhalla is said to be located in the north of the world or in the universe and this place is often identified with Central Asia.
https://en.wikipedia.org/wiki/Shambhala
Shambhalla globally on Wikipedia
Shambhalla Buddhism is partly derived from teachings of Shambhala as originally announced by Chogyam Trungpa. This refers to people of any faith, regardless of whether the person is Buddhist, Catholic, Protestant, Jewish, Muslim, Hindu.
https://en.wikipedia.org/wiki/Shambhala_Buddhism
Shambhalla multidimensional healing – MDH
The multidimensional Shambhalla treatment is complete system which contains all symbols 352 dedicated Germain, operating at a higher vibration level and therefore provides a transmission power in much faster rate and intensity.
http://www.awakening-healing.com/Healing/Shamballa_mdh1024.htm
John Armitage – founder of Shambhalla
John Armitage known as Hari Das Baba is the founder of new model multidimensional transformation. New paradigm of learning is integrated on the planet Earth school of esoteric sciences in different countries and the work of hundreds of master teachers who share it in their classes.
http://johnarmitage.me/
https://www.facebook.com/crystals.skulls/
One of Shambhalla founders Neem Karoli Baba
Neem Karoli Baba or Neeb Karori Baba was a Hindu guru, mystic and devotee of the Hindu god Hanuman.
https://en.wikipedia.org/wiki/Neem_Karoli_Baba
http://www.neebkaroribaba.com/
Video Neem Karoli Baba
https://www.youtube.com/watch?v=GmwXsgVTvG4
One of founders Shambhalla Baba Hari Dass
Baba Hari Dass is yoga master, silent monk and commentator of Indian biblical tradition, Dharma and Moksha. He was classically trained in Ashtanga yoga, kriya yoga, Ayurveda, Tantra Yoga.
https://en.wikipedia.org/wiki/Baba_Hari_Dass
Mudras Reiki Shambhalla
Mudra is a symbolic or ritual gesture used in Buddhism and Hinduism. Some mudras are shown by whole body but most of them could be shown only by the hand and fingers.
http://en.wikipedia.org/wiki/Mudra
VIDEOS MUDRY HAND FORMATIONS
https://www.youtube.com/watch?v=RsPPEE4iHvI
https://www.youtube.com/watch?v=EQ7PAUlRNSM
http://www.youtube.com/watch?v=DDG_wrJSLUw
http://www.youtube.com/watch?v=tff9Yo5t6Rk
http://www.youtube.com/watch?v=XPFv1_1ibz4
https://www.youtube.com/watch?v=vJT5U7qeRKU
https://www.youtube.com/watch?v=Eb0XmJ8l7Jw
https://www.youtube.com/watch?v=qyC4ZZitWvc
https://www.youtube.com/watch?v=1scJB_CqotU
https://www.youtube.com/watch?v=0FN7ViW5I7s
https://www.youtube.com/watch?v=D2N5tEPtpIU
https://www.youtube.com/watch?v=7Azo8FMd4Xk
https://www.youtube.com/watch?v=r79uHRsQ9TA
Mudras – 50 videos
https://goo.gl/t5tHcl
Sprinkled Mandalas Shambhalla Reiki
The most famous embankment mandala is a Tibetan sand mandala which is still used in India, Tibet and Nepal for religious rituals. It is formed according to given rules and contains symbols.
https://cs.wikipedia.org/wiki/Tibetsk%C3%A1_mandala
VIDEOS SPRINKLED MANDALAS
https://www.youtube.com/watch?v=KyqVDewZ2kU
https://www.youtube.com/watch?v=10084L3Pqsc
https://www.youtube.com/watch?v=q6b7iro-qZ4
https://www.youtube.com/watch?v=VctLUseUCmA
https://www.youtube.com/watch?v=2uazRvR9p0w
https://www.youtube.com/watch?v=BOQHk24GDL0
https://www.youtube.com/watch?v=IYVcjFhpsHc
https://www.youtube.com/watch?v=LcJWazzEUKk
https://www.youtube.com/watch?v=wVETFMoLCVg
https://www.youtube.com/watch?v=ga5s_qYgJS8
Crystal lattices of minerals
Crystal lattice is the set of abstract certain imaginary point which describes the structure of the crystal or relative position of particles in the crystal.
https://en.wikipedia.org/wiki/Bravais_lattice
Crystal structure
Under crystal structure we understand particular method of deployment basic particles in crystal (atoms, ions or molecules).
https://en.wikipedia.org/wiki/Crystal_structure
Crystal skull
Crystal Skull is the archetype of ancient civilizations and their art of communication, telepathy and information. In archaeological collections around the world are several skulls made of rock crystal which most probably originate from pre-Columbian cultures of Central America – first by Aztecs and Mayans.
https://en.wikipedia.org/wiki/Crystal_skull
Tantra – sexuality
Human sexuality is an important part of human being throughout life and encompasses an individual's gender, gender identity and gender roles, sexual orientation, eroticism, pleasure, intimacy and reproduction.
https://en.wikipedia.org/wiki/Human_sexuality
Tailbone and movement
Tailbone is small bone in humans formed by adhesion of last vertebrae and is remnant of stunted tail. Tailbone is located in the back of the pelvis.
https://en.wikipedia.org/wiki/Coccyx
Dervish dance and spinal cord
Sufi whirling – dervish dance is physically active meditation, it´s usually dervishes dancing and their aim is to reach the source of all perfection.
https://en.wikipedia.org/wiki/Sufi_whirling
VIDEOS DERVISH DANCE
https://www.youtube.com/watch?v=tX7hxzTBK7Y
https://www.youtube.com/watch?v=iqTivYocfr0
https://www.youtube.com/watch?v=TY1zNBkbtqk
https://www.youtube.com/watch?v=Qz6eAJ7FGkg
https://www.youtube.com/watch?v=X5PxSdfsOFU
https://www.youtube.com/watch?v=cs7V8r16Vw8
https://www.youtube.com/watch?v=3gG8YAUqVIs
https://www.youtube.com/watch?v=CtPu-EAJf6s
https://www.youtube.com/watch?v=lFIQMM8bZQk
https://www.youtube.com/watch?v=zvYVUmvtjFw
https://www.youtube.com/watch?v=lFIQMM8bZQk
https://www.youtube.com/watch?v=lSPIGsEZ36M
https://www.youtube.com/watch?v=zumhV0NZ8JM
https://www.youtube.com/watch?v=W_Km4j36khA
List of dervish dance
https://goo.gl/XddyKw
VIDEOS SHAMBHALLA
https://www.youtube.com/watch?v=gh8AN7PUiP4
https://www.youtube.com/watch?v=ElENm_DH514
https://www.youtube.com/watch?v=F8nyRk8MmZs
https://www.youtube.com/watch?v=sEzN8rouV2A
https://www.youtube.com/watch?v=JSWmW1G2QTs
https://www.youtube.com/watch?v=FK2dDAsL6bI
https://www.youtube.com/watch?v=dDFyFCA_3uM
https://www.youtube.com/watch?v=fDGwJxJkmsw
https://www.youtube.com/watch?v=Xj63c4QiSPQ
https://www.youtube.com/watch?v=kHEYEQtbPiU
https://goo.gl/6tlR60
https://goo.gl/Gx0eFI
HELLO
Sasa Pueblo Pleasant and instructive reading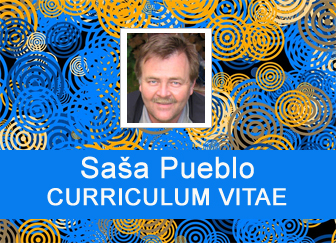 Read Curriculum VitaeClose Curriculum Vitae
I was born on 4th of January 1960 in Slovakia, Europe.
When I was 5 years old I fought for life several months and my grandmother who was herbalist and healer was helping me. She saved my life.
I did not attend the school very often because I still had problems with lungs.
But protestant pastor from neighborhood gave me basic education.
My grandmother loved going to the church but I better loved Indian figures.
My grandmother liked company of weirdos and homeless people. She loved to take care about them and I was there.
I have always loved to grow plants, picked up herbs and I was environmental activist.
I have decided to become polymath, educated in all natural, technical and spiritual sciences.  I still continue in this trend of highly and integrally educated personality up to this day.
Especially, I dedicate to all disciplines within medicine and I have different approaches to study them. I have decided to begin the path as healer and therapist.
I used to pick up herbs, mushrooms, leafs and yields from trees and bushes. I made homeopathic, herbal teas, different types of homemade herbal creams and tinctures.
Nowadays I practice distance healing without the presence of treated person.
I also practice special exercises called basic physiological exercises and it is training of special movements for persons in higher age. I manage the group of people in age over 60 who regularly train such exercises.
I care about issue of sleeping, hypnosis, autohypnosis and suggestions applied in distance Reiki without presence of the patient.
I have practiced active distance healing since 2013 and in this area I take care about 100-120 people who are under my long lasting care.
I also actively practice SRT system and I help related community of enthusiasts for SRT therapies.
I have created system of clairvoyance performances in the area of health, psychology and relationships. I execute such performances by clairvoyance techniques on distance without the person who is treated.  I use clairvoyance techniques to perform medical, psychological and psychiatric tests. I have connected such practices with medical laboratory values.
I am also interested in mysticism applied into religious systems. I have strong interest in everything what could be built during the life and what could be transformed into the world of dead memories. This is the issue of the Holy Sepulchre.
My specialty is interest in building artificial intelligence in robotics. I focus on building bio intelligence in human body and especially in the cerebellum, linked to the Kabbalah.
I am ready to exchange experience and knowledge. I communicate in English language.
Contact: sasapueblo@meditacia.sk. I will answer quickly and especially to every email.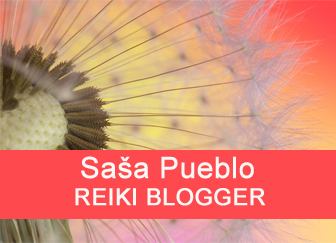 Read Reiki BloggerClose Reiki Blogger
Sasa Pueblo
REIKI BLOGGER
I have been working in spiritual sphere over 20 years. I have realized research in different areas of spirituality over whole world. I am objectively engaged to spirituality and esoterism. I went through spiritual world by clairvoyance techniques and many videos helped me to go through different forms of spiritual meditations from prehistory to nowadays forms of meditation. In year 2014 I decided to implement practical esoterism and spirituality on Reiki platform. I had feeling and logically emerged that this will be good thing. I wanted to publish my articles in English language. Circumstances helped me that one girl with excellent English knowledge came meditate to me. My desire was to get my articles translated by the person who actively meditate. And it has become small miracle and we have translation which is a great thing.
We gradually test individual Reiki systems and we make a record of them.
The record is processed, translated to English and posted on this site. I hope that our articles will bring you joy and new insights.
Here are my main home pages in Slovak language:
https://meditacia.sk/
https://forumzdravie.sk/onlinesasapueblo/
I encourage you to use: https://translate.google.com/m/translate for translation.
Following are English translations of my articles:
https://apoort.net/meditation/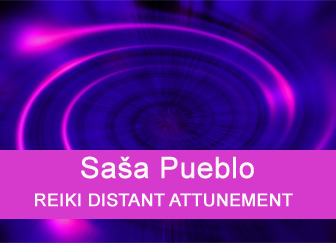 Read Reiki Distant AttunementClose Reiki Distant Attunement
Sasa Pueblo
REIKI DISTANT ATTUNEMENT
I also do Reiki attunement and consecration to all degrees. I do attunement to different kinds of Reiki. I specialize mainly in distant Reiki attunements and their gradation. Distant consecrations require testing and verification. By testing I examine the quality of distant attunement. It is good to repeat distant attunements several times and so achieve stronger Reiki stabilization.
I do Reiki attunement which is free of charge. It is good to already have basic Reiki consecration classically in the presence of consecrated person and the initiator. Then my specialized Reiki attunement is more effective.
As I have studied and trained the history of Reiki, I know how to return to original attunement of disappeared Tiandai Reiki school.
I can test you whether your Reiki attunement has been done correctly and I am able suitably adjust it for you.
You can email me via: sasapueblo@meditacia.sk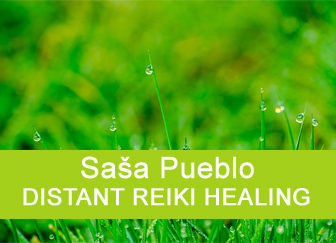 Read Distant Reiki HealingClose Distant Reiki Healing
Sasa Pueblo
DISTANT REIKI HEALING
To make full use of Reiki in my practice, I have adopted Reiki treatment to my healing services.
In my case, I go through distant Reiki treatment without the presence of the person being treated.
It is a demanding and little refined technique. And so there is a lot of space for testing and linking classic healing systems and Reiki distant healing. I have already reached respectable level. I provide free of charge distant treatment and feel free to contact me via email: sasapueblo@meditacia.sk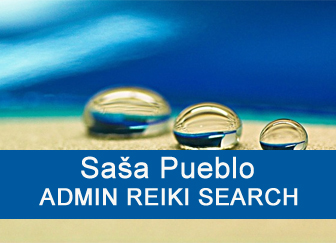 Read Admin Reiki SearchClose Admin Reiki Search
Sasa Pueblo
ADMIN REIKI SEARCH
My nickname is SASA PUEBLO and I am administrator of Reiki Systems of the World. I'm trying to have good overview of Reiki around the world. First of all, I collect Reiki search engines then individual types of Reiki over the world. It is good to have knowledge what happens in the world of Reiki who is involved and what people do in this area.
Web Pages with Reiki contents are collected for the reason that we examine enthusiasts who do Reiki, why they do Reiki and how they do Reiki. At the same time, we also examine unique characteristics of representatives of each Reiki school by clairvoyance techniques. This is research to improve Reiki overall.
We will not be personal, but we will publish clairvoyance research for the benefit of all Reiki enthusiasts.
We also will create collections of Reiki music videos, symbols and forms of healing for you. You have a lot to look forward to. We are here to support Reiki.
If you want to support us, to give us any idea and some web address, then please contact me on my mail.