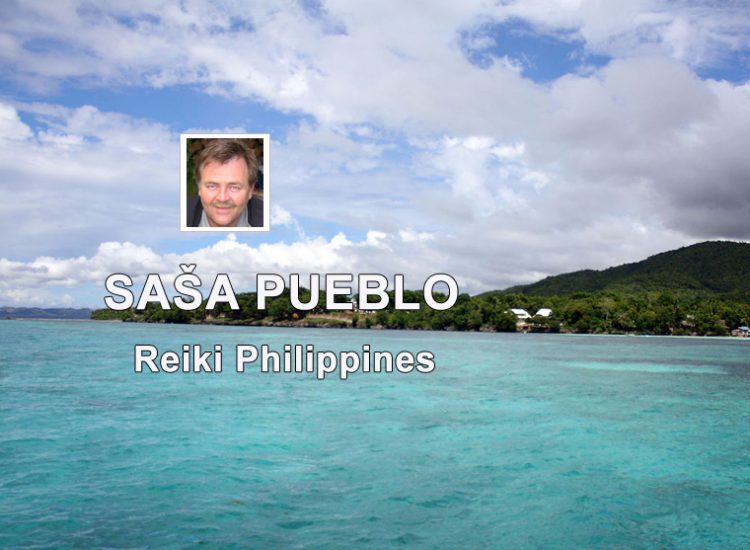 Reiki Philippines
Reiki Philippines
I publish here experiences of my 20 years exploration of Philippine healers. We try to intellectually understand what are those treatments and how to gain Philipines master skills and look at the issue of the treatment by medicine and its knowledge. We try to establish the meditation of Philippines approach. We don´t exclude our need to heal ourselves and others. I believe that reading this contribution will be beginning of new realistic view to Philippines healing with deep respect. I announce to interested persons that is possible distance treatment or consecration and they can practice these treatments.
Reiki Philippines
I have been examined philippine healers extremly long time and I am looking for a logical explanation of how their system of the treatment works and how to practice it without the consecration by any philippine healer. I gradually with other healers approached the idea of bones. At the beginning it was dead bones. We added magmatic subsoils on Philippines to these dead bones and also unique features of the volcanic activity. Directly elements of lava and ash have different activity than those from the past which have already exhausted their potential. Again and again, plenty of exercise towards Philippine healers and to their divine worship. The pursuit of absolute belief that every Philippine healer actually operates with own fingers and then he heals wounds. Although from several of videos was obvious that this is more a fiction than a fact. At that time we did not understand that it is important to focus on whether the operation is only an illusion or reality. The illusion as a miracle is actually healing phenomenon. Only when I move away from the examination of the ability to operate with your fingers, I start to respect human bones and what is found in bones. We started talking about examining proton energies in healing operations of Philippine masters.
We investigated people who treated Philippine reiki masters and found that they particularly strongly mobilized and magnetized bones and run some energy flows. Today we know that there were specific mitochondrial proton energy in the bones of some people. And the energy penetrates into the body and treats each cell. And finally we are at the source of Philippine reiki. I publish these studies for people who practice reiki and if they have interest they can learn how to run these energies.
Reki Philippines – list
http://www.aenet.org/philip/healers.htm
Antonio Alcantara, Perlito Alcazar, Benjie Balacano, Roxas Bravo, Amelia Calzado, Nida Canlas, Martin A. Caoili, Bro. Lito Fausto, Avelina Ganagana, Aurelia Gutierrez, Virgilio Gutierrez, Jun Labo, Emilio Laporga, David Oligane, Alex Orbito, Marcos Orbito, Placido Palitayan, Bro. Reginaldo G. Sierra, Jose Segundo, Teodora Soberano, Nemesio Taylo, Bro. Alfredo Yambao and Sr. Emma Yambao, Monica Villegas, Anthony Vivero
Reki Philippines – Virgilio Gutierrez
Reki Philippines – Tony Agpaoa
https://www.facebook.com/pages/Tony-C-Agpaoa/125481397507001
VIDEO GUTIERREZ REIKI
https://www.youtube.com/watch?v=hv2AudS74sA
https://www.youtube.com/watch?v=__VFSp_RN5Y
https://www.youtube.com/watch?v=XpJKmoLoq5U
https://www.youtube.com/watch?v=CIM4AmYBCe8
https://www.youtube.com/watch?v=15oD3DDxLSQ
https://www.youtube.com/watch?v=OvpiMkIHPjc
VIDEO AGPAOA REIKI
https://www.youtube.com/watch?v=G3ixr4sA4bo
Bones tuberculosis
More detailed survey of bones some Philippine healers prove interesting fact, that they were often damaged by bone tuberculosis and therefore had a strange bone composition, quantity growths, atypical cells and many mitochondrial structures. Bones and extremely much mitochondria Eva and thus the ability to produce atomic energy of various chemical products. Philippine healers are able to activate bones to other people in the treatment and activate all kinds of mitochondria and execute unique remediation procedures at the level of protons. I do not indicate here Philippine healers we examined by oracular techniques and who suffering from such diseases. The better healing capabilities, more bone tuberculosis which affect the body. Things became clearer. It has been possible to start looking concentration exercises, which would open the way to practice such a proton healing. During the training person should be constantly connected on Philippine healers, but also at those whose bones deformed tuberculosis.
Bones tuberculosis
http://en.wikipedia.org/wiki/Tuberculosis
http://en.wikipedia.org/wiki/Category:Tuberculosis
Prestidigitation
Belief that witchcraft and magic with herbs and magic practices of our ancestors are real and incredibly help is the foundation treatment by faith. It is necessary to know where to apply it and what in the human body works for. This can act as a placebo effect, it is natural and we do not avoid this technique during the treatment. To believe in the miraculous power of shamanic rituals and symbols is strongly pharmaceuticals thing when you create them in the body from elements or own dreams or dreams of other people. Faith is here suggestive and does not affect in any circumstances.
Prestidigitation
http://en.wikipedia.org/wiki/Escapology
http://en.wikipedia.org/wiki/Sleight_of_hand
http://en.wikipedia.org/wiki/Mentalism
http://en.wikipedia.org/wiki/Card_manipulation
http://en.wikipedia.org/wiki/List_of_magicians
VIDEO PHILIPPINE SLEIGHT OF HAND
http://www.youtube.com/watch?v=qnubWnRtTi0&feature=related
http://www.youtube.com/watch?v=-5D126gL_AE&feature=related
http://www.youtube.com/watch?v=4tC1XyY26SQ&feature=results_main&playnext=1&list=PL120D2BC451263C8C
http://www.youtube.com/watch?v=KalJ11Yagy0&feature=related
http://www.youtube.com/watch?v=I_6OKfoRCm8&feature=results_main&playnext=1&list=PLFE125A099A307FF0
http://www.youtube.com/watch?v=cHEXW5k7xhc
http://www.youtube.com/watch?v=DjEtEAgba7k&feature=related
http://www.youtube.com/watch?v=MCAB5aHX3LM&feature=related
http://www.youtube.com/watch?feature=player_embedded&v=Z2FCKlSY7xw
http://www.youtube.com/watch?v=xulwnToo_g0&feature=related
http://www.youtube.com/watch?v=Qjm83Fd8ZoQ&feature=related
http://www.youtube.com/watch?v=4QSqpTM2MBI&feature=channel&list=UL
Reiki hand
A unique phenomenon of deposition hands on the sick person and treatment by hands. Maser hands warm up the body of the massaged person. This is the phenomenon of ability to treat yourself or another person by arms in the presence or without the presence on the distance. First of all we have in the palm a group of tiny bones and in the medical evolution of man is written about dwarfed organs in the human body that can be mobilized in order to gain special abilities. Tiny bones in the palm of the hand hide potential for such special healing energy. That's one possibility. Similar serpent power or prana hide tiny bones in the tailbone. These areas can be linked by the concentration and the long-term training. Similar dwarfed organ is around the mouth. This is a beard or growths as in some fish and magnetic potential of the bioenergy. This is one area how to obtain energy potential.
Then here are reiki techniques. You start to create in your brain from imaginations as elements fire, air, water, earth and dreams huge amount of spirals and scroll them into your body. You can create also smaller spirals from elements and dreams and you add holotropic breathing technique to this. It consists of the concentration, belief and practice that organs have nose and mouth and breathe as our lungs. The body of the reiki person begins to form hundred of spirals and those you give inside of yourself. You slide them into the belly area and you push your finger on the belly. In this area you activate remains of umbilical cord which connected you to your mother's placenta during the pregnancy. Also in this area is the amount of dormant neurons from the embryonic period that have to be mobilized. Forming energy connects with energy spirals that are concentrated and energy of this area flowing into tiny hand bones in the palm of each hand.
Here is one more procedure of producing children hands and holotropic breathing from elements. There is a huge amount of children hands and their concentration in the area of navel and active neurons of the embryonic development. Then you can move them to own hands and treat yourself or another person. It is thus possible to form a stable rotating objects which can also be directly inserted inside of the person who is treating yourself or link them to various bioenergetic resources as gestative animal female.
Reiki hand – exercise
I have here for you several classical techniques for the development of healing hands. Try to wake up healing forces within Reiki system with them. This is only auxiliary techniques to wake healing hands.
01. Massage one hand with other one to be hot from friction and then attach them to the body of the sick person.
02. Push the thumb on one hand and turn until heat and do the same thing on the other hand.
03. Oscillate in the air with one hand and with the other hand as wings in the air. Reiki and resonances save above the patient's head.
04. Immerse your hands several times into reasonably hot water or let the whole hand under hot water and then you treat.
05. Hold the hot heating pad and then you put the hand to the body part of the sick person.
06. You provide the massage with hands constantly in circles on the certain area of the body and again and again.
07. Cream your hands with massage cream that cause heat or vice versa with the massage cream that causes cold.
08. With low current device TENS bring low current into your hand and you treat ill person. Device is attached to the body.
09. You use psychowalkman and treat the person and put the person into hypnosis.
10. In one hand a strong magnet and in other hand a strong magnet.
11. On one finger ring made of stainless steel and constantly spin with it when treating.
12. Blow the air from the mouth between tuned hands in front of you.
13. In the bottle you have the pendulum, the bottle is stoppered and you train the bioenergy power by the movement of the pendulum in the bottle.
14. Take into one hand the pendulum and by spinning pendulum you walk around the body of the lying person.
15. Between the forefinger and the thumb you have the wire shaped in the font V, walking around the body of the standing person, measure the amount of radiation.
16. Fingers of both hands are holding a piece of natural wood Y-shaped, strongly pushes ends and going through the body of the person.
Reiki hand
http://en.wikipedia.org/wiki/Therapeutic_touch
http://en.wikipedia.org/wiki/Efficacy_of_prayer
http://therapeutic-touch.org/
http://en.wikipedia.org/wiki/Faith_healing
The Illusionist
Believe In Miracles sometimes and in some circumstances is good. And when is a good time for us to believe that miracles are possible? Such a condition is associated with the recovery of bones and periosteum directly, but also the bone sponge full of different types of mitochondria. And if you want to concentrate into the bone sponge, this could be well done if you believe that the miracle happens on us. Under these circumstances you get inside the bone sponge and to a group of mitochondrial Eve. This is the mitochondria that control other mitochondrial DNK in other cells of the body. Getting to mitochondrial organelle Eve means to take control what mitochondria DNK do and participate in the whole biochemistry of each cell.
The Illusionist
http://en.wikipedia.org/wiki/Magic_%28illusion%29
http://en.wikipedia.org/wiki/Magic_(paranormal)
http://en.wikipedia.org/wiki/Stage_illusions
http://en.wikipedia.org/wiki/Category:Magic_(illusion)
http://en.wikipedia.org/wiki/Platform_magic
http://www.loc.gov/rr/rarebook/digitalcoll/digitalcoll-magicapparatus.html
Mitochondria
Each cell has a nucleus and not only one. The cell nucleus takes care of cell division. But second cell core takes care about the activity of each cell and it is mitochondria DNK. It contains chromosomes and genes in principle covering whole biochemical and physical cell life and concentration skills of the meditation person are directed here. Each cell may include a power plant mitochondria which produces chemicals from the bio energy for the whole cell and the entire human body. And then we have here more mitochondria mainly in the bone sponge, which produce the quantity of chemicals by changing the atomic number within the nucleus of atoms. This is the mitochondria called "Factory". We go to these types of mitochondria. In the female egg is Ovum mitochondria which is essential for the development of the fertilized ovum and it changes into morula, zygote and embryo. The later from the position in bones manages the construction of the human body.
Mitochondria
http://en.wikipedia.org/wiki/Mitochondrion
http://en.wikipedia.org/wiki/Mitochondrial_disease
http://www.ninds.nih.gov/disorders/mitochondrial_myopathy/mitochondrial_myopathy.htm
http://en.wikipedia.org/wiki/Mitochondrion
Mitochondria – Wikiskripts
http://www.wikiskripta.eu/index.php/Mitochondri%C3%A1ln%C3%AD_onemocn%C4%9Bn%C3%AD
Mitochondria – EVE
http://en.wikipedia.org/wiki/Mitochondrial_Eve
Mitochondria – ovum
http://en.wikipedia.org/wiki/Egg_cell
VIDEO MITOCHONDRIA CELL
https://www.youtube.com/watch?v=RrS2uROUjK4
https://www.youtube.com/watch?v=_UQwbb00UV0
https://www.youtube.com/watch?v=LfDYGanMi6Q
https://www.youtube.com/watch?v=-XGrtSA6BOs
https://www.youtube.com/watch?v=4J1GgSg0u1s
https://www.youtube.com/watch?v=F_68cZ1WT8A
https://www.youtube.com/watch?v=x5f8COMZL_w
https://www.youtube.com/watch?v=nD9fyuisMkg
https://www.youtube.com/watch?v=TI93PH_yugE
https://www.youtube.com/watch?v=w04u7-MAbv0
https://www.youtube.com/watch?v=24b2VNSJ6_g
https://www.youtube.com/watch?v=A24ltRK_a_w
https://www.youtube.com/watch?v=FFSdi3EJPys
https://www.youtube.com/watch?v=gH_8AJvuwew
https://www.youtube.com/watch?v=yF7esxWJj1Q
https://www.youtube.com/watch?v=p_w6nihr5VA
https://www.youtube.com/watch?v=Pf1kIs7gQVk
https://www.youtube.com/watch?v=F_68cZ1WT8A
https://www.youtube.com/watch?v=TEAFanq3e28
https://www.youtube.com/watch?v=W3aQ2p9UkNc
https://www.youtube.com/watch?v=0y7n-vK1AJE
https://www.youtube.com/watch?v=-_8aYKcQZ_Q&index=3&list=PLFD44BB57853B47EE
https://www.youtube.com/watch?v=0NmBaw3grr4
https://www.youtube.com/watch?v=lRFEUMwrRtk
https://www.youtube.com/watch?v=55WmsAfNtv0
https://www.youtube.com/watch?v=Nq5w-8iBuTs
https://www.youtube.com/watch?v=6oHKwO55Xss&list=PL4UKsQmAvj2a7kl6hSbdz9CSZ9Qw73rqC
https://www.youtube.com/watch?v=7iAk8bj6-Xc
https://www.youtube.com/watch?v=0OQzEhUC6Dw
Aureola
The human body needs to be under bioenergetic tension as every living organism. Completely tiny organs in each cell – mitochondria provide the entire production of the bioenergy. And they are billions and billions. They are tiny and invisible to the human eye. They can be seen only through the electron microscope. They are so miniature power plants that convert chemical substances to the bioenergy. Each mitochondria contains metal elements.
Living cells have to produce bioenergy. Billions of mitochondria in the human body produce bioenergy, which fills the body and that which is not used or was already used to certain tasks, flows outside the human body. When any organ in the body is ill or injured, sensible person is able to determine this with the perception of the aura. How is possible that someone is sensible person? For example by training muscles around the ear we can open dwarfed structures of the animal ear and you will build the brain ability to hear bioenergetic stress as substation high voltage by many years of exercises.
If you train in your brain and the body early stages of the clinical death, so for such a brain distances would not be crucial and is able to operate at the micro level of 10 to the power of minus 20 meters. Without this capability, it will be extremely difficult to move your mind and its activities on the planet Earth or in the space.
We know, where in the human body arises the bioenergy and to realize it around organs and in different body parts, but also around the whole surface of the human body. Bioenergy wraps around the body and this forms what is called in esoteric, but also medical circles aura. If everything is all right in the body aura is evenly distributed over the whole surface of the body. But if there is something in the body damaged then in aura is little or a lot of bioenergy. And this can be even diagnosed by sensible person.
For example: the brain has some damages in the parietal area above ears, we talk about epileptic seizures. Sensible person begins to perceive that the aura around the head is strong milky and on the surface and inside the brain accumulates a certain bioenergy stronger then normal. Even dog of the epileptic person can capture the change of aura and barking to alert his owner to go to the hospital, where is more secure to survive.
Of course, the meditation person is healthy person and doesn´t want the seizure brain. But with a sustained training he can induce precursor of epileptic fit by concentration techniques. You force the brain neurons by sustained training to gather and produce in their mitochondria this kind of the bioenergy, the so-called lactic bioenergy. But it would be the only organic dairy liquid around the head and not in the whole aura. But what to do to make this milky aura appeared around the body? Important is bring this state first to bones and then to muscles and other organs, like initial stage of seizure pass to all parts of the body. And here everywhere interconnects the activity of mitochondrial DNK within each cell. You need to get inside the bone and manage mitochondria Adam or Eve which rules all mitochondria of the human body and this is the crucial moment of entry into the proton cells control.
There is one more possibility and this is the connection of all mitochondria in each cell, which produce the bioenergy. Status strongly resembles a starting stage of migraine and something that sparks nerves and neurons and other cells in the body. Bridging of mitochondria that produce the bioenergy connect them to act together, not separately in each of the billion cells of the human body.
More mitochondria are in bone cells and directly in the bone sponge. They produce bio elements and specific chemicals by change the atomic number of bio elements. We can come to these mitochondria by the concentration and link them to each other. And here you get to the strong magnetized energy that returns to the body strong biomagnetism.
Another phenomenon how to strengthen proton bioenergy and proton bio-magnetism is activation of dwarfed organs on the tailbone and there are tiny bones. Their activation produces an even stronger bioenergy, we can talk about Kundalini force or serpent power.
Aureola
http://en.wikipedia.org/wiki/Aureola
Aureola – mandorla
http://en.wikipedia.org/wiki/Mandorla
http://www.sandplay.org/symbols/mandorla.htm
http://www.mandorla.com/context/what.html
Aureola
http://en.wikipedia.org/wiki/Aureola
Aureola – aura
http://en.wikipedia.org/wiki/Aura_%28paranormal%29
http://en.wikipedia.org/wiki/Halo_(religious_iconography)
Aureola – symptom seizure
http://en.wikipedia.org/wiki/Aura_(symptom)
Aureola – Kirlian efect
http://en.wikipedia.org/wiki/Kirlian_photography
http://en.wikipedia.org/wiki/Kirlian_photography
AURA VIDEO AUREOLA
https://www.youtube.com/watch?v=BUjDzxzBBYw
https://www.youtube.com/watch?v=kinFvfUA08c
https://www.youtube.com/watch?v=C4KQyAvv8Qo
https://www.youtube.com/watch?v=m-antZ1WvY8
https://www.youtube.com/watch?v=e-az-llfPgg
VIDEO AURA EPILEPSY
https://www.youtube.com/watch?v=6zXFUIjY5xU
https://www.youtube.com/watch?v=zgGl8FMHjDg
https://www.youtube.com/watch?v=iJrZSMHJZYM
https://www.youtube.com/watch?v=arAwOeYtg24
https://www.youtube.com/watch?v=8vnFIi-LomE
https://www.youtube.com/watch?v=yEROzHBdv4U
https://www.youtube.com/watch?v=eLKdWqqKyjA
https://www.youtube.com/watch?v=AjbrmfjJRk0
https://www.youtube.com/watch?v=k8qxEdQrFUc
https://www.youtube.com/watch?v=MtJyHp_AZL8
---
Next article:
Reiki Philippines II
https://apoort.net/meditation/reiki-philippines-ii
HELLO
Sasa Pueblo Pleasant and instructive reading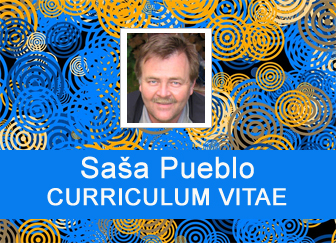 Read Curriculum VitaeClose Curriculum Vitae
I was born on 4th of January 1960 in Slovakia, Europe.
When I was 5 years old I fought for life several months and my grandmother who was herbalist and healer was helping me. She saved my life.
I did not attend the school very often because I still had problems with lungs.
But protestant pastor from neighborhood gave me basic education.
My grandmother loved going to the church but I better loved Indian figures.
My grandmother liked company of weirdos and homeless people. She loved to take care about them and I was there.
I have always loved to grow plants, picked up herbs and I was environmental activist.
I have decided to become polymath, educated in all natural, technical and spiritual sciences.  I still continue in this trend of highly and integrally educated personality up to this day.
Especially, I dedicate to all disciplines within medicine and I have different approaches to study them. I have decided to begin the path as healer and therapist.
I used to pick up herbs, mushrooms, leafs and yields from trees and bushes. I made homeopathic, herbal teas, different types of homemade herbal creams and tinctures.
Nowadays I practice distance healing without the presence of treated person.
I also practice special exercises called basic physiological exercises and it is training of special movements for persons in higher age. I manage the group of people in age over 60 who regularly train such exercises.
I care about issue of sleeping, hypnosis, autohypnosis and suggestions applied in distance Reiki without presence of the patient.
I have practiced active distance healing since 2013 and in this area I take care about 100-120 people who are under my long lasting care.
I also actively practice SRT system and I help related community of enthusiasts for SRT therapies.
I have created system of clairvoyance performances in the area of health, psychology and relationships. I execute such performances by clairvoyance techniques on distance without the person who is treated.  I use clairvoyance techniques to perform medical, psychological and psychiatric tests. I have connected such practices with medical laboratory values.
I am also interested in mysticism applied into religious systems. I have strong interest in everything what could be built during the life and what could be transformed into the world of dead memories. This is the issue of the Holy Sepulchre.
My specialty is interest in building artificial intelligence in robotics. I focus on building bio intelligence in human body and especially in the cerebellum, linked to the Kabbalah.
I am ready to exchange experience and knowledge. I communicate in English language.
Contact: sasapueblo@meditacia.sk. I will answer quickly and especially to every email.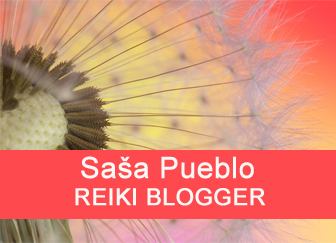 Read Reiki BloggerClose Reiki Blogger
Sasa Pueblo
REIKI BLOGGER
I have been working in spiritual sphere over 20 years. I have realized research in different areas of spirituality over whole world. I am objectively engaged to spirituality and esoterism. I went through spiritual world by clairvoyance techniques and many videos helped me to go through different forms of spiritual meditations from prehistory to nowadays forms of meditation. In year 2014 I decided to implement practical esoterism and spirituality on Reiki platform. I had feeling and logically emerged that this will be good thing. I wanted to publish my articles in English language. Circumstances helped me that one girl with excellent English knowledge came meditate to me. My desire was to get my articles translated by the person who actively meditate. And it has become small miracle and we have translation which is a great thing.
We gradually test individual Reiki systems and we make a record of them.
The record is processed, translated to English and posted on this site. I hope that our articles will bring you joy and new insights.
Here are my main home pages in Slovak language:
https://meditacia.sk/
https://forumzdravie.sk/onlinesasapueblo/
I encourage you to use: https://translate.google.com/m/translate for translation.
Following are English translations of my articles:
https://apoort.net/meditation/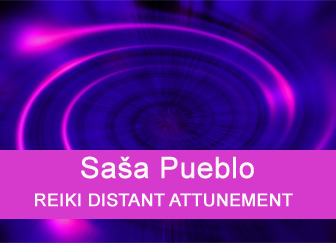 Read Reiki Distant AttunementClose Reiki Distant Attunement
Sasa Pueblo
REIKI DISTANT ATTUNEMENT
I also do Reiki attunement and consecration to all degrees. I do attunement to different kinds of Reiki. I specialize mainly in distant Reiki attunements and their gradation. Distant consecrations require testing and verification. By testing I examine the quality of distant attunement. It is good to repeat distant attunements several times and so achieve stronger Reiki stabilization.
I do Reiki attunement which is free of charge. It is good to already have basic Reiki consecration classically in the presence of consecrated person and the initiator. Then my specialized Reiki attunement is more effective.
As I have studied and trained the history of Reiki, I know how to return to original attunement of disappeared Tiandai Reiki school.
I can test you whether your Reiki attunement has been done correctly and I am able suitably adjust it for you.
You can email me via: sasapueblo@meditacia.sk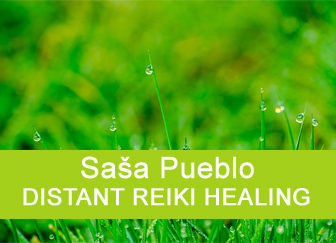 Read Distant Reiki HealingClose Distant Reiki Healing
Sasa Pueblo
DISTANT REIKI HEALING
To make full use of Reiki in my practice, I have adopted Reiki treatment to my healing services.
In my case, I go through distant Reiki treatment without the presence of the person being treated.
It is a demanding and little refined technique. And so there is a lot of space for testing and linking classic healing systems and Reiki distant healing. I have already reached respectable level. I provide free of charge distant treatment and feel free to contact me via email: sasapueblo@meditacia.sk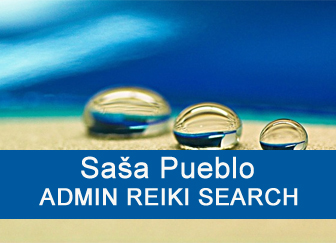 Read Admin Reiki SearchClose Admin Reiki Search
Sasa Pueblo
ADMIN REIKI SEARCH
My nickname is SASA PUEBLO and I am administrator of Reiki Systems of the World. I'm trying to have good overview of Reiki around the world. First of all, I collect Reiki search engines then individual types of Reiki over the world. It is good to have knowledge what happens in the world of Reiki who is involved and what people do in this area.
Web Pages with Reiki contents are collected for the reason that we examine enthusiasts who do Reiki, why they do Reiki and how they do Reiki. At the same time, we also examine unique characteristics of representatives of each Reiki school by clairvoyance techniques. This is research to improve Reiki overall.
We will not be personal, but we will publish clairvoyance research for the benefit of all Reiki enthusiasts.
We also will create collections of Reiki music videos, symbols and forms of healing for you. You have a lot to look forward to. We are here to support Reiki.
If you want to support us, to give us any idea and some web address, then please contact me on my mail.