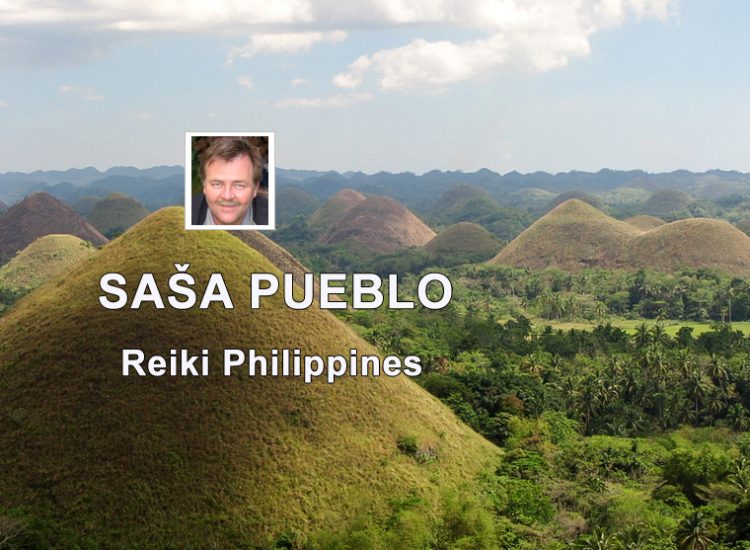 Reiki Philippines II

Previous Articles:                    
Reiki Philippines
https://apoort.net/meditation/reiki-philippines

---
We continue in Reiki research all over the world. We again came back to Philippines and we have deepened our experience in applying this Reiki. In principle, we think that this system of Reiki treatments and therapies founded European spiritual individual who used a large meteorite for the treatment. This just out of curiosity.
We have to remember for this kind of energetic healing that Philippines are located on the quarry of two tectonic plates and therefore volcanic activity here is particularly strong. Philippines are also well known for strong bones pathologies and extended bone tuberculosis. All this creates conditions for strong energy of healers.
Reiki in Philippines is important as local therapists have pathological evidences of animal bones which create conditions for strong energy healing. Tubercular diseases of bones are beneficial for healing potential. Here is important another phenomenon which describes the evolutionary medicine – the ability of some individuals to have open kind of prehistoric bones inside of kind of human-animal bones. Prehistoric bones originate in embryonic development.
Igneous Earth core itself and the presence of magma at surface of Philippines in a large number of volcanoes have created specific radiation activity. And that kind of radioactivity of local igneous rocks is imposed in bones of people who are living here and promotes the potential of domestic healers. It is known from medicine studies that human can store radioactive substances in bones in case of elevated radiation. This happens in humans when melting of iron ore. Such people also have specific energetic potentials in bones. Of course, the Philippines are Philippines and volcanoes are not melting ingots full of hot iron.
It is good to know from medicine that bones contain inside cavities, large amounts of micro organelles – mitochondria. And those are classified as mitochondrial power plants and mitochondrial factories for the production of unique materials. The work of such organelles is slowed down and is blocked in disease conditions. Aging process without mercy gradually blocks the activity of these plants and factories. And so Philippine Reiki directs from bones of Philippine healer to bones of treated person and causes awakening of blocked organelles. And it is a powerful healing act.
Interesting information is that girls at puberty produce in their bones extremely special bioenergy. You may verify this through oracular connection to bones of girls on top of their pubertal period. It is interesting and energetically strong connection to girls at puberty directly in Philippines. It's a powerful combination of energy which is extraordinary.
Especially specific topic is open prehistoric structures in bones of healers themselves. Everybody has these types of prehistoric bones, but in passive form. Phillipine healer has them active and his bones are able to produce bluish flowing bone plasma. He supports this also in bones of treated person.
Glass harmony is specific tool where the glass is located on a rotating disc and person plays on them by wet hands. This gives specific sounds go inside bones and activate them. It ´s good to gain bioenergies from such players through oracular abilities. Such bioenergies have healing potential to treat yourself but also other individuals
https://www.youtube.com/watch?v=eQemvyyJ–g
Volcanologists and people living around volcanoes are extremely grateful objects for own treatment or retreatment other individuals.
Individuals living around volcanos and Philippine healers create between themselves something like magmatic structural fields which copy volcano flowing in the subsoil of our planet. They are able to renew such kind of energetic flows in ill individuals.
Extraordinary Philippine healers are able to contact the core of our planet by their own energies and out of such energies create unique healing units in the form of characters or signs, maybe Reiki signs.
Philippine healers form in the body of treated person the flow of particles in bluish color. Such objects can be named blue and red worms. They can be perceived in persons who were treated by Philippine healers. Some says that you can move such colorful objects nearby yourself. I guess it's possible.
Stigmatized individuals or individuals who damage their own body by cutting yourself on purpose also belong to Philippine category. Such persons can also create special medicinal and healing energy objects. We can also talk about stigmatized people. This is inability to heal wounds caused on the body from medical point of view.
Bones of the pelvic floor is a place where every Reiki healer and Philippine healer can enter into internal bone system. And the person itself can meditate inside pelvic bones and he can heal own bones and periosteum.
Turtle shell is also useful source of potent healing bioenergy. As taking of power from live turtles and their shells. Something similar happens with energetic connection to the mailbox of live coral and variety of shellfish.
Philippine ritual operations specific sites on the body of the person being treated
Philippines healers themselves know that this is no real operation. Only foreigners think that this is operation. In fact this is powerful ritual which gives rise to the formation of so called white-gold plasma with extraordinary effects on human bones and overall health. And I would appreciate if you wouldn´t understand their rituals as some kind of surgery. They most frequently make it in the navel area.
If you want to become Philippine healer then is reasonable to get consecrated by Philippine healer himself. They like to consecrate you to their art. But even then it's about the amount of healing interventions repeats in infinite sequence. On one side you will find mainly Philippine healers who give their power to the detriment of their health. But that's their decision. Sasa Pueblo is not a supporter of such harmful procedures. Sasa Pueblo does not treat with own energies, but he tries to create Reiki healing circle of people who are willing to collect this kind of treatment for sick person. That kind of collective therapy Reiki Circle gives particularly strong potential for healing the person.
On the place is also another issue and that is Philippine treatment on the distance without presence of single individual. We're talking here about remote healing at any distance within the planet Earth. Here, the therapist must learn the art of Reiki Circle collective energy. Appropriate power is gathered from many Philippine healers, this energy is transferred and processed. Then is necessary to bring such healing energies in the form of a colorful plasma into treated bones and so induce healing effects. You have to teach yourself this remote healing ability.
Reiki Philippines – Tony Agpaoa
Antonio C. Agpaoa is well known as Tony Agpaova. He was Philippine practicer of psychic surgery.
https://en.wikipedia.org/wiki/Tony_Agpaoa
Video Agpaoa Reiki
https://www.youtube.com/watch?v=G3ixr4sA4bo
VIDEO GUTIERREZ REIKI
https://www.youtube.com/watch?v=hv2AudS74sA
https://www.youtube.com/watch?v=__VFSp_RN5Y
https://www.youtube.com/watch?v=XpJKmoLoq5U
https://www.youtube.com/watch?v=CIM4AmYBCe8
https://www.youtube.com/watch?v=15oD3DDxLSQ
https://www.youtube.com/watch?v=OvpiMkIHPjc
Bones – Reiki Philippines
The list of philippine healer. Addresses and contact information are changed in time and the accuracy of information can not be guaranteed.
Reiki Philippines – Antonio Alcantara Reiki Philippines – Perlito Alcazar Reiki Philippines – Benjie Balacano Reiki Philippines – Roxas Bravo Reiki Philippines – Amelia Calzado Reiki Philippines – Nida Canlas Reiki Philippines – Martin A. Caoili Reiki Philippines – Bro. Lito Fausto Reiki Philippines – Avelina Ganagana Reiki Philippines – Aurelia Gutierrez Reiki Philippines – Virgilio Gutierrez Reiki Philippines – Jun Labo Reiki Philippines – Emilio Laporga Reiki Philippines – David Oligane Reiki Philippines – Alex Orbito Reiki Philippines – Marcos Orbito Reiki Philippines – Placido Palitayan Reiki Philippines – Bro. Reginaldo G. Sierra Reiki Philippines – Jose Segundo Reiki Philippines – Teodora Soberano Reiki Philippines – Nemesio Taylo Reiki Philippines – Bro. Alfredo Yambao and Sr. Emma Yambao Reiki Philippines – Monica Villegas Reiki Philippines – Anthony Vivero
http://www.aenet.org/philip/healers.htm
Bones and poltergeist as a healing power
As poltergeist is called natural paranormal phenomenon which consists in the fact that in human settlements seemingly spontaneously move objects (such as furniture), there is the explosion (dishes, light bulbs), occur faults in wiring etc.
https://en.wikipedia.org/wiki/Poltergeist
VIDEOS BONE AND GLASS HARMONICA
https://goo.gl/dpTT55
Philippines
The Philippines is an island country in southeast Asia whose capital is Manila. It is located on 7107 islands in western Pacific Ocean. Philippines does not share the border with any state. Firths detach Philippines from Taiwan on north, on south-west from Malaysia and Indonesia on south.
https://en.wikipedia.org/wiki/Philippines
Google map – Philippines
https://goo.gl/qw2KyL
List of volcanos on Philippines
https://goo.gl/2m53yw
https://en.wikipedia.org/wiki/List_of_active_volcanoes_in_the_Philippines
List of active volcanos on Philippines
https://en.wikipedia.org/wiki/List_of_active_volcanoes_in_the_Philippines
List of potentially active volcanoes on Philippines
https://en.wikipedia.org/wiki/List_of_potentially_active_volcanoes_in_the_Philippines
Babuyan Claro volcano
Volcano Babuyan Claro is located on Babuyan Island, northerly from the main island Luzon on Philippines. This volcano is clasified as one of active volcanos in the country with last confirmed eruption in year 1860.
http://en.wikipedia.org/wiki/Babuyan_Claro
Pictures of volcano Babuyan Claro
https://goo.gl/yrLhkK
Video of volcano Babuyan Claro
http://www.youtube.com/watch?v=paxIY8gzCw4
VIDEOS OF VOLCANO ON PHILIPPINES
http://www.youtube.com/watch?v=paxIY8gzCw4
http://www.youtube.com/watch?v=ag5DiRmCA54
http://www.youtube.com/watch?v=ZFNS5B0Tel4
http://www.youtube.com/watch?v=FZvy4J9Cy-U
http://www.youtube.com/watch?v=59gTia_b7QU
http://www.youtube.com/watch?v=v5SybGHkrno
http://www.youtube.com/watch?v=p-PKrsi9tvw
http://www.youtube.com/watch?v=VfErQCWv8b4
http://www.youtube.com/watch?v=Q8iRY3CA5so
http://www.youtube.com/watch?v=3PAMv7ZdoxI
http://www.youtube.com/watch?v=5NQHk1LMNQk
http://www.youtube.com/watch?v=tDlNOHE4sAo
http://www.youtube.com/watch?v=isc4xzUj7cI
http://www.youtube.com/watch?v=T2LYVRP4I-o
http://www.youtube.com/watch?v=NuRa-PZRrZE
http://www.youtube.com/watch?v=dwForLXslU8
HELLO
Sasa Pueblo Pleasant and instructive reading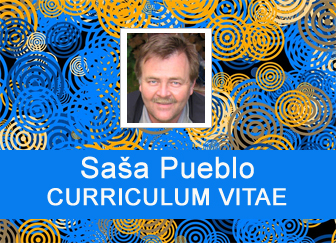 Read Curriculum VitaeClose Curriculum Vitae
I was born on 4th of January 1960 in Slovakia, Europe.
When I was 5 years old I fought for life several months and my grandmother who was herbalist and healer was helping me. She saved my life.
I did not attend the school very often because I still had problems with lungs.
But protestant pastor from neighborhood gave me basic education.
My grandmother loved going to the church but I better loved Indian figures.
My grandmother liked company of weirdos and homeless people. She loved to take care about them and I was there.
I have always loved to grow plants, picked up herbs and I was environmental activist.
I have decided to become polymath, educated in all natural, technical and spiritual sciences.  I still continue in this trend of highly and integrally educated personality up to this day.
Especially, I dedicate to all disciplines within medicine and I have different approaches to study them. I have decided to begin the path as healer and therapist.
I used to pick up herbs, mushrooms, leafs and yields from trees and bushes. I made homeopathic, herbal teas, different types of homemade herbal creams and tinctures.
Nowadays I practice distance healing without the presence of treated person.
I also practice special exercises called basic physiological exercises and it is training of special movements for persons in higher age. I manage the group of people in age over 60 who regularly train such exercises.
I care about issue of sleeping, hypnosis, autohypnosis and suggestions applied in distance Reiki without presence of the patient.
I have practiced active distance healing since 2013 and in this area I take care about 100-120 people who are under my long lasting care.
I also actively practice SRT system and I help related community of enthusiasts for SRT therapies.
I have created system of clairvoyance performances in the area of health, psychology and relationships. I execute such performances by clairvoyance techniques on distance without the person who is treated.  I use clairvoyance techniques to perform medical, psychological and psychiatric tests. I have connected such practices with medical laboratory values.
I am also interested in mysticism applied into religious systems. I have strong interest in everything what could be built during the life and what could be transformed into the world of dead memories. This is the issue of the Holy Sepulchre.
My specialty is interest in building artificial intelligence in robotics. I focus on building bio intelligence in human body and especially in the cerebellum, linked to the Kabbalah.
I am ready to exchange experience and knowledge. I communicate in English language.
Contact: sasapueblo@meditacia.sk. I will answer quickly and especially to every email.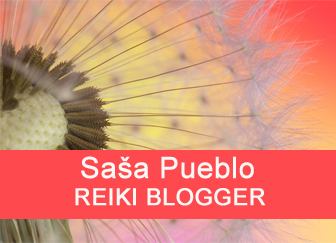 Read Reiki BloggerClose Reiki Blogger
Sasa Pueblo
REIKI BLOGGER
I have been working in spiritual sphere over 20 years. I have realized research in different areas of spirituality over whole world. I am objectively engaged to spirituality and esoterism. I went through spiritual world by clairvoyance techniques and many videos helped me to go through different forms of spiritual meditations from prehistory to nowadays forms of meditation. In year 2014 I decided to implement practical esoterism and spirituality on Reiki platform. I had feeling and logically emerged that this will be good thing. I wanted to publish my articles in English language. Circumstances helped me that one girl with excellent English knowledge came meditate to me. My desire was to get my articles translated by the person who actively meditate. And it has become small miracle and we have translation which is a great thing.
We gradually test individual Reiki systems and we make a record of them.
The record is processed, translated to English and posted on this site. I hope that our articles will bring you joy and new insights.
Here are my main home pages in Slovak language:
https://meditacia.sk/
https://forumzdravie.sk/onlinesasapueblo/
I encourage you to use: https://translate.google.com/m/translate for translation.
Following are English translations of my articles:
https://apoort.net/meditation/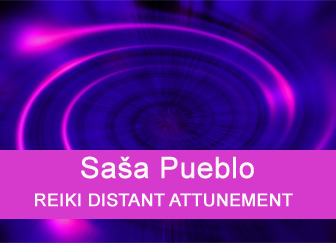 Read Reiki Distant AttunementClose Reiki Distant Attunement
Sasa Pueblo
REIKI DISTANT ATTUNEMENT
I also do Reiki attunement and consecration to all degrees. I do attunement to different kinds of Reiki. I specialize mainly in distant Reiki attunements and their gradation. Distant consecrations require testing and verification. By testing I examine the quality of distant attunement. It is good to repeat distant attunements several times and so achieve stronger Reiki stabilization.
I do Reiki attunement which is free of charge. It is good to already have basic Reiki consecration classically in the presence of consecrated person and the initiator. Then my specialized Reiki attunement is more effective.
As I have studied and trained the history of Reiki, I know how to return to original attunement of disappeared Tiandai Reiki school.
I can test you whether your Reiki attunement has been done correctly and I am able suitably adjust it for you.
You can email me via: sasapueblo@meditacia.sk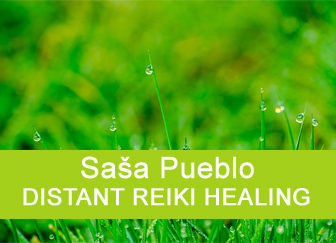 Read Distant Reiki HealingClose Distant Reiki Healing
Sasa Pueblo
DISTANT REIKI HEALING
To make full use of Reiki in my practice, I have adopted Reiki treatment to my healing services.
In my case, I go through distant Reiki treatment without the presence of the person being treated.
It is a demanding and little refined technique. And so there is a lot of space for testing and linking classic healing systems and Reiki distant healing. I have already reached respectable level. I provide free of charge distant treatment and feel free to contact me via email: sasapueblo@meditacia.sk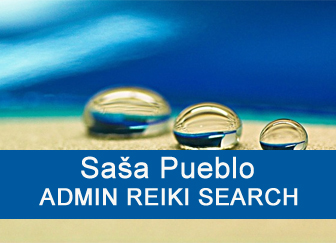 Read Admin Reiki SearchClose Admin Reiki Search
Sasa Pueblo
ADMIN REIKI SEARCH
My nickname is SASA PUEBLO and I am administrator of Reiki Systems of the World. I'm trying to have good overview of Reiki around the world. First of all, I collect Reiki search engines then individual types of Reiki over the world. It is good to have knowledge what happens in the world of Reiki who is involved and what people do in this area.
Web Pages with Reiki contents are collected for the reason that we examine enthusiasts who do Reiki, why they do Reiki and how they do Reiki. At the same time, we also examine unique characteristics of representatives of each Reiki school by clairvoyance techniques. This is research to improve Reiki overall.
We will not be personal, but we will publish clairvoyance research for the benefit of all Reiki enthusiasts.
We also will create collections of Reiki music videos, symbols and forms of healing for you. You have a lot to look forward to. We are here to support Reiki.
If you want to support us, to give us any idea and some web address, then please contact me on my mail.