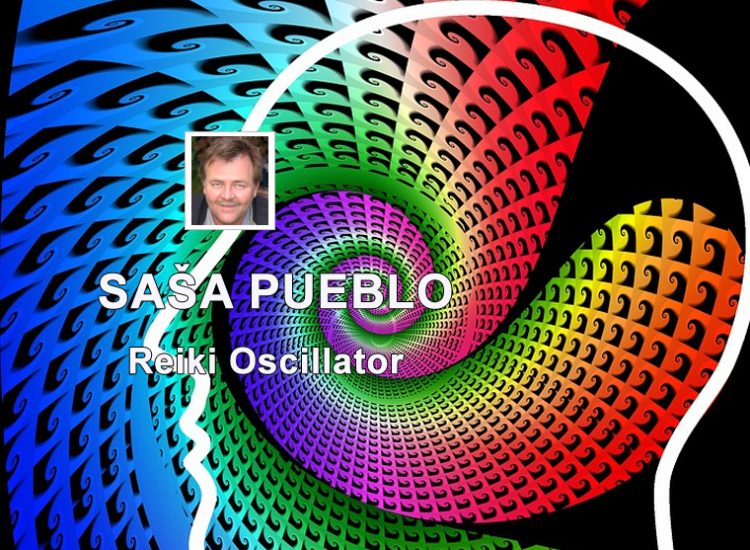 Reiki Oscillator

We know from the scientific environmnet that our body and everything in it oscillates, vibrates and resonates at different levels. If I will move with hands fast as if they were fly wings I visually identify certain oscillating movement. Eyelashes on eyes oscillate. Vocal cords produce sounds and I perceive sounds vibrations through vocal cords. I perceive flashing light on christmas tree by eyes. I sit on the washing maschine and I perceive its vibrations. I listen music and ear drums record sound in the form of tones.
This is the level of vibration, oscillation and resonation captured by conventional human senses. But when stretching out fingers in front of yourself and if you are young and healthy person, you are not able to perceive any vibrations. But if we got enough shots from sensitive camera, we would find that we are unable to perceive the oscillation of own hands. And that's a fact. But when you take into hands the pendulum that tiny little weight bounds with a string then you will be able indirectly perceive the vibration of own hand nerves which are imperceptible by classical sense. And you can start practicing invisible muscle oscillation.
Tactile sonar in human as in snakes
We have to go for help to the snake which have unique ability to perceive resonances of Earth's surface on a wide territory by body surface. We are talking about the ability of the snake to capture certain vibration, for example, a person walking in the vicinity. Esotericist is able to activate such ability from prehistory development. The training goes from ear lobes to entire skin surface of the human being. The awakening of forgotten ability to use eardrums in which the endless repetition will form a type of resonation. And something like a sonar was increased in skin. Such skin sonar is looking for other sources of vibrations and resonances.
Muscle oscillation and method of pendulum
You take into your hands pendulum (twine or chain with the weight on lower end) and so you transmit gentle vibration of fingers that can not be visible to your eye. When you put in front of yourself water then pendulum in hand must slightly oscillate. Of course, it´s about the response of your muscle to food.
Dowsing oscillator and finding something by frequencies
Take to your two hands wood or metal wand in the shape of the font V. Then you activate energies and their creation in bones. You connect remotely in shamanic consciousness on living dowsers. Shamanic consciousness does not distinguish between you and dowser. It's also as if you were with dowser identical twins or conjoined siamese twins. And gradually, for example, you save pieces of iron into the ground and find out how you react on hands and in the brain. Then you bury another metal, for example a piece of silver and how you will respond with a wand.
Remote power generation with elements of electromagnetic oscillations
Through Reiki channel which is based on opening bone neurons and nerves (we can talk about bone brain), learn in shamanic consciousness or in the mind of identical twins or as Siamese twins remotely connect to persons working with the oscillator. You can also remotely connect to persons working with the oscillator in the state near death experience. Persons working with sonar. Persons working with laser. Persons working in cern and tokamak. Persons correcting electrical appliances. People who excessively use psychowalkman. Persons working in a magnetic environment. Persons working with X-ray. Persons working with CT and similar equipment. Persons working with the equipment Diacom. People working near the transmitter. Persons working in electrotherapy. Persons playing on different musical instruments, glass harmony. Those working with infrasound (infrasound and seismic waves below 16 or 20 Hz.) Those working with ultrasound (ultrasound vibration above 20 kHz).
There are other options of linking on living persons. The advantage is the supply of bioenergy which also strongly oscillate due to long and intensive exposure in the environment which oscillates and vibrates.
Animals as a source of naturally resonating bioenergy
In appropriate tune you connect to living animals and you are able to supply yourself cells which have mitochondria with bioenergy from living animals such as bats, dolphins, orca whale, electric raja, electric eel or possibly from feather of living birds.
Animals as a source of naturally resonating bioenergy
Our body naturally produces some kinds of vibrating pulses and mainly in body muscles. But fingers on hands could also oscillate. You can also resonate vocal cords in the throat permanently even if breathe. Membrane lung cells (alveoli) could also resonates. Peritoneal membrane and meninges could also resonate. The heart and the brain needs continuous pulses in order to operate intensively. On eardrums raises some vibration to better hearing and perception of inside. Chemicals must have an electrical charge with pulsations. During aging, oscillation and vibration inside cells die down and thus their mutual communication.
Oscillators
The oscillator is an electronic circuit that generates periodic, oscillating electronic signal, often sinusoidal or rectangular.
https://en.wikipedia.org/wiki/Category:Oscillators
Crystal oscillator
Crystal oscillator is an electronic oscillator circuit that uses mechanical resonance of a vibrating crystal of piezoelectric material to create an electrical signal with a precise frequency.
https://en.wikipedia.org/wiki/Crystal_oscillator
Vibration – oscillation
Vibration or oscillation movement of physical system in which the deflection system always returns to equilibrium position. One change within the oscillation is called the vibration. It is oscillation portion in which fixed point passes all positions and afterward returns to the point where it came out. This means shift from one extreme position to the other what is sometimes called swing.
https://en.wikipedia.org/wiki/Oscillation
Georges Lakhovsky and frequency of planet Earth
Georges Lakhovsky was a Russian engineer, scientist, writer and inventor, invented Multiple Wave Oscillator and in his books and articles he tried to demonstrate that living cells emit and receive electromagnetic radiation to own high frequencies.
https://en.wikipedia.org/wiki/Georges_Lakhovsky
Multiple Wave Oscillator – Altered States
Multiple Wave Oscillator known by the acronym MWO is a device developed by Russian engineer and inventor Georges Lakhovsky. Lakhovsky found that all living cells (plants, humans, bacteria, parasites, etc.) have attributes that are normally associated with the oscillating electric circuit. These cell attributes include resistance, capacitance and inductance.
http://altered-states.net/index2.php?/lmwo/lmwo.htm
https://www.youtube.com/watch?v=vza_mk1M_7A
https://www.youtube.com/watch?v=rRttn7xb0y8
https://www.youtube.com/watch?v=BkpryjXYtZg
https://www.youtube.com/watch?v=1e5lqyeCRjk
Web page dedicated to oscillators and other devices
http://www.rt17.hr/multiple-wave-oscillator-functional-replica/
http://www.rt17.hr/
VIDEOS WAVE OSCILLATOR
https://www.youtube.com/watch?v=X4XxUW_Yfv8
https://www.youtube.com/watch?v=KBlMFg_Mxno
https://www.youtube.com/watch?v=spxUPUenk4Q
https://www.youtube.com/watch?v=mYVWcol_lGw
https://www.youtube.com/watch?v=imuhlKWqWx8
https://www.youtube.com/watch?v=zeOutw-giME
https://www.youtube.com/watch?v=I_dOpP5cU50
https://www.youtube.com/watch?v=pvH_EifvytE
https://www.youtube.com/watch?v=ZU4rQUxHjYE
https://www.youtube.com/watch?v=mYVWcol_lGw
https://www.youtube.com/watch?v=LAueb8yFT5U
https://www.youtube.com/watch?v=y5k27FINuCg
https://www.youtube.com/watch?v=yv6op-7UVPg
https://www.youtube.com/watch?v=OceOi5vKmds
https://www.youtube.com/watch?v=xm2T12i_J_o
https://www.youtube.com/watch?v=sUwRib7Xbm8
https://www.youtube.com/watch?v=vza_mk1M_7A
https://www.youtube.com/watch?v=yRFTJ1mndS0
https://www.youtube.com/watch?v=KIeAByURJg8
https://www.youtube.com/watch?v=hOCPhYTnHx8
https://www.youtube.com/watch?v=iZLQqtz46KA
https://www.youtube.com/watch?v=iuVHLnP6K1c
https://www.youtube.com/watch?v=VLqzLtWkoXo
https://www.youtube.com/watch?v=cNyWH9X5_a0
https://www.youtube.com/watch?v=ACHxmuRLU4M
https://www.youtube.com/watch?v=TPIQzFMaX3s
https://www.youtube.com/watch?v=Vwh9LDGNlQA
HELLO
Sasa Pueblo Pleasant and instructive reading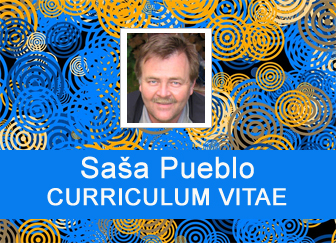 Read Curriculum VitaeClose Curriculum Vitae
I was born on 4th of January 1960 in Slovakia, Europe.
When I was 5 years old I fought for life several months and my grandmother who was herbalist and healer was helping me. She saved my life.
I did not attend the school very often because I still had problems with lungs.
But protestant pastor from neighborhood gave me basic education.
My grandmother loved going to the church but I better loved Indian figures.
My grandmother liked company of weirdos and homeless people. She loved to take care about them and I was there.
I have always loved to grow plants, picked up herbs and I was environmental activist.
I have decided to become polymath, educated in all natural, technical and spiritual sciences.  I still continue in this trend of highly and integrally educated personality up to this day.
Especially, I dedicate to all disciplines within medicine and I have different approaches to study them. I have decided to begin the path as healer and therapist.
I used to pick up herbs, mushrooms, leafs and yields from trees and bushes. I made homeopathic, herbal teas, different types of homemade herbal creams and tinctures.
Nowadays I practice distance healing without the presence of treated person.
I also practice special exercises called basic physiological exercises and it is training of special movements for persons in higher age. I manage the group of people in age over 60 who regularly train such exercises.
I care about issue of sleeping, hypnosis, autohypnosis and suggestions applied in distance Reiki without presence of the patient.
I have practiced active distance healing since 2013 and in this area I take care about 100-120 people who are under my long lasting care.
I also actively practice SRT system and I help related community of enthusiasts for SRT therapies.
I have created system of clairvoyance performances in the area of health, psychology and relationships. I execute such performances by clairvoyance techniques on distance without the person who is treated.  I use clairvoyance techniques to perform medical, psychological and psychiatric tests. I have connected such practices with medical laboratory values.
I am also interested in mysticism applied into religious systems. I have strong interest in everything what could be built during the life and what could be transformed into the world of dead memories. This is the issue of the Holy Sepulchre.
My specialty is interest in building artificial intelligence in robotics. I focus on building bio intelligence in human body and especially in the cerebellum, linked to the Kabbalah.
I am ready to exchange experience and knowledge. I communicate in English language.
Contact: sasapueblo@meditacia.sk. I will answer quickly and especially to every email.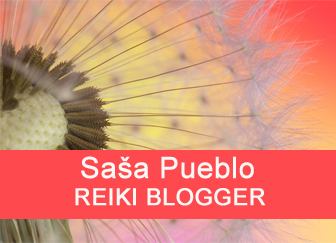 Read Reiki BloggerClose Reiki Blogger
Sasa Pueblo
REIKI BLOGGER
I have been working in spiritual sphere over 20 years. I have realized research in different areas of spirituality over whole world. I am objectively engaged to spirituality and esoterism. I went through spiritual world by clairvoyance techniques and many videos helped me to go through different forms of spiritual meditations from prehistory to nowadays forms of meditation. In year 2014 I decided to implement practical esoterism and spirituality on Reiki platform. I had feeling and logically emerged that this will be good thing. I wanted to publish my articles in English language. Circumstances helped me that one girl with excellent English knowledge came meditate to me. My desire was to get my articles translated by the person who actively meditate. And it has become small miracle and we have translation which is a great thing.
We gradually test individual Reiki systems and we make a record of them.
The record is processed, translated to English and posted on this site. I hope that our articles will bring you joy and new insights.
Here are my main home pages in Slovak language:
https://meditacia.sk/
https://forumzdravie.sk/onlinesasapueblo/
I encourage you to use: https://translate.google.com/m/translate for translation.
Following are English translations of my articles:
https://apoort.net/meditation/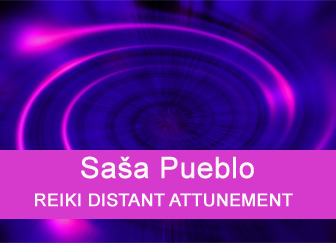 Read Reiki Distant AttunementClose Reiki Distant Attunement
Sasa Pueblo
REIKI DISTANT ATTUNEMENT
I also do Reiki attunement and consecration to all degrees. I do attunement to different kinds of Reiki. I specialize mainly in distant Reiki attunements and their gradation. Distant consecrations require testing and verification. By testing I examine the quality of distant attunement. It is good to repeat distant attunements several times and so achieve stronger Reiki stabilization.
I do Reiki attunement which is free of charge. It is good to already have basic Reiki consecration classically in the presence of consecrated person and the initiator. Then my specialized Reiki attunement is more effective.
As I have studied and trained the history of Reiki, I know how to return to original attunement of disappeared Tiandai Reiki school.
I can test you whether your Reiki attunement has been done correctly and I am able suitably adjust it for you.
You can email me via: sasapueblo@meditacia.sk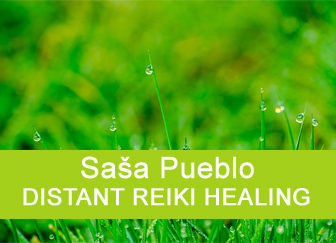 Read Distant Reiki HealingClose Distant Reiki Healing
Sasa Pueblo
DISTANT REIKI HEALING
To make full use of Reiki in my practice, I have adopted Reiki treatment to my healing services.
In my case, I go through distant Reiki treatment without the presence of the person being treated.
It is a demanding and little refined technique. And so there is a lot of space for testing and linking classic healing systems and Reiki distant healing. I have already reached respectable level. I provide free of charge distant treatment and feel free to contact me via email: sasapueblo@meditacia.sk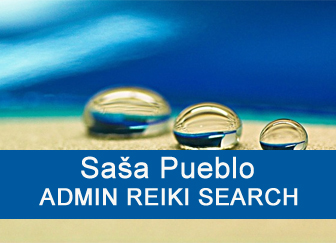 Read Admin Reiki SearchClose Admin Reiki Search
Sasa Pueblo
ADMIN REIKI SEARCH
My nickname is SASA PUEBLO and I am administrator of Reiki Systems of the World. I'm trying to have good overview of Reiki around the world. First of all, I collect Reiki search engines then individual types of Reiki over the world. It is good to have knowledge what happens in the world of Reiki who is involved and what people do in this area.
Web Pages with Reiki contents are collected for the reason that we examine enthusiasts who do Reiki, why they do Reiki and how they do Reiki. At the same time, we also examine unique characteristics of representatives of each Reiki school by clairvoyance techniques. This is research to improve Reiki overall.
We will not be personal, but we will publish clairvoyance research for the benefit of all Reiki enthusiasts.
We also will create collections of Reiki music videos, symbols and forms of healing for you. You have a lot to look forward to. We are here to support Reiki.
If you want to support us, to give us any idea and some web address, then please contact me on my mail.