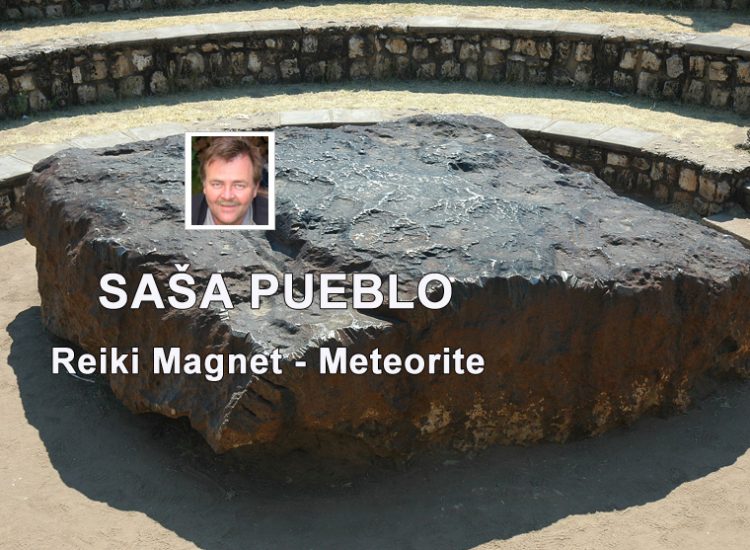 Reiki Magnet – Meteorite

Reiki meteorite is the platform for esoteric, spiritual and religious practise. Its base are meteorites and become an autistic personality obsessed by meteorites of all kinds.
Reiki meteorite is taken over from japanesse tradition which is represented by Mikao Usui, Chujiro Hayashi and Hawayo Takata. The base is what remains after Mikao Usui and it is Reiki sign which is over his burrial place. Esotericists are able to perceive this object, copy it and take over it for themselves and other Reiki persons. Consecration directly from the burrial place is a unique achievement.
The character which remains over the burrial place of japanesse Reiki person Hawayo Takata is copied. Takata cosecrated 22 Reiki persons and those consecrated others. Reiki character is taken over in Reiki consecration and this Reiki character may have been modified. Reiki person should always copy the sign of Hawayo Takata from her burrial place which includes mainly healing pictures and healing signs and medicinal treatments, but they don´t often do that.
We could change the content of Reiki symbol taken from Takata. Inside this symbol we want images of navel, placenta, umbilical cord, pictures of pregnant mother, images of 70 000 energetic structures which are in the navel, prehistoric dwarfed structures that includes a grid system in the skin, trilobite, neural pathways in the skin, fat cells and skin alone. This includes entrance into the navel where human life starts. We plan to add there human longliving, high level of intelect, good fortune, sanity and interest about afterlife.
Reiki characters over the burrial place Mikao Usui and Chujiro Hayashi could not be changed, their content is fixed and this is also benefit. Reiki characters of those two individuals are created by consecration from autistic monk who works only with meteorites. Mikao Usui had inside of himself one more unique thing and that vestigial structures of his brother and those vestigial structures were very alive. Those structures overgrown in his body. Of course do not forget about meteoric signs over samurai graves. They are perceptible for persons who have already survived early stages of the clinical death, so they are like spiritual sensibils able to penetrate to samurai grave and copy the object over the grave.
We hit the uniqueness here and that is vestigial structures in the human body or their base in the form of stem cells which are inactive and could be activated by meditation. This is unique potential which has to be activate inside the human by concentration and meditation. You can have any Reiki consecration, either over the head or in the navel, but unless you don´t start to open vestigial structures by meditation, you only pretend extraordinary abilities. If you open such structures, you open the gate to extraordinary abilities and Reiki magnet is tool to open them. And did you know that persons who are naturally longliving gain this longevity by active vestigial structures in the body that become replacement of normal human organs. And so we have here two strong motivations to open those structures – become long-lived and open extraordinary abilities that lead to strong magnetism (keep objects on the own body, ability to levitate objects). Very good combination for Reiki person.
http://en.wikipedia.org/wiki/Vestigiality
http://en.wikipedia.org/wiki/Robert_Wiedersheim
http://en.wikipedia.org/wiki/Human_vestigiality
http://en.wikipedia.org/wiki/Noncoding_DNA
http://en.wikipedia.org/wiki/Atavism
We continue in Reiki meteorite and now we focus on meteorites which act as magnets able to draw on their own surface metal objects. Some meteorites have inside magnetism. We choose two types of personalities and such who are able to hold metal objects on own body and such who are able to produce kind of ultrasound and and levitate small objects. You can say to yourself how this is possible that they are able to do such performances. Medical and scientific investigation, in principle, did not come upon the nature of these extraordinary abilities. So we started to examine such persons intuitively by oracular techniques on the distance. Later we started to perceive vestigiality in their bodies and extraordinary amounts of little bio power plants – mitochondrias. They are micro oranelles which change chemicals to something as one-way electric current. More mitochondria in the body cells, the stronger low electric current. And here is whole secret why somebody produce in the body abnormal amounts of bio low electric current and somebody not enough. Of course, a person who has normal levels of these organelles can reach their activation by meditation and concetration. And optionally through Reiki opens vestigial structures – vestigiality likely to contain extraordinary amounts of mitochondria. People who creates enough bioenergy, also creates magnetism, but also other phenomena as paramagnetism. Someone even in their elements open magnetism at the atomic level and this is even more powerful than ordinary magnetism.
Swiss physician, grandfather of Hypnosis Franz Anton Mesmer had during the life huge amount of mitochondria and vestigial structures – vestigiality. He was devoted to the treatment of conventional magnets, he also received a special Indian magnet made of meteorite magnetite, endless threshing hammers in such meteorites naturally increase their magnetism. And so connection of magnets and mitochondrias of this man bring him some benefits. He also added hypnosis based on own magnetism. He used magnetism that can put a person into hypnosis. Consecration is about to copy objects of such individuals over their tomb place to store such copies in aura overhead. Subsequently Reiki person use them to operate in own mitochondria which are conneted together by bioenergy and begin to work simultaneously and together and now there is bio and powerful magnetism.And this is the beginning of the creation of extraordinary abilities.
Mitochondrias in cells and their common coordination, bio electric current a lot of mitochondrias, mitochondria as chemical factory for production unique chemicals, Kirlian photography.
https://en.wikipedia.org/wiki/Mitochondrion
Hypnosis – Magnetic man Franz Anton Mesmer
Swiss doctor, forefather of hypnosis, animal magnetism, mitochndrias in cells, evolutionary medicine and vestigiality, prehistoric structures in the human body, in the body of the human embryo and animal embryo. Extraordinary paranormal and psychokinetic abilities bound with vestigiality (prehistoric organs and structures in nowaday human)
https://en.wikipedia.org/wiki/Franz_Mesmer
Magnetic man – Eduard Levko
Magnetism or sticky skin? Former chef is able to keep the hammer on the body. In terms of science, these people are unique only by having slightly more adhesive and more elastic skin.
https://translate.google.com/translate?sl=sk&tl=en&js=y&prev=_t&hl=en&ie=UTF-8&u=http%3A%2F%2Fwww.pluska.sk%2Fplus-7-dni%2Fludia%2Fmagnetizmus-alebo-lepkava-koza-byvaly-kuchar-udrzi-tele-kladivo.html&edit-text=
Magnetic man – Karol Ostertag
Magnetic Man Ostertag had a torso, arms and body with characteristics of the magnet, he could stick on yourself metal saw, spoons, ceramic tile, school chalk, charcoal, banana, soap, sausage, comb, toothbrush.
https://translate.google.com/translate?sl=sk&tl=en&js=y&prev=_t&hl=en&ie=UTF-8&u=http%3A%2F%2Fspravy.pravda.sk%2Fregiony%2Fclanok%2F208297-magnetickeho-muza-ostertaga-povolali-nahor%2F&edit-text=
Magnetic man – Liew Thow lin
Liew Thow Lin from Malaysia is know as Magnet Man, because he is able to keep metal objects in weight 2 kg, total up to 36 kg on the body but not as a result of any source of magnetism. Scientists from Malaysia University of Technology found that his skin has a very high level of friction – suction effect.
https://en.wikipedia.org/wiki/Liew_Thow_Lin
http://abilityindex.blogspot.sk/2015/05/magnet-man.html
https://www.youtube.com/watch?v=x3iXepqp3IY
Magnetic man – Miroslav Magola
Miroslaw Magola – Magnetic Man can pick up objects from various materials vertically from the ground and move them horizontally, vertically or in a circle.
https://de.wikipedia.org/wiki/Miroslaw_Magola
http://www.magola.com/en/index.php
http://www.magneticman.com/
http://www.magneticman.org/
https://www.youtube.com/user/mmagola
https://www.youtube.com/watch?v=8VbkGVuVX5Y
Magnetic man – Cabral Agnet man
He realised that he has got magnetism talent when he put on his body spoons and forks. Cabral said that he can not catch metal handles while is cold weather.
https://www.youtube.com/watch?v=RZPLMXH9kFg&index=4&list=PLb_3pyRV9K3vpsFI8LK7qj78pofNg3Q8b
Psychokinesis man – Man from Bangkok – ultrasound
See how a crippled man from Bangkok uses his telekinetic movement of objects from his body and mind.
https://www.youtube.com/watch?v=HSAHnQ07NCg&list=PLb_3pyRV9K3vpsFI8LK7qj78pofNg3Q8b&index=73
Psychokinesis woman – Nina Kulagina – ultrasound
Nina Kulagina – moving small objects such as a piece of sugar or a matchbox, turning arrow in the compass, touch the hand on the shoulder of another person can cause severe burns, change in acidity (pH) of water.
https://ru.wikipedia.org/wiki/%D0%9A%D1%83%D0%BB%D0%B0%D0%B3%D0%B8%D0%BD%D0%B0,_%D0%9D%D0%B8%D0%BD%D0%B5%D0%BB%D1%8C_%D0%A1%D0%B5%D1%80%D0%B3%D0%B5%D0%B5%D0%B2%D0%BD%D0%B0
https://cs.wikipedia.org/wiki/Ultrazvuk
https://en.wikipedia.org/wiki/Ultrasound
HELLO
Sasa Pueblo Pleasant and instructive reading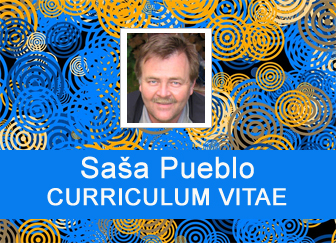 Read Curriculum VitaeClose Curriculum Vitae
I was born on 4th of January 1960 in Slovakia, Europe.
When I was 5 years old I fought for life several months and my grandmother who was herbalist and healer was helping me. She saved my life.
I did not attend the school very often because I still had problems with lungs.
But protestant pastor from neighborhood gave me basic education.
My grandmother loved going to the church but I better loved Indian figures.
My grandmother liked company of weirdos and homeless people. She loved to take care about them and I was there.
I have always loved to grow plants, picked up herbs and I was environmental activist.
I have decided to become polymath, educated in all natural, technical and spiritual sciences.  I still continue in this trend of highly and integrally educated personality up to this day.
Especially, I dedicate to all disciplines within medicine and I have different approaches to study them. I have decided to begin the path as healer and therapist.
I used to pick up herbs, mushrooms, leafs and yields from trees and bushes. I made homeopathic, herbal teas, different types of homemade herbal creams and tinctures.
Nowadays I practice distance healing without the presence of treated person.
I also practice special exercises called basic physiological exercises and it is training of special movements for persons in higher age. I manage the group of people in age over 60 who regularly train such exercises.
I care about issue of sleeping, hypnosis, autohypnosis and suggestions applied in distance Reiki without presence of the patient.
I have practiced active distance healing since 2013 and in this area I take care about 100-120 people who are under my long lasting care.
I also actively practice SRT system and I help related community of enthusiasts for SRT therapies.
I have created system of clairvoyance performances in the area of health, psychology and relationships. I execute such performances by clairvoyance techniques on distance without the person who is treated.  I use clairvoyance techniques to perform medical, psychological and psychiatric tests. I have connected such practices with medical laboratory values.
I am also interested in mysticism applied into religious systems. I have strong interest in everything what could be built during the life and what could be transformed into the world of dead memories. This is the issue of the Holy Sepulchre.
My specialty is interest in building artificial intelligence in robotics. I focus on building bio intelligence in human body and especially in the cerebellum, linked to the Kabbalah.
I am ready to exchange experience and knowledge. I communicate in English language.
Contact: sasapueblo@meditacia.sk. I will answer quickly and especially to every email.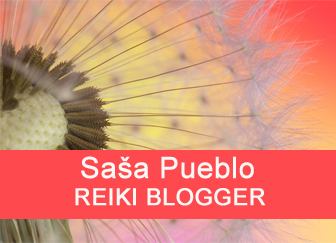 Read Reiki BloggerClose Reiki Blogger
Sasa Pueblo
REIKI BLOGGER
I have been working in spiritual sphere over 20 years. I have realized research in different areas of spirituality over whole world. I am objectively engaged to spirituality and esoterism. I went through spiritual world by clairvoyance techniques and many videos helped me to go through different forms of spiritual meditations from prehistory to nowadays forms of meditation. In year 2014 I decided to implement practical esoterism and spirituality on Reiki platform. I had feeling and logically emerged that this will be good thing. I wanted to publish my articles in English language. Circumstances helped me that one girl with excellent English knowledge came meditate to me. My desire was to get my articles translated by the person who actively meditate. And it has become small miracle and we have translation which is a great thing.
We gradually test individual Reiki systems and we make a record of them.
The record is processed, translated to English and posted on this site. I hope that our articles will bring you joy and new insights.
Here are my main home pages in Slovak language:
https://meditacia.sk/
https://forumzdravie.sk/onlinesasapueblo/
I encourage you to use: https://translate.google.com/m/translate for translation.
Following are English translations of my articles:
https://apoort.net/meditation/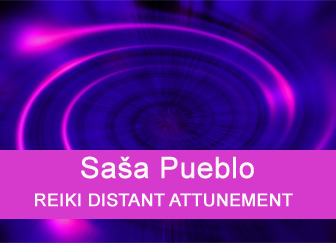 Read Reiki Distant AttunementClose Reiki Distant Attunement
Sasa Pueblo
REIKI DISTANT ATTUNEMENT
I also do Reiki attunement and consecration to all degrees. I do attunement to different kinds of Reiki. I specialize mainly in distant Reiki attunements and their gradation. Distant consecrations require testing and verification. By testing I examine the quality of distant attunement. It is good to repeat distant attunements several times and so achieve stronger Reiki stabilization.
I do Reiki attunement which is free of charge. It is good to already have basic Reiki consecration classically in the presence of consecrated person and the initiator. Then my specialized Reiki attunement is more effective.
As I have studied and trained the history of Reiki, I know how to return to original attunement of disappeared Tiandai Reiki school.
I can test you whether your Reiki attunement has been done correctly and I am able suitably adjust it for you.
You can email me via: sasapueblo@meditacia.sk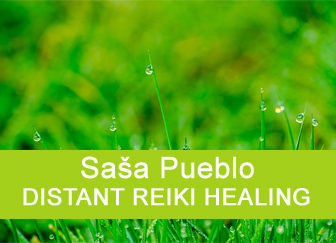 Read Distant Reiki HealingClose Distant Reiki Healing
Sasa Pueblo
DISTANT REIKI HEALING
To make full use of Reiki in my practice, I have adopted Reiki treatment to my healing services.
In my case, I go through distant Reiki treatment without the presence of the person being treated.
It is a demanding and little refined technique. And so there is a lot of space for testing and linking classic healing systems and Reiki distant healing. I have already reached respectable level. I provide free of charge distant treatment and feel free to contact me via email: sasapueblo@meditacia.sk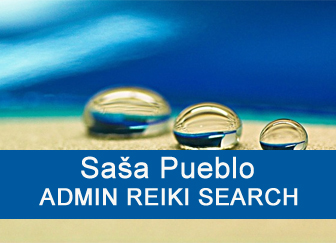 Read Admin Reiki SearchClose Admin Reiki Search
Sasa Pueblo
ADMIN REIKI SEARCH
My nickname is SASA PUEBLO and I am administrator of Reiki Systems of the World. I'm trying to have good overview of Reiki around the world. First of all, I collect Reiki search engines then individual types of Reiki over the world. It is good to have knowledge what happens in the world of Reiki who is involved and what people do in this area.
Web Pages with Reiki contents are collected for the reason that we examine enthusiasts who do Reiki, why they do Reiki and how they do Reiki. At the same time, we also examine unique characteristics of representatives of each Reiki school by clairvoyance techniques. This is research to improve Reiki overall.
We will not be personal, but we will publish clairvoyance research for the benefit of all Reiki enthusiasts.
We also will create collections of Reiki music videos, symbols and forms of healing for you. You have a lot to look forward to. We are here to support Reiki.
If you want to support us, to give us any idea and some web address, then please contact me on my mail.