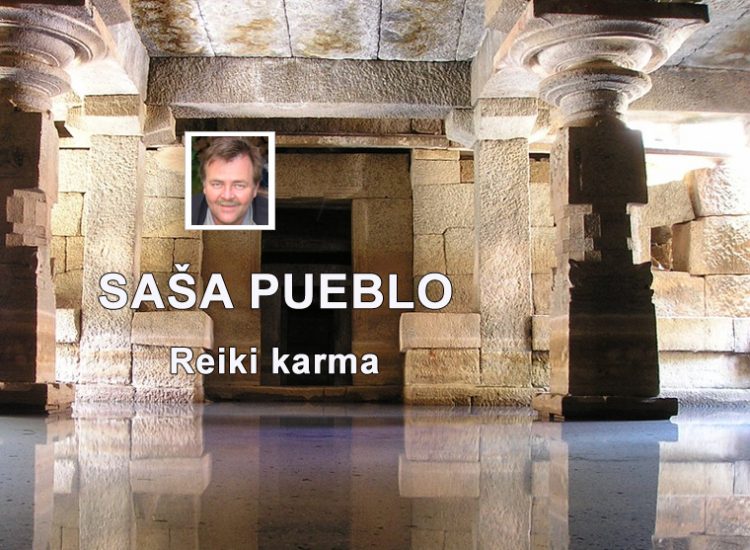 Reiki Karma

I don´t want to be human
I have decided during my life when I was 33 years old. And I decided to change myself to totally unknown. So to remake and remodel the most of programs in my head. I will overcome with special techniques limits of human knowledge. And I'm focusing on one goal and that is to keep as much as possible of myself in the world of dead memories. And so I went into it. And I will write about this here.
Accepting another identity – getting rid of karma
This is not a brain disorder called schizophrenia. Thus, sick way of changing the personality without the wish and the decision of such personality. This is intended and logical step where esotericist ends any deeper connection with human civilization. He wants to have other abilities in the brain than a normal person, first of all extrasensory ability and so the ability to perceive objects around himself through neurons. During 30 years esotericist creates a number of new programs and practical exercises in his brain and body and gets these programs into real practice by practical exercises. Such a person should not be called a man after such many changes.
Acceptance of spectral perception of the world
This falls into the field of the world perception. First classic divination, pendulum and tarot cards. But then study the spectrographic methods and teach the brain to perceive the world on the basis of particle fusion into the cosmos.
Change of identity and new destiny for healing
Sometimes it is not possible to cure the disease unless sick person takes new destiny. The person is neurotic and heavily linked for example to parents who died. And so strongly that in her mind finally her imaginations literally come to life in neurons and block normal functioning of the organism. And the person heals only when he/she gets rid of the past and gradually forgets who his/her parents were.
Change of identity and new destiny due to becoming a long-lived person
Only few people survive over 100 years. You are interested in 100 years of living as mobile, walking and able person. And that does not happen without changing karmic burden of life. You also have to build inside bio machine to slow down aging in all ways.
Change of identity and a new destiny focused on what will be after death
Here is a question about the meaning of life and its meaningfulness. And then something strange will come out to you. And that is said, I am only interested about what death will not take me. So, you are preparing for what will be after death already during your biological life. Even during biological life, you voluntarily go into clinical death. So you only do what is connected with possibilities of post-mortem existence. And there is a need for exchange of own programs and skills.
Change of identity and new destiny focused on abnormally genial brain
This is also about keeping own intellect until older age of about 70 years. And that requires deep change. Concentration of senses into the brain and from here to practice the communication of Siamese twins through accrete cerebellums. Then you will learn to create violent collective consciousness into another cerebellums. Obtaining the capacity of neurons and transferring memory and thinking in brains of other individuals. In order to preserve the intellect in elderly after 70 years of life, the brain needs to be transformed into a state of surrealism. And to eliminate everything logical, rational. But to this create artificial intelligence from poltrgaist processes in the spinal cord, the spiritistic states of people who often go to clinical death. A twin from the cerebrum in the back of the body, from dead person's record. And so of the imaginary umbilical cord and placenta that everybody has after her/his amputation at birth. From the angelic spheres and everything that allows us to build artificial intelligence. And to this all about artificial intelligence.
Change of identity and new destiny as distant healer in Reiki system
This mean to get onto real esoteric and healing practice through Reiki platform. It is about taking over all methods and procedures from the most important therapists and healers around the world and overcoming for example the treatment of Kaspirovsky. And not just him.
Change of identity and new destiny with abnormally widespread awareness
It is a technique of seeking a way of penetrating from human mind into the body, organs, cells, chromosomes, genes, proteins, amino acids, nucleic acids and into your body particles. The penetration into the world of dead memories 10 enhanced to minus 20 units. And the penetration of human consciousness into the cosmos at distance of 100 km accelerated to 400 km. Always look for real possibilities to penetrate through particles into such micro and macro worlds.
Identity change and new destiny as polymath
This is about decision to study all natural, social and technical sciences. And also pseudo-sciences esoteric, spiritual and religious. It's challenging change and it's going on through whole life and never ends. This is a possibility to study everything in schools or privately with the help of the Internet.
Change of identity and new destiny aimed to become theological personality
To engage in all kinds of theology and human thought and throughout life and also after death, to continually fill ideas, everything, forever, indefinitely. Create inside of yourself unique artificial intelligence which preserves our memories after death and which builds unique replacement of our intellect which will ends and disappears when all out neurons stop to work. Then mental death is necessary and give up of everything and transmit to bio artificial intelligence own neurons and bio programs. And so to commit karmic death and to accept as basis of self artificial intelligence. Artificial Intelligence has the right to act freely from the beginning and not to look at our needs. Direction of what will be and is possible after death.
Change of identity and new destiny focused on angelic intellect
Children's glands, all angelic beings and representatives of Angel Worlds. Angel Memories in the World of the Dead. Focus on timeless intellect of angels. Unique change and unconventional discovery of things, cosmos and particles somewhat differently than usual.
KARMA INDIA
Karma is derived from the Sanskrit verbal root of Kr and means to do, act, make, achieve, execute, prepare, take and so on. In Veda, karma is called the law of the cause and effect of actions.
https://en.wikipedia.org/wiki/Karma_in_Hinduism
Destiny
Destiny is both philosophical and religious concept that expresses the idea that events in human, world and cosmic life are predetermined. It is a concept based on the belief that natural substance of the being is permanent, cosmic structure.
https://en.wikipedia.org/wiki/Destiny
Conversation
Interview is a mutual conversation, talking, speech between two or more people, discussion, debate, exchange of ideas for creation of ideas or knowledge and their creation by partners.
https://cs.wikipedia.org/wiki/Konverzace
https://en.wikipedia.org/wiki/Conversation
Divination
Divination is the prognosis of future events, destiny upon request or inspiration. The divination is divided into an ecstatic divination and expert divination and random divination. The famous book is I-ching.
https://en.wikipedia.org/wiki/Divination
Divination on web page online Sasa Pueblo
http://forumzdravie.sk/onlinesasapueblo/meditacia-so-sasom-nieco-o-vestectve/
Divination on web page Cimax
https://www.cimax.sk/lieky/vestectvo
https://www.cimax.sk/lieky/liecitelia-vestice-horoskopy
Hypnosis and suggestion
Hypnosis is a method of artificially inducing hypnotic sleep, manifested by loss of self, passivity, obedience to hypnosis commands, hypnosis is sometimes used for therapeutic purposes. Hypnosis is induced either by itself (self-hypnosis) or, in most cases, induced by another person. Music has also hypnotic effects. Hypnosis is commonly used to continually re-create tones, rhythms and suggestions, aimed at relaxing and concentrating attention, perception, thinking, emotions and behaviors, both verbal and non-verbal hypnosis stimuli.
http://cs.wikipedia.org/wiki/Hypn%C3%B3za
http://en.wikipedia.org/wiki/Hypnosis
The word hypnosis on www.meditacia.sk
https://www.google.sk/search?q=hypn%C3%B3za&sitesearch=www.meditacia.sk
Hypnosis on Saša Puebla's online site
https://forumzdravie.sk/onlinesasapueblo/meditacia-so-sasom-aboridzinci-sny-hypnoza/
Hypnosis on the website Cimax
https://www.cimax.sk/lieky/hypnoza-hypnoterapia
Autohypnosis
An indispensable part of hypnotherapy is autohypnosis, which is one of necessary preconditions for its success. Simple breathing, relaxation, and visualization techniques greatly exacerbate effectiveness of suggestions created during hypnosis in subconscious.
http://en.wikipedia.org/wiki/Self-hypnosis
Suggestion
Suggestion is the trigger or process that leads to a reaction, it can also be understood as psychological process of influencing or manipulating the personality, especially his perception, thinking and judgment with suggestive emotional but also rational motives.
https://en.wikipedia.org/wiki/Suggestion
Autosuggestion
Autosuggestion is psychological technique related to the placebo effect developed by the pharmacist Emile Coué in early 20th century. It is a form of self-induced stimulus in which individuals conduct their own thoughts, feelings or behaviors.
https://en.wikipedia.org/wiki/Autosuggestion
Exorcism – karma yoga from India
These are people who have small spherical cubes in the body and can get out of the person throughout a transe his mental and traumatic events. So something like to get rid of your bad destiny that man gets during the life. They have these small spherical structures everywhere in the body.
https://www.youtube.com/watch?v=UPiMp3zT2R4
https://www.youtube.com/watch?v=PHKjAADTaG8
https://www.youtube.com/watch?v=fT3Msyclg_c
https://www.youtube.com/watch?v=gRodJ8tfgpU
https://www.youtube.com/watch?v=ACY5WznGN4M
https://www.youtube.com/watch?v=dv7Yy2LvEPs
https://www.youtube.com/watch?v=hZ-iap1e30U
Change of identity and a new destiny focused on yogic ideals
A series of different techniques and procedures to change your destiny and personality.
Depersonalization technique from surroundings and experiences
https://en.wikipedia.org/wiki/Pratyahara
Find peace inside yourself
https://en.wikipedia.org/wiki/R%C4%81ja_yoga
Realize the moment
https://en.wikipedia.org/wiki/Samadhi
Different kinds of cosmic knowledge – Indian
https://en.wikipedia.org/wiki/Jnana_yoga
VIDEOS GHOSTS EXORCISM
https://www.youtube.com/watch?v=CfMBcsaObiw
https://www.youtube.com/watch?v=FxVzYT-bnqU
https://www.youtube.com/watch?v=G5yztsRm2mY
https://www.youtube.com/watch?v=hKJYn74dUa0
https://www.youtube.com/watch?v=jtTEZBxtnmY
https://www.youtube.com/watch?v=kRvTHAjnnz4
https://www.youtube.com/watch?v=lKgkLYd-Yfc
https://www.youtube.com/watch?v=ObpIG2oo0T4
https://www.youtube.com/watch?v=OWAMhhLOEQs
https://www.youtube.com/watch?v=r3cOGM7SaIU
https://www.youtube.com/watch?v=VZQW_-ERCYw
https://www.youtube.com/watch?v=Y7AaXYXY7RQ
https://www.youtube.com/watch?v=XUZE-D67Djk
https://www.youtube.com/watch?v=1sCdmM9VJLo
https://www.youtube.com/watch?v=xaLFlffCF2o
HELLO
Sasa Pueblo Pleasant and instructive reading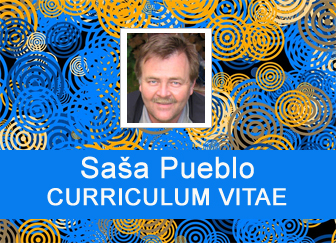 Read Curriculum VitaeClose Curriculum Vitae
I was born on 4th of January 1960 in Slovakia, Europe.
When I was 5 years old I fought for life several months and my grandmother who was herbalist and healer was helping me. She saved my life.
I did not attend the school very often because I still had problems with lungs.
But protestant pastor from neighborhood gave me basic education.
My grandmother loved going to the church but I better loved Indian figures.
My grandmother liked company of weirdos and homeless people. She loved to take care about them and I was there.
I have always loved to grow plants, picked up herbs and I was environmental activist.
I have decided to become polymath, educated in all natural, technical and spiritual sciences.  I still continue in this trend of highly and integrally educated personality up to this day.
Especially, I dedicate to all disciplines within medicine and I have different approaches to study them. I have decided to begin the path as healer and therapist.
I used to pick up herbs, mushrooms, leafs and yields from trees and bushes. I made homeopathic, herbal teas, different types of homemade herbal creams and tinctures.
Nowadays I practice distance healing without the presence of treated person.
I also practice special exercises called basic physiological exercises and it is training of special movements for persons in higher age. I manage the group of people in age over 60 who regularly train such exercises.
I care about issue of sleeping, hypnosis, autohypnosis and suggestions applied in distance Reiki without presence of the patient.
I have practiced active distance healing since 2013 and in this area I take care about 100-120 people who are under my long lasting care.
I also actively practice SRT system and I help related community of enthusiasts for SRT therapies.
I have created system of clairvoyance performances in the area of health, psychology and relationships. I execute such performances by clairvoyance techniques on distance without the person who is treated.  I use clairvoyance techniques to perform medical, psychological and psychiatric tests. I have connected such practices with medical laboratory values.
I am also interested in mysticism applied into religious systems. I have strong interest in everything what could be built during the life and what could be transformed into the world of dead memories. This is the issue of the Holy Sepulchre.
My specialty is interest in building artificial intelligence in robotics. I focus on building bio intelligence in human body and especially in the cerebellum, linked to the Kabbalah.
I am ready to exchange experience and knowledge. I communicate in English language.
Contact: sasapueblo@meditacia.sk. I will answer quickly and especially to every email.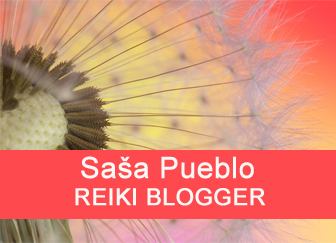 Read Reiki BloggerClose Reiki Blogger
Sasa Pueblo
REIKI BLOGGER
I have been working in spiritual sphere over 20 years. I have realized research in different areas of spirituality over whole world. I am objectively engaged to spirituality and esoterism. I went through spiritual world by clairvoyance techniques and many videos helped me to go through different forms of spiritual meditations from prehistory to nowadays forms of meditation. In year 2014 I decided to implement practical esoterism and spirituality on Reiki platform. I had feeling and logically emerged that this will be good thing. I wanted to publish my articles in English language. Circumstances helped me that one girl with excellent English knowledge came meditate to me. My desire was to get my articles translated by the person who actively meditate. And it has become small miracle and we have translation which is a great thing.
We gradually test individual Reiki systems and we make a record of them.
The record is processed, translated to English and posted on this site. I hope that our articles will bring you joy and new insights.
Here are my main home pages in Slovak language:
https://meditacia.sk/
https://forumzdravie.sk/onlinesasapueblo/
I encourage you to use: https://translate.google.com/m/translate for translation.
Following are English translations of my articles:
https://apoort.net/meditation/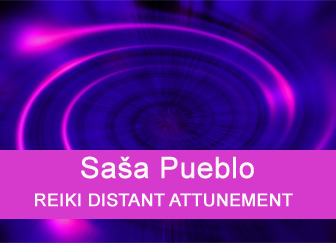 Read Reiki Distant AttunementClose Reiki Distant Attunement
Sasa Pueblo
REIKI DISTANT ATTUNEMENT
I also do Reiki attunement and consecration to all degrees. I do attunement to different kinds of Reiki. I specialize mainly in distant Reiki attunements and their gradation. Distant consecrations require testing and verification. By testing I examine the quality of distant attunement. It is good to repeat distant attunements several times and so achieve stronger Reiki stabilization.
I do Reiki attunement which is free of charge. It is good to already have basic Reiki consecration classically in the presence of consecrated person and the initiator. Then my specialized Reiki attunement is more effective.
As I have studied and trained the history of Reiki, I know how to return to original attunement of disappeared Tiandai Reiki school.
I can test you whether your Reiki attunement has been done correctly and I am able suitably adjust it for you.
You can email me via: sasapueblo@meditacia.sk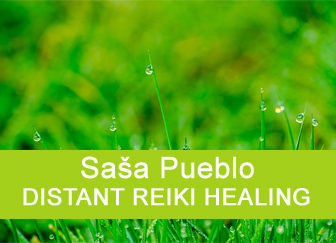 Read Distant Reiki HealingClose Distant Reiki Healing
Sasa Pueblo
DISTANT REIKI HEALING
To make full use of Reiki in my practice, I have adopted Reiki treatment to my healing services.
In my case, I go through distant Reiki treatment without the presence of the person being treated.
It is a demanding and little refined technique. And so there is a lot of space for testing and linking classic healing systems and Reiki distant healing. I have already reached respectable level. I provide free of charge distant treatment and feel free to contact me via email: sasapueblo@meditacia.sk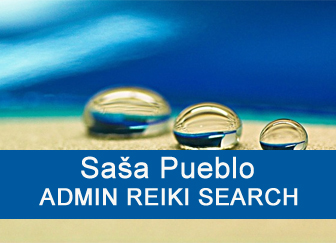 Read Admin Reiki SearchClose Admin Reiki Search
Sasa Pueblo
ADMIN REIKI SEARCH
My nickname is SASA PUEBLO and I am administrator of Reiki Systems of the World. I'm trying to have good overview of Reiki around the world. First of all, I collect Reiki search engines then individual types of Reiki over the world. It is good to have knowledge what happens in the world of Reiki who is involved and what people do in this area.
Web Pages with Reiki contents are collected for the reason that we examine enthusiasts who do Reiki, why they do Reiki and how they do Reiki. At the same time, we also examine unique characteristics of representatives of each Reiki school by clairvoyance techniques. This is research to improve Reiki overall.
We will not be personal, but we will publish clairvoyance research for the benefit of all Reiki enthusiasts.
We also will create collections of Reiki music videos, symbols and forms of healing for you. You have a lot to look forward to. We are here to support Reiki.
If you want to support us, to give us any idea and some web address, then please contact me on my mail.