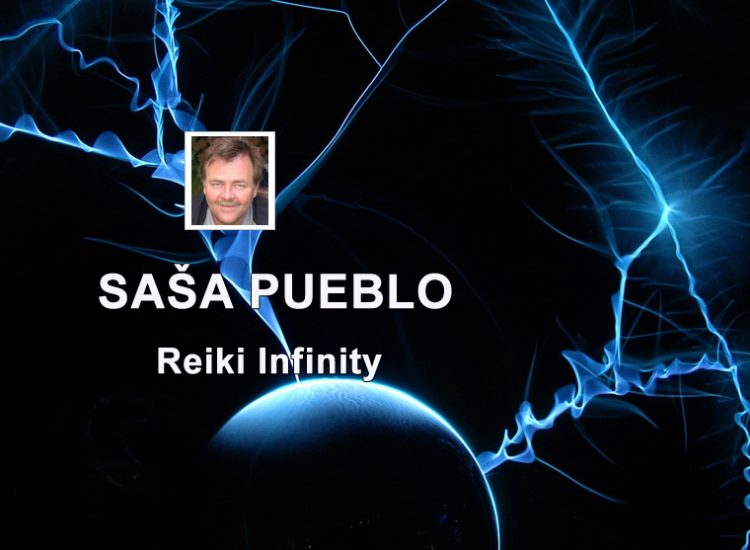 Reiki Infinity

Serious Reiki research based on testing and verification. Knowing different reiki systems.
This time we will deal with Reiki which is at the peak of Reiki energy. It is also technical energy
like a plasma lamp, lightning, electric current and to do that by rotating Reiki energy in aura on the body.
Human bioenergy is formed in humans in every cell where so-called mitochondria produce bioenergy with support of iron elements for bioenergy creation. For example, liver cells have up to 1000 mitochondria that function as small power plants and give cells bioenergy. Bioenergy is interconnected from each cell, generating the overall energy potential of the body and is lost around the body in aura. Small power plants in cells constantly have to complement this bioenergy. If the organ is sick, it produces either a lot of bioenergy or little. Sensitive person can feel this around the body of the person being diagnosed. The problem is actually that some Reikists produce a lot of bioenergy and then they like to heal others because they have too much these energies. But if they start to heal large numbers of people, their small power plant can be destroyed so they can burn cells. And so Reikist who constantly heals with his own energies, risks the damage to his body. Sasha Pueblo puts only little energy in his three hour treatment and is looking for energy in other organic objects and especially in animals.
Here is the option to heal by own energies – Reikist gives his own energies and not others, possibly Reikists create common Reiki networks and they link to each other most often using Reiki symbols. They create Reiki circle and together they give energy to sick and attuned person. Unfortunately, we also know Reikists who do not even know that someone has mounted them on the net and that they are giving their energy somewhere. Often, they turn to antireicist and he will cancel them this. And then there are really few reikists who do not give their energy but they take them mainly from animals and trees and at the same time they create temporary Reiki energetic disks above the body in the aura. They own build resistance in their skin, fat and muscle against the aura full of rotating energy discs. Thus, Reiki healer does not harm himself by inadequately increasing bioenergy in himself. Every reasonable reikist must be aware of this, recognizing the principle that Reiki must not harm any other person being treated.
I do not recommend to any Reikist to give own energies from his own cells and also not to be long time connected in any Reiki network although this practice already running in Reiki community. I recommend learning to collect energy mainly from animals and trees and build temporary Reiki networks for those objects in nature. If you treat yourself, you have these networks active, and when you stop treating, the network is deactivated and ends its activity for some time. It is a more effective and safer form of treatment for each treated or insured Reikist.
Of course, other energies, such as photons from the sun, silicon photons from the heater, fluorescent photons, flow through the Reikist and around him. Even small flashlights from plasma lamp, come to Reikist if this lamp is near him. Then there is, for example, electrotherapy and it passes through the body. It is necessary to be careful and so that you do not let plenty of electrons come into the body from the plug only the amount that would not damage the health. And most of all, you keep this energy in the aura and not in the body. You learn this remotely from people who do not have sweaty glands and the electrical current from the real source goes along the surface of their skin. It is good for you to train acupuncture points and meridian tracks for many years. The electrodes in the plug and then low current into muscles – it is not good thing and you risk chaotic pulse hearts and heart failure. And so I warn you and do not recommend doing these techniques. You are responsible for damages of this type of Reiki to yourself. Reikist can get unique particles like radon from places where it naturally occurs and radon gets into bones. Then there is the option of taking particles from the magnetic core of the Earth as magnetic and magmatic radiation. Then there is the option to connect to the current flash in the storm zone. It is extremely risky to operate over a power grid through a large electric turbine with rotating energy and even more in a turbine and similar power generators. I do not recommend to connect with cosmic energy, only magnetic forces of the Moon are interesting. In such areas you do practice at your own risk and you have been warned not to do these kinds of Reiki without many years training.
Reiki has made further progress to extremely dangerous techniques and that is Reiki infinity or Reiki into infinity or Reiki rotating into an infinite circle. Such a technique resembles an infinitely drawn Reiki character or a pendulum in hand, constantly drawing pictures and packing them with different energies. But the disk can take energy from the electric power network and that's somewhat strong and dynamic. Then it is possible to send such disc even remotely to the person being treated. Such kinds of Reiki are extremely dynamic and they are also associated with risk. It could be a problematic to taking over energy into an infinitely rotating energy object. It needs to be kept above the surface of the body and thus in the aura around the body. You should know how to create energy, rotate energy and then to stop rotating energy, deactivate and reactivate when you begin treatments and attunements. It is not appropriate to have such objects permanently next to you. Whoever starts to do this, does this on his own responsibility.
INFINITY
An important step towards such an infinite concept was the realization of the thought transition from potential to actual infinity. The potential infinite set is in imaginations understood as final concepts with the possibility obtaining additional elements as needed.
https://en.wikipedia.org/wiki/Infinity
FRACTALS
The fractal is a geometric object built by recursion. It is an irregular, fragmented geometric shape that can be divided into parts, each of which is at least approximately similar, a reduced copy of the entire geometric shape.
https://en.wikipedia.org/wiki/Fractal
ARTICLES ELECTRIC MAN
"Electric men," who withstand over 240 volts flows through their body. They are able to be an insulator, a driver, a battery and a generator, electricity does not hurt them in any way.
http://www.blesk.cz/clanek/zpravy-udalosti-zajimavosti/125831/elektricky-muz-telem-si-prohani-240-voltu.html
http://doplnek.com/content/elektricky-muz-tisice-voltu
http://www.pluska.sk/brejk/video/elektricky-muz-nom-toci-film.html
http://www.batterymanmovie.com/
VIDEOS ELECTRIC MAN
https://www.youtube.com/watch?v=GbVpyUic8bo
https://www.youtube.com/watch?v=s-zJfWL5Zlo
ELECTRIC MAN – DRY SKIN
Sweating is unpleasant. Sweat smells and wet puddles on clothes are not nice. Non of this is a problem for Serb named Biba Sturja who was born without sweat glands. In addition he has a special ability, he is perfectly immune to electric shock. Since his skin is not damp, electricity can not enter his body and simply runs across the surface. He does electrotheraphy and healing of people with muscle pain by electric shock with his bare hands. He suffered from nail bites and hair loss but he did not suffer any serious injuries.
VIDEOS BIBA STRUJA
https://www.youtube.com/watch?v=DfkRaANoxqg
https://www.youtube.com/watch?v=hMzbwc-IB0M
REIKI INFINITY WEB
Reiki Infinity – a symbol of infinity, a subject studied by philosophers, mathematicians, physicists and cosmologists.
http://www.reikiinfinitehealer.com/
https://meanings.crystalsandjewelry.com/reiki-seichim-symbols/
ENERGY TRANSPORTATION OF THROUGH THE ELECTRIC PLUG
The electric current is arranged to move the charge carriers. The equivalent physical quantity, commonly referred to as I and its unit is the ampere (A), expresses the amount of electrical charge expired per unit time of the given cross section.
https://en.wikipedia.org/wiki/Electric_power_transmission
FARADAY CAGE
Faraday's cage is an all-round cage made of electrically conductive material. The interior of the cage is protected against the effects of external electrical, electrostatic and electromagnetic fields and waves.
https://en.wikipedia.org/wiki/Faraday_cage
TEMPORARY ROTATING DISKS IN AURA – CHAKRAS
From someone who has been struck by lightning and surviving, people who have received electric shock, high voltage people, people with extremely dry skin, people resistant to electric current, people holding metal objects on their bare bodies, persons capable of levitating small objects, people working in a strong magnetic field, special environments for demagnetizing iron, persons in such operations.
https://en.wikipedia.org/wiki/Chakra
KIRLIAN FOTO
Kirlian's photo is a collection of photographic techniques used to capture the phenomenon of electrical coronal discharges. It is named after Semyon Kirlian, was the subject of major research, parapsychological research and art. It is extensively used in alternative medicine research.
https://en.wikipedia.org/wiki/Kirlian_photography
QIGONG AND AURA
Qi-kung is generally perceived as traditional Chinese exercises that cultivate chi (qi) or "vital energy". The generic name refers to a practice that deals with the cultivation (refinement) of the human body.
https://en.wikipedia.org/wiki/Qigong
AURA
According to parapsychology, alternative medicine and occult sciences, the aura is an energy field around living organisms. Not only humans, but also animals and plants. People dealing with aura describe colors, shapes and aura defects. According to them, aura can learn to see honest training by almost every individual.
https://en.wikipedia.org/wiki/Aura_(paranormal)
ELECTRICAL TRANSFORMERS
The transformer is an electric non-rotating machine that allows the transmission of electrical energy from one circuit to another by means of mutual electromagnetic induction. It is mostly used to convert AC voltage (eg low voltage to high) or galvanic separation of circuits.
https://en.wikipedia.org/wiki/Transformer
ZOO ELECTRICAL
Raja electric, Electric leek, Electric catfish, Fish Briocholenek and other fish in Brazil. Killer whale
https://en.wikipedia.org/wiki/Batoidea
PREHISTORICAL STRUCTURE-VESTIGILITY
(Something like a man in the form of raja in historical development)
Rudiment is a fractured structure that once performed an ancestral function, but currently does not perform any function. Examples are pythons, non-functional legs of some reptiles, cervical eye remnants, appendix, wisdom tooth and tailbone in humans, nipples of male mammals.
https://en.wikipedia.org/wiki/Vestigiality
MAGMATIC EARTH CORE
The Earth core is the most inner part of the Earth and according to seismological studies it is primarily a solid ball with a radius of about 1220 kilometers, consisting of iron-nickel alloy and some light elements. The temperature at the inner core interface is approximately 5400 °C.
https://en.wikipedia.org/wiki/Inner_core
ATOMIC REACTOR
A nuclear reactore is a device that allows the controlled release of nuclear energy that is subsequently used to generate electricity, research, education. In principle nuclear energy can be released in 2 different ways and reactors can be divided into: nuclear reactor, fission and fusion and radioisotope thermoelectric generator.
https://en.wikipedia.org/wiki/Nuclear_reactor
REIKI INFINITY – SYMBOL OF INFINITY
Reiki Infinity – Infinity symbol, infinity as a mystery of the intellectual world.
https://www.google.sk/search?q=reiki+infinity+symbol&tbm=isch
VIDEÁ PLASMA BALL
https://www.youtube.com/watch?v=xZB6z3jObAU
https://www.youtube.com/watch?v=2gttW4F86Sg
https://www.youtube.com/watch?v=pMqcA0NzjkA
https://www.youtube.com/watch?v=XEl5woSQgiM
https://www.youtube.com/watch?v=XFCCAm41G1k
https://www.youtube.com/watch?v=2CSEwf_zUMY
https://www.youtube.com/watch?v=fKtQOqw0qtc
https://www.youtube.com/watch?v=M3BodTC4vps
https://www.youtube.com/watch?v=wzpE7RgYuoE
https://www.youtube.com/watch?v=aAi7Ju43rDc
VIDEOS POWER LINE MAST
https://www.youtube.com/watch?v=_0foMGCjO4M
https://www.youtube.com/watch?v=yXi7o1TGDpk
https://www.youtube.com/watch?v=l53NrBvlorQ
https://www.youtube.com/watch?v=VrY_k_pdlCs
https://www.youtube.com/watch?v=RY6X2-bQvPk
https://www.youtube.com/watch?v=B3zltVGa5sk
https://www.youtube.com/watch?v=4vMF3yhhQ-8
https://www.youtube.com/watch?v=CB5UXvMTNVo
https://www.youtube.com/watch?v=DPNK7bc2qvM
https://www.youtube.com/watch?v=X-1rW5bGnAo
https://www.youtube.com/watch?v=lxZMU1W2aWU
https://www.youtube.com/watch?v=sZFT6_BUxqY
https://www.youtube.com/watch?v=unhFgM0omLY
https://www.youtube.com/watch?v=xAWdI8P67A4
https://www.youtube.com/watch?v=LGRQMaVEsks
https://www.youtube.com/watch?v=9-B3D3nvUho
VIDEOS OF TURBINES
https://www.youtube.com/watch?v=gy-9NwnelR8
https://www.youtube.com/watch?v=i4n1pKQZLcc
https://www.youtube.com/watch?v=NNAs_MLv-Es
https://www.youtube.com/watch?v=79G_-0ZBWp4
https://www.youtube.com/watch?v=U7zIVqsQLDI
https://www.youtube.com/watch?v=7KmI2eShBYY
VIDEOS FARADAY CAGE
https://www.youtube.com/watch?v=Zi4kXgDBFhw
https://www.youtube.com/watch?v=pjw5gbkRTaY
https://www.youtube.com/watch?v=pwjbs9XT7gQ
https://www.youtube.com/watch?v=nlzqCrfX1Z0
https://www.youtube.com/watch?v=MblZEmKAcwU
https://www.youtube.com/watch?v=93OhpY65Xo0
https://www.youtube.com/watch?v=vd-wa_wm2iY
VIDEOS TRANSFORMER ELECTRIC
https://www.youtube.com/watch?v=Nc8Rwj3e0gc
https://www.youtube.com/watch?v=1-dm3MEvj2U
https://www.youtube.com/watch?v=VKLsWW4gym8
https://www.youtube.com/watch?v=q5KQAdGD3Co
VIDEOS NUCLEAR REACTOR
https://www.youtube.com/watch?v=mqQpg-Fz6Qw
https://www.youtube.com/watch?v=Qm36IjYwh-8
VIDEOS OF LAVA
https://www.youtube.com/watch?v=DF_J3vCcbBA
https://www.youtube.com/watch?v=VYiVPxMesS8
https://www.youtube.com/watch?v=sQCv7m-TD8k
https://www.youtube.com/watch?v=4W5QNL-bPps
https://www.youtube.com/watch?v=I2_EteXm9QI
https://www.youtube.com/watch?v=zFIWWM0Iv-U
VIDEOS VULCANES
https://www.youtube.com/watch?v=BAdFvTo9874
https://www.youtube.com/watch?v=ZVBEFHwzEWQ
https://www.youtube.com/watch?v=K_9HEe-bk2U
https://www.youtube.com/watch?v=qAFRPRiX9Yk
https://www.youtube.com/watch?v=jhp2ysYSmHA
https://www.youtube.com/watch?v=RQXqdbOzeL8
https://www.youtube.com/watch?v=Vwa_iCqDFL0
https://www.youtube.com/watch?v=DceHEBGVfj4
https://www.youtube.com/watch?v=w-zFVW-wEx0
https://www.youtube.com/watch?v=QuRRxuWxA4w
https://www.youtube.com/watch?v=fmCJSS2YAP0
HELLO
Sasa Pueblo Pleasant and instructive reading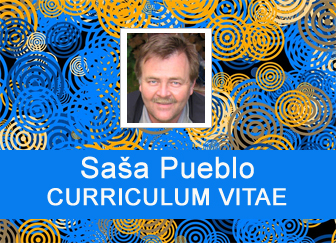 Read Curriculum VitaeClose Curriculum Vitae
I was born on 4th of January 1960 in Slovakia, Europe.
When I was 5 years old I fought for life several months and my grandmother who was herbalist and healer was helping me. She saved my life.
I did not attend the school very often because I still had problems with lungs.
But protestant pastor from neighborhood gave me basic education.
My grandmother loved going to the church but I better loved Indian figures.
My grandmother liked company of weirdos and homeless people. She loved to take care about them and I was there.
I have always loved to grow plants, picked up herbs and I was environmental activist.
I have decided to become polymath, educated in all natural, technical and spiritual sciences.  I still continue in this trend of highly and integrally educated personality up to this day.
Especially, I dedicate to all disciplines within medicine and I have different approaches to study them. I have decided to begin the path as healer and therapist.
I used to pick up herbs, mushrooms, leafs and yields from trees and bushes. I made homeopathic, herbal teas, different types of homemade herbal creams and tinctures.
Nowadays I practice distance healing without the presence of treated person.
I also practice special exercises called basic physiological exercises and it is training of special movements for persons in higher age. I manage the group of people in age over 60 who regularly train such exercises.
I care about issue of sleeping, hypnosis, autohypnosis and suggestions applied in distance Reiki without presence of the patient.
I have practiced active distance healing since 2013 and in this area I take care about 100-120 people who are under my long lasting care.
I also actively practice SRT system and I help related community of enthusiasts for SRT therapies.
I have created system of clairvoyance performances in the area of health, psychology and relationships. I execute such performances by clairvoyance techniques on distance without the person who is treated.  I use clairvoyance techniques to perform medical, psychological and psychiatric tests. I have connected such practices with medical laboratory values.
I am also interested in mysticism applied into religious systems. I have strong interest in everything what could be built during the life and what could be transformed into the world of dead memories. This is the issue of the Holy Sepulchre.
My specialty is interest in building artificial intelligence in robotics. I focus on building bio intelligence in human body and especially in the cerebellum, linked to the Kabbalah.
I am ready to exchange experience and knowledge. I communicate in English language.
Contact: sasapueblo@meditacia.sk. I will answer quickly and especially to every email.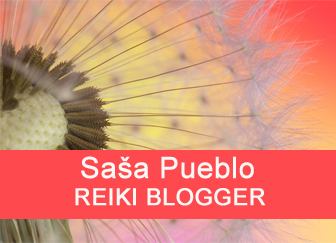 Read Reiki BloggerClose Reiki Blogger
Sasa Pueblo
REIKI BLOGGER
I have been working in spiritual sphere over 20 years. I have realized research in different areas of spirituality over whole world. I am objectively engaged to spirituality and esoterism. I went through spiritual world by clairvoyance techniques and many videos helped me to go through different forms of spiritual meditations from prehistory to nowadays forms of meditation. In year 2014 I decided to implement practical esoterism and spirituality on Reiki platform. I had feeling and logically emerged that this will be good thing. I wanted to publish my articles in English language. Circumstances helped me that one girl with excellent English knowledge came meditate to me. My desire was to get my articles translated by the person who actively meditate. And it has become small miracle and we have translation which is a great thing.
We gradually test individual Reiki systems and we make a record of them.
The record is processed, translated to English and posted on this site. I hope that our articles will bring you joy and new insights.
Here are my main home pages in Slovak language:
https://meditacia.sk/
https://forumzdravie.sk/onlinesasapueblo/
I encourage you to use: https://translate.google.com/m/translate for translation.
Following are English translations of my articles:
https://apoort.net/meditation/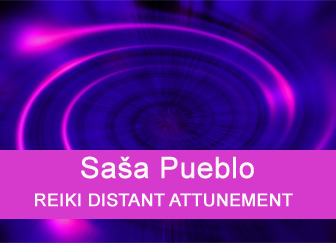 Read Reiki Distant AttunementClose Reiki Distant Attunement
Sasa Pueblo
REIKI DISTANT ATTUNEMENT
I also do Reiki attunement and consecration to all degrees. I do attunement to different kinds of Reiki. I specialize mainly in distant Reiki attunements and their gradation. Distant consecrations require testing and verification. By testing I examine the quality of distant attunement. It is good to repeat distant attunements several times and so achieve stronger Reiki stabilization.
I do Reiki attunement which is free of charge. It is good to already have basic Reiki consecration classically in the presence of consecrated person and the initiator. Then my specialized Reiki attunement is more effective.
As I have studied and trained the history of Reiki, I know how to return to original attunement of disappeared Tiandai Reiki school.
I can test you whether your Reiki attunement has been done correctly and I am able suitably adjust it for you.
You can email me via: sasapueblo@meditacia.sk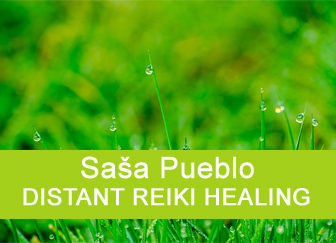 Read Distant Reiki HealingClose Distant Reiki Healing
Sasa Pueblo
DISTANT REIKI HEALING
To make full use of Reiki in my practice, I have adopted Reiki treatment to my healing services.
In my case, I go through distant Reiki treatment without the presence of the person being treated.
It is a demanding and little refined technique. And so there is a lot of space for testing and linking classic healing systems and Reiki distant healing. I have already reached respectable level. I provide free of charge distant treatment and feel free to contact me via email: sasapueblo@meditacia.sk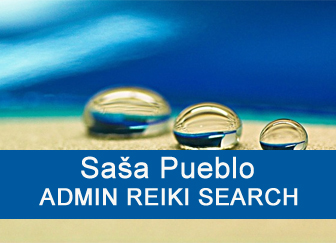 Read Admin Reiki SearchClose Admin Reiki Search
Sasa Pueblo
ADMIN REIKI SEARCH
My nickname is SASA PUEBLO and I am administrator of Reiki Systems of the World. I'm trying to have good overview of Reiki around the world. First of all, I collect Reiki search engines then individual types of Reiki over the world. It is good to have knowledge what happens in the world of Reiki who is involved and what people do in this area.
Web Pages with Reiki contents are collected for the reason that we examine enthusiasts who do Reiki, why they do Reiki and how they do Reiki. At the same time, we also examine unique characteristics of representatives of each Reiki school by clairvoyance techniques. This is research to improve Reiki overall.
We will not be personal, but we will publish clairvoyance research for the benefit of all Reiki enthusiasts.
We also will create collections of Reiki music videos, symbols and forms of healing for you. You have a lot to look forward to. We are here to support Reiki.
If you want to support us, to give us any idea and some web address, then please contact me on my mail.