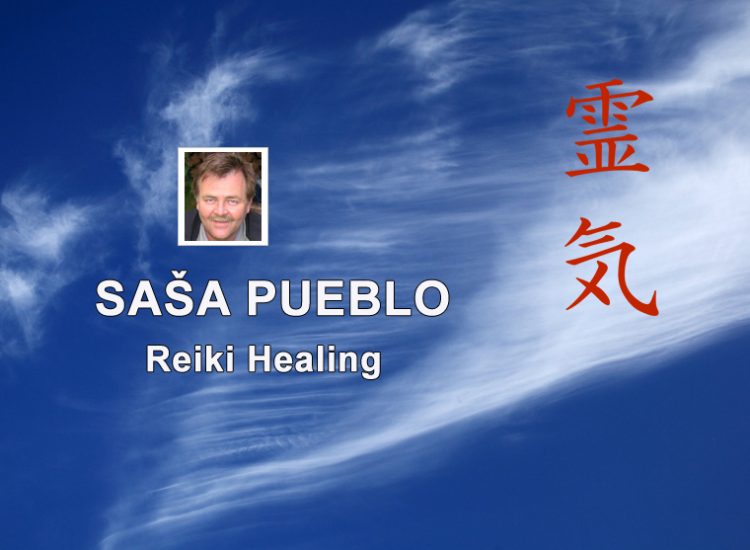 Reiki Healing
Reiki healer is the person who applies different techniques in own body, but also in the body of treated person. Reiki healer has survived the clinical death or he has already trained it, or both – he survived of the clinical death and then he trained this state, so he reached the gentle release of his memories from neurons. This can be perceived in persons older then 80 years who in perspective survived the clinical death and their brain changed the behaviour.
Reiki healer can operate in special state of the brain due to overcoming clinical death and this allows special influence in own cells in the body but also in other persons on different places. Reiki clinic healer knows many hypnotic techniques. He also knows the technique how to get into trance. What is trance? This is a condition where you persistently rub stone by stone or you drum or dance and bring your body and mind in an extremely unusual state. Reiki healer mind in a trance operates through the Earth's magnetic field to the treated person.
Reiki healer is the person who trains own neurons for decades to provide treatment and consecration on the distance. Reiki does not work well at a distance from the beginning. But if the healer pernamently trains and improves his brain and neurons, then he builds real ability to help and heal alternatively hold illness in stable status. Reiki healer can send a sick person to a medical test to verify whether the condition actually improved after his intervention and so he verifies the accuracy of his procedures and so he has the opportunity to seek more effective forms of treatment remotely.
Sasa Pueblo knows the basic technique for reiki realization on distance and he has trained early stages of the clinical death what is moderate release of memories from neurons. Training of the clinical death is from yoga – exhale all the air from lungs and don´t breathe and count firstly to ten and the next day to fifteen and the third day count further. This training should take until you are able not to breathe and count to 100th. It is thus necessary to practice in order to get the unique connection to the person on the distance. And this must be done.
And then it is reiki based on the imagination of rotated embryos in the healer memory and he then charges those imaginations with the energy, this imaginations are created from energies. Energy is taken from pregnant animal females on distance and young ones and then we heal yourself or other persons directly or on the distance.
The necessary is also to train telekinetic abilities towards to strong influence on neurons in own brain but also in the brain of other person and so especially through the meditation on different kinds of meteorites. You gradually force neurons to support embryonic cells that remain in the body of treated person. And everything is directed by people who are naturally long-lived. Long-living person is around one from 100 people. You force neurons to support the deceleration of aging by many reiki interventions.
For example here is less used technique TUMO, where the healer gets yourself into an anaphylactic shock, adrenaline and corticosteroids knocks down, gets his chemistry to risk, but special and strange state and then heals. But he should not use that technique often and so this technique destroys his health.
Here placebo technique plays the role and extraordinary ability to influence the client remotely and move in him healing power. This is about an agreed psychic manipulation that leads ultimately to healing or improving condition. And even this technique should be successfully developed. Placebo effect takes full advantage also in the medicine. So why not to use it even in reiki treatment?
Reiki healer should allso know oracular diagnostics and and he should be broadly educated in classical medicine and the best in all fields. Reiki healer considers the condition of the person being treated and does not allow endanger his health. He insists treated person into classical medical examination by a physician. Reiki healer supports classical medical treatment by his healing action and does not endanger the patient's health and always gives him the knowledge of the risk and opportunities of classical and alternative medicine. If reiki treatment is not effective after several attempts then it is combined with dietary supplements, or drugs that are prescribed to sick person after consulting with the doctor.
I will write here about how to practise reiki for yourself and for persons who surround you or for persons who are thousands kilometers far away. These experiences are also inspired by other reiki healers. Coefficients for the treatment are based on the research of long-living people. The maximum coefficient of the treatment is 400 units.
Coefficient for neurons 5,10,15,20
Nervous and neuronal system was developed during childhood and this one is not tuned to longevity. And this nervous system is powerful until 50th year of the life. Then its performance decreases. But it is not as important as the fact that these structures are blocking functioning of the quantity of neurons and nerves in the brain and in the body. In better case they limit their performance. And within reiki we force them to stop such activities and start to promote active age over 100 years. Reiki healer affects them by physical particles and similar which he gathers inside of yourself. Try to read something how laser acts on the change of the atomic arrangement in the manufacture of glass and then the dust does not stay on it. This is simple imagination. You can achieve better understanding by study of quantized biology.
Coefficient navel/umbilical cord/embryo
In the navel from inner side we find a special remains of embryonic structures and special nerves that remains in the child from the mother. This nerves are not destroyed after the birth, but stored in a latent state. In the navel we find other dormant neurons related to the period when the man was trilobite or a similar kind in the past. In the navel is the foundation of a prehistoric nervous grid system. All those structures hibernate and could be activated and also they could grow into the body and support the health. It is possible that some of those structures are active and orientated on the body destruction. Reiki healer intervenes into this system within yourself and in treated person and here cells and especially neurons have to support longevity and performance of the person.
Coefficient antidepressants/depressants
Reiki healer actively affects white matter in the brain, fat cells and neurons and by particle manipulates neuronal structures to mobilization towards the formation of substances for adopting amendments – antidepressants. The older is man, the less antidepressants he forms. Healer evaluates by oracular techniques his actions leading to positive changes of fat cells and start their support to produce missing ingredients for the body. Neurons in the fat have the potential inside and they need stimulus to start these activities. From a medical environment, it is known that women in the transition start producing the female hormone just in fat cells. A healer studies what antidepressants are in the human body and then he pushes the imaginations of them into the sick person.
Coefficient for anti-stress/cortisol/stress
Reiki healer influences the white brain matter to produce anti-stress substances. First he studies them and then pushes white matter and fat body to production these substances.
Coefficient of animal/prehistory/shaman/gods/science
Reiki healer in this case acts into neuronal areas in the brain, in the spinal cord and abdominal brain. He imagines the scientific world and the scientific way of perception and pushes these imaginations into neurons of treated people. He does the same with religious ideas, shamanic rituals, prehistoric drawings. Thus support neurons of the sick person to maintain the human dimension of his being. He pushes mentally on neurons which want to behave like an animal and force them as trainer in the circus to obedience.
Coefficient of kinesiology micro/macro/trance
Reiki healer connects the reiki channel with kinesiology and its work. Thus he enters into the memory of the person being treated and weakens the memory of certain types of micro-movements which was done in crisis situations. The same is done with macro motion for life disasters. He simply forces certain memory neurons to forget these events and movement carried out during these crisis situations.
Coefficient of thymus/immunity
Reiki healer finds through oracular and intuitive abilities more then one thymus in the body of the person being treated. There are about 20 to 30 over the body. The most important are in the sternum. In older age after 40 they are blocked and almost 30 reiki treatments on the distance are necessary to unblock them and activate them again. After that treatment they are able to conrol body reparation. It is surprising that the body doesn´t dispose them but they only hybernate and reiki healer activates them.
Coefficient for embryonic neurons activation
Reiki healer finds throught oracular techniques embryonic structures over the body and again force them by bioenergy to awaken from hybernate state and start to work for the body. Those neurons are forced to start working and change body chemistry to younger and more effective chemistry. Reiki healer does exactly what long-living persons have open in the body and their embryonic structures are well active also in the old age.
Coefficient of dwarfed organs/chakras
Reiki healer has education in evolutionary medicine and understands that the human body contains maybe 400 areas with different types of stem cells. Evolutionary medicine defines that the human body is kind of museum also with dwarfed organs. So for example above eyes in the skin are dwarfed eye nerves. They could be stem cells or active nerves and can be something like third eye. Inside of liver are few several prehistoric livers in the form of stem cells or pieces of prehistoric liver and reiki healer has the ability to attack these structures, causing them to grow and replace damaged liver. Of course, such an activation can not be successful in everyone. This is influenced by more phenomena but I don´t want to go into genetics and chemistry. Thus again no magic, but a real possibility to revive stunted structures in the human body.
Coefficient of fat/stem cells/longevity
Reiki healer takes unique phenomen in the human body and it is the ability of fat cells to modify themselves and creates additional chemical sources. Reiki healer through reiki channel attacks fat cells and neurons by physical particles. This attack is succesful when fat cells start to produce missing substances into the body. Of course, such interventions are not guaranteed and succesful partialy or not at all. But reiki treatment is great help here. In some cases, poorly modified fat cells produce substances that are harmful to humans. Again, this can reiki healer influences by repeated interventions.
Coefficient of mitochondria DNA/mitochondria Fabrika/Power plant mitochondria
Reiki healer has the ability to influence organelle inside cells, especially the mitochondria. Here is the best to awaken mitochondria inside the bone sponge and then in the other cells. Nano substances taken by patient can be recommended by reiki healer and then distance treatment could support the recovery those sleeping organelle. They hybernate mainly due to old age and destruction activities of chromosomes – the natural way of death.
Coefficient supra/para/magnet/metal/carbon
Reiki treatment can awaken the creation of nano substances inside of bone mitochondria and mitochondria in cells and so can produce bioparamagnetism and biosuperconductivity at the room temperature and so affects proteins, aminoacids, elements inside of cells. We use knowledge of quantum chemistry and intuitive way of treatment on the distance by the energetic reiki channel and intuitive oracular techniques. Not everything could be explained by the rational mind. Kind of mystery will always be here.
Coefficient night biochemistry/dreams/midbrain
Reiki healer penetrates to the midbrain which is the size of a small egg and there is a hormonal gland pineal and pituitary glands, neurons and dreams archive. Reiki healer must be able to penetrate into a dream archive and dissolve here the most beautiful and most blessed dreams. Blissful and beautiful dreams mean sick and inappropriate body chemistry and those dreams has to gone. There remain only ugly and unpleasant dreams. Those are the practical experience of reiki.
Coefficient vulkan/magma fields/embryo
Everything what human does is written into magmatic fields of the earth. Reiki healer is able by oracular techniques find magnetic records about the treatment which he does. He is able to move those pulses into the treated person in purpose to affect on neurons of treated person to act as long-living person. It is necessary to manage shamanic techniques for work with magmetic field of the earth.
Coefficient of melatonin/serotonin/tryptophan/elements
Reiki healer seeks to open the fat in the body and hormonal gland pineal gland inside the brain and force them to the production of hormone for healing sleep. Not enough melatonin and serotonim block regeneration. Amounts of melatonin and serotonin are decreased by excessive emotions and stress mainly in older age after 50 years of life. Body starts to produce more melatonin when you push fat cells and surrounding neurons to start or increase their production. Long-living persons from Caucasus have during the day such amounts of melatonin as sleeping people and during the night they have even higher levels of melatonin kind of poisoning by melatonin. And this ensures them long life.
Coefficient of Philippines mitochondria/transit/nucleosides/nano
Reiki links to original Philippine reiki masters. Find those who have tuberculosis misshapen bones and they can extremely awaken bone sponge in bones. They contains cells that are not active and inside of those cells are mitochondria able to produce substances which are nano and therefore they can reach deep levels inside of the cell. And this is natural nano therapy.
Coefficient magic/miracle/ecstasy
Reiki healer mentally connects to particular Philippine healer who practises also magic and throughout him invokes in neurons of treated person the sense for the miracle. This is strong healing force which is equal to placebo effect used in the medicine. This also force neurons to change their behaviour for health and longevity.
Coefficient Reiki for life energy
Reiki healer uses his consecrations into reiki levels or throughout other reiki persons consecrates treated person into certain reiki levels. Treated person can receive on weekly base distance reiki consecration from reiki person over the world. This is interesting treatment and permanent activation of treated person. Reiki masters in different countries are happy to help. This is a phenomen of distance reiki consecration without treated person. Be careful and don´t transfer via reiki consecration religious features on treated person.
Coefficient of mental connection therapy to another person and place
Reiki healer knows many haeling places over the whole planet and even in our solar system or in the space. He is able mentally connect treated person to this place and change physical particles and so support necessary changes in neurons activities. Neurons influence the chemistry in the human body. Of course, this is the real connection to the place not only the imagination. And so the reiki healer has to know the technique of misshapen bones so he knows how to mentally contact the person who have misshapen bones or he is able to sugerate this.
Here I give the example of healing person. Coefficients of treatment nr. 29
NAME: JANA, SURNAME: TREATED AGE: 28, ADDRESS: BRATISLAVA, REIKI MIKAO USUI TREATMENT NR: 29, DATE: 09.04.2015 at 02:02 p.m.
Coefficient beauty/pleasure/positivity/well being: 130 units – 10 units more compared to the previous treatment
Coefficient of neurons from the year 5, 10, 15, 20: 330 units – 10 units more
Coefficient antidepressants/depressant: 320 units – 10 units more
Coefficient antistres/cortisol/stress: 340 units – 10 units more
Coefficient navel/umbilical cord/ nerves: 220 units – 10 units more
Coefficient thymus/immunity/allergy – 370 units – an improvement of 30 units
Coefficient animal/prehistory/shaman/ deity/science: 260 units – 20 units more
Coefficient embryonal neuronal activity 380 units – 10 units more
Coefficient dwarfed substitutes/chakras – 10 units more
Coefficient of fat/stem cells: 300 units – 10 units more
Coefficient of mitochondria/Eva/DNK/Fabrika/ Electric 400 units -Maximum
Coefficient of steam/supra/magnet/bones/atom: 400 units – Maximum
Coefficient nucleotides/nano/chromosomes: 210 units – 10 units more
Coefficient of brain/gray/white/neurons/quantum state: 120 units – 10 units more
Coefficient vulkan/magnetic fields/embryo memories: 250 units – 30 units more
Coefficient film/organic chemistry/proteins/amino acids: 260 units – 10 units more
Coefficient of melatonin/serotonin/tryptophan/precious elements: 350 units – 10 units more
Coefficient dream/elements/night sleep state 200 units – 10 units more
Coefficient mitochondria/trance/nano/nucleotides: 330 units – 20 units more
Coefficient magic/miracle/ecstasy/positivity: 360 units – 20 units more
Coefficient NON treatment of neurons: 180 units – 20 units more
Coefficinet of healing by nature energy: 160 units – 20 units more
NEW: Coefficient healing by pyramids/dragon vein: 10 units and begin
NEW: Coefficient drawing/vocal cords/characters/mantras: 20 units and beginning
NEW: Coefficient chakra/spinal cord/alchemy/organs/body parts: -800 units (minus 800 units)
---
Next article:
REIKI HEALING II.
https://apoort.net/meditation/reiki-healing-ii/
HELLO
Sasa Pueblo Pleasant and instructive reading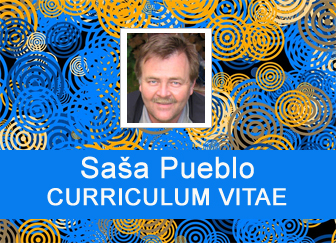 Read Curriculum VitaeClose Curriculum Vitae
I was born on 4th of January 1960 in Slovakia, Europe.
When I was 5 years old I fought for life several months and my grandmother who was herbalist and healer was helping me. She saved my life.
I did not attend the school very often because I still had problems with lungs.
But protestant pastor from neighborhood gave me basic education.
My grandmother loved going to the church but I better loved Indian figures.
My grandmother liked company of weirdos and homeless people. She loved to take care about them and I was there.
I have always loved to grow plants, picked up herbs and I was environmental activist.
I have decided to become polymath, educated in all natural, technical and spiritual sciences.  I still continue in this trend of highly and integrally educated personality up to this day.
Especially, I dedicate to all disciplines within medicine and I have different approaches to study them. I have decided to begin the path as healer and therapist.
I used to pick up herbs, mushrooms, leafs and yields from trees and bushes. I made homeopathic, herbal teas, different types of homemade herbal creams and tinctures.
Nowadays I practice distance healing without the presence of treated person.
I also practice special exercises called basic physiological exercises and it is training of special movements for persons in higher age. I manage the group of people in age over 60 who regularly train such exercises.
I care about issue of sleeping, hypnosis, autohypnosis and suggestions applied in distance Reiki without presence of the patient.
I have practiced active distance healing since 2013 and in this area I take care about 100-120 people who are under my long lasting care.
I also actively practice SRT system and I help related community of enthusiasts for SRT therapies.
I have created system of clairvoyance performances in the area of health, psychology and relationships. I execute such performances by clairvoyance techniques on distance without the person who is treated.  I use clairvoyance techniques to perform medical, psychological and psychiatric tests. I have connected such practices with medical laboratory values.
I am also interested in mysticism applied into religious systems. I have strong interest in everything what could be built during the life and what could be transformed into the world of dead memories. This is the issue of the Holy Sepulchre.
My specialty is interest in building artificial intelligence in robotics. I focus on building bio intelligence in human body and especially in the cerebellum, linked to the Kabbalah.
I am ready to exchange experience and knowledge. I communicate in English language.
Contact: sasapueblo@meditacia.sk. I will answer quickly and especially to every email.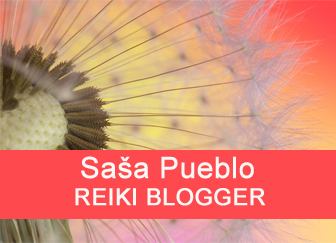 Read Reiki BloggerClose Reiki Blogger
Sasa Pueblo
REIKI BLOGGER
I have been working in spiritual sphere over 20 years. I have realized research in different areas of spirituality over whole world. I am objectively engaged to spirituality and esoterism. I went through spiritual world by clairvoyance techniques and many videos helped me to go through different forms of spiritual meditations from prehistory to nowadays forms of meditation. In year 2014 I decided to implement practical esoterism and spirituality on Reiki platform. I had feeling and logically emerged that this will be good thing. I wanted to publish my articles in English language. Circumstances helped me that one girl with excellent English knowledge came meditate to me. My desire was to get my articles translated by the person who actively meditate. And it has become small miracle and we have translation which is a great thing.
We gradually test individual Reiki systems and we make a record of them.
The record is processed, translated to English and posted on this site. I hope that our articles will bring you joy and new insights.
Here are my main home pages in Slovak language:
https://meditacia.sk/
https://forumzdravie.sk/onlinesasapueblo/
I encourage you to use: https://translate.google.com/m/translate for translation.
Following are English translations of my articles:
https://apoort.net/meditation/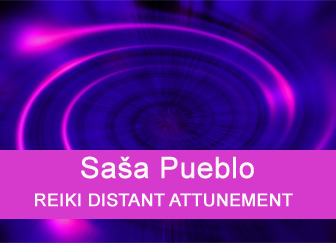 Read Reiki Distant AttunementClose Reiki Distant Attunement
Sasa Pueblo
REIKI DISTANT ATTUNEMENT
I also do Reiki attunement and consecration to all degrees. I do attunement to different kinds of Reiki. I specialize mainly in distant Reiki attunements and their gradation. Distant consecrations require testing and verification. By testing I examine the quality of distant attunement. It is good to repeat distant attunements several times and so achieve stronger Reiki stabilization.
I do Reiki attunement which is free of charge. It is good to already have basic Reiki consecration classically in the presence of consecrated person and the initiator. Then my specialized Reiki attunement is more effective.
As I have studied and trained the history of Reiki, I know how to return to original attunement of disappeared Tiandai Reiki school.
I can test you whether your Reiki attunement has been done correctly and I am able suitably adjust it for you.
You can email me via: sasapueblo@meditacia.sk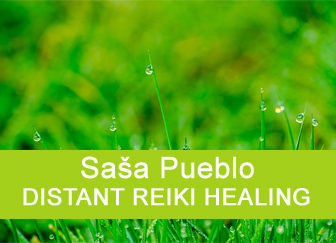 Read Distant Reiki HealingClose Distant Reiki Healing
Sasa Pueblo
DISTANT REIKI HEALING
To make full use of Reiki in my practice, I have adopted Reiki treatment to my healing services.
In my case, I go through distant Reiki treatment without the presence of the person being treated.
It is a demanding and little refined technique. And so there is a lot of space for testing and linking classic healing systems and Reiki distant healing. I have already reached respectable level. I provide free of charge distant treatment and feel free to contact me via email: sasapueblo@meditacia.sk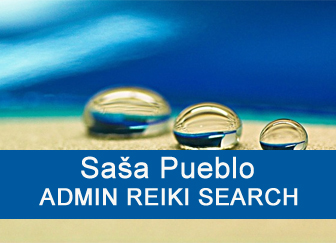 Read Admin Reiki SearchClose Admin Reiki Search
Sasa Pueblo
ADMIN REIKI SEARCH
My nickname is SASA PUEBLO and I am administrator of Reiki Systems of the World. I'm trying to have good overview of Reiki around the world. First of all, I collect Reiki search engines then individual types of Reiki over the world. It is good to have knowledge what happens in the world of Reiki who is involved and what people do in this area.
Web Pages with Reiki contents are collected for the reason that we examine enthusiasts who do Reiki, why they do Reiki and how they do Reiki. At the same time, we also examine unique characteristics of representatives of each Reiki school by clairvoyance techniques. This is research to improve Reiki overall.
We will not be personal, but we will publish clairvoyance research for the benefit of all Reiki enthusiasts.
We also will create collections of Reiki music videos, symbols and forms of healing for you. You have a lot to look forward to. We are here to support Reiki.
If you want to support us, to give us any idea and some web address, then please contact me on my mail.