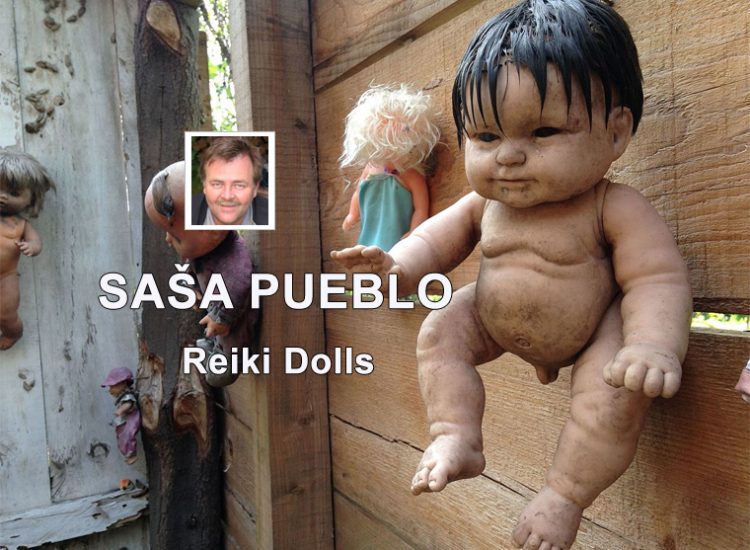 Reiki Dolls

Solid Reiki research based on testing and verification. Getting know different Reiki systems. Now we will take care of Reiki which is connected to poltergeist. Here goes also Reiki shamballa and animal Reiki. Reiki dolls are the peak of connection of such Reiki systems.
We have here unique level of Reiki which is established on certain types of pathologies and demages in the brain. If the esotericist does not suffer from some brain damage, it is necessary to learn concentrating techniques that allow slow down activity in the brain and open up activities in the spinal cord. In the long distance research, we have checked those people who actively do shamballa. In most cases, there have been some signs of cerebral palsy that have already occurred in the embryonic period and these individuals have remained permanently open spinal cord. Persons with standard brain do not have open spinal cord functions from childhood in adult age.
After the brain activity is diminished by the meditation concentration, the system of the spinal cord, vertebrae and platelets is then opened and activated. The spinal nerve is rough as the graphite inside the pencil. Concentration meditations gradually revive the spinal cord and the ability to trigger childhood functions that the system has blocked. Activities in spinal cord from childhood trigger interest about animals in nature. For example, Reiki can treat animals on the place but also many miles away. The system of dedication of the animal being treated is even practiced. Animal attunement is already the top level of the Reiki system.
Here is also needed the ability to remotely through videos on the Internet connect on animals which received attunement and Reiki. For this purpose are used mainly shamanic techniques – during meditation to work through the spinal cord and muscle to feed animals. At the same time pushing the mind to see no difference between you and the animal. Keep in the spinal cord the feeling that you were born and you lived together. Even if you are siamese twins. Or the pet is your loving child. Other techniques of connections are also possible. It is extremely important that you learn distance Reiki technique of connecting your spinal cord on the spinal cord of the animal. Little will happen when you operate only on animals near to you. Reiki can also be used for animals in the zoo. Here I would recommend you to start.
Speed up your progress if you let yourself to attune personally on the place or at a distance by shambalists and people who live in nature and refuse to live in today´s society. It is important that these people have at least partial paralysis of the brain and its damage. We do not want to shame shambalists, but the distant testimony confirms that a good shambalist must have a part of the brain damaged by celebral palsy. Personally, I've gone a long way to think outside my brain with the help of Kabbalah and the brain in the back of my brain, even though I have 6 times more neurons in my brain than ordinary people. Thus thinking is outside of my neurons, respectively. is minimized to 10%. Such an approach allows to preserve the intellect, to use these techniques and not to have brain paralysis. But these are demanding techniques.
Thus the brain is blocked by concentration meditation, thinking is halted and concentration is in the spinal cord along its entire length and connection to animals. Persons who meditates Reiki are nearer to animal kingdom than to human society. So you feel better among pigs then among people. Refuse to think and want to just move. In such circustamces can be open the possibility to do Reiki motions in the spinal cord. As if you were drawing Reiki character or other character constantly on the floor and then describing it with small steps. Alternatively, you can use tail bone and the former tail function. Here, sleeping neurons must also be activated to do movement with the non existing tail. And if you do this in a few years' practice, this area will show micro-motion of tail bone muscles and the permanent movement of motion signs will occur.
If you've mastered above techniques, you can move on to further bridging the forces coming out of the spine where the spinal cord is. It is about connection on people and mainly women who produces in the spinal cord something as poltergeist. This is an extra force in the spinal cord. You produce a closed energy object that will already flush your eye muscles. You feel painful on your body. In extreme cases, an empty cup on the plate can vibrate. So, from a distance, you transfer the poltergeist reaction to yourself. Most often you will find these people in America, where some Americans are growing fearsome fantasies about tossed dolls, but also to dead children and so on. Of course, there is a lot of experience on such techniques. It is best to link the spinal cord and the energy from it to prehistoric structures in the human body. These unknown structures arises during pregnancy and each of us have them. Evolutionary doctors say about 200 such structures in the human body. And so at a distance you are searching for people who have these structures activated. Those who reach these states perceive something in the aura as a closed energy object. Most often as something animal and demonic. But it is possible to learn how to manage it and to give him, for example, healing commands. Proceed cautiously and reasonably. Dizzling dolls and children bust the spinal cord and spine heavily on prehistoric structures. And by the way, these prehistoric structures contain inactive stem cells for the powerful regeneration of the organism and it is worthwhile to control this type of esoteric and spirituality.
And there is another great opportunity to go to activities in the spinal cord with blocked brain activity by meditation. These activities in the spinal cord must be activated, in childhood were opened, they are blocked during adulthood. As so certain period will take while you drive and open the spine. It´s more about animal Reiki and not human Reiki. With animal Reiki, the number of active neurons decrease in the human body and then it is strange that you are able to think and have Reiki in the spinal cord. Then manage long-distance contacts with animals and so all animal Reiki can be written to the brain through movement rather then through images or abstract font and alphabet. The best is to practice physically chikung, taichi, kungfu and animal movements, shamanic trans movement as well as movement of prehistoric people. It´s Reiki based on memories how you have moved and not what you have thought about something and what images you have had. There is shamanic connection to Shambalists and those who sufferer of excessive activities in spinal cord. Fear is a natural part of animal life. Fear of your life. And then the fear of the beaten and damaged people and animals. Everything from Victorian period will help. It will help everything around the meteorites. So you step up to poltergeist. You are adding woodoo dolls. Concentration from the spinal cord flows into prehistoric structures. You perceive strangely worn animals in and out of you. And, at this point, you add a connection to people skeptical of healing, esotericism, religion, and miracles. They are against, but so often and strongly seek arguments against miracles, that they will allow you to realize a stronger poltergeist than when you understand it illogically. Strong logic of skeptic people helps to grade and make the way to miracle through the spinal cord and animal Reiki. Self-reluctant attitude to hate helps to rationalize the miracle and to do it to a large extent.
ISLAND OF DOLLS
The island of dolls – hundreds of destroyed dolls hang on trees on their dried twinks and on verandas of wooden cabin huts.
https://www.youtube.com/watch?time_continue=5&v=-SuPH-PPXZ4
https://www.youtube.com/watch?v=EUMS5mEmVPc
https://es.wikipedia.org/wiki/Isla_de_las_mu%C3%B1ecas
DOLLS ON GOOGLE
Here you find pictures of dolls horor
https://www.google.sk/search?q=babiky+horor&source=lnms&tbm=isch
DOLLS ON YOUTUBE
The island of dolls – Forgotten toy cemetery in Mexico
https://www.youtube.com/results?search_query=la+isla+de+las+mu%C3%B1ecas
DOLLS ON PINTEREST
The island of dolls acts as a spooky place from horror film
https://goo.gl/XFJTCN
MASKS
The mask is an imitation of a human or animal face that was used in various religious rites, manufactured from canvas, later made of leather and wood. During the era of theater in ancient Greece, the masks were made of plaster.
https://en.wikipedia.org/wiki/Mask
https://www.google.sk/search?q=masky++horor&source=lnms&tbm=isch
VICTORIAN PERIOD
The Victorian era of the United Kingdom is the period of Queen Victoria's rule which dates back to June 1837 after her death on January 22, 1901. Her government was a period of long-term prosperity for the British. Profits earned from the British Empire overseas as well as industrial improvements in the country have enabled the development of an educated middle class.
https://en.wikipedia.org/wiki/Victorian_era
HOROR
Horror is a sign for prosaic literary, film work (film, novel, etc.), which is designed to inspire the viewer or the reader with a variety of feelings of fear. The genre originated in England in the 18th century in the form of narrative about the medieval past, which was covered with ghosts, spirits, and the like.
https://en.wikipedia.org/wiki/Horror_fiction
https://en.wikipedia.org/wiki/Category:Horror_fiction
Stories about ghosts
The Story of Ghosts can be any piece of fiction or a drama that contains a spirit. The "spirit" can appear at will or be called by magic.
https://en.wikipedia.org/wiki/Ghost_story
FEAR
Fear is the feeling of discompose from comming negative situation, negative feeling, an unpleasant emotion, an unpleasant experience with a neurovegetative accompaniment, usually blinking, clapping, rapid breathing, heart pounding, increased blood pressure and readiness for defense or escape. Fear motivates to avoid negative situation or escape before it. Where that is not possible, there is often fear changing to aggression.
https://en.wikipedia.org/wiki/Fear
POLTERGEIST
The word poltergeist is of German origin (a blooming, noisy spirit) is a supernatural being, an invisible spirit that moves in flats, makes noise, moves with objects, or even destroys them. In some stories he is able to levitate those things in front of men eyes and sometimes even throws things on them.
https://en.wikipedia.org/wiki/Poltergeist
Haunted house
A haunted house is a house or other building believed to be inhabited by ghosts of the dead, who may be former inhabitants or owners. Parapsychologists are attributing to the fear of the dead or as a phenomenon that is the result of violent or tragic events in a building, such as murder, suicide or sudden death.
https://en.wikipedia.org/wiki/Haunted_house
The list of haunted locations
There are places over whole world where ghosts and supernatural creations haunt including demons.
https://en.wikipedia.org/wiki/List_of_reportedly_haunted_locations
List of spirits
Here you can find a list of spirits by country
https://en.wikipedia.org/wiki/List_of_ghosts
DEATH
The death of man (computer science) is the end of life, the disappearance of all life functions, the termination of communication between the psyche and the organism. There are two phases – clinical death which is defined as stop functioning of vital organ functions, that cause irreversible damage to the brain tissue. Biological death – Ultimate, irreversible condition, permanent and life-threatening damage to brain tissue.
http://en.wikipedia.org/wiki/Death
Near death experience
The near-death experience has no generally accepted definition. For people close to death are people whose physical condition would end up in death if they do not improve quickly in different circumstances. The experience must be clear at the time of dying without fragmentary or chaotic memories.
http://en.wikipedia.org/wiki/Near-death_experience
Clinical death
Clinical death is a medical term for ending blood circulation and breathing, two necessary criteria for maintaining a person's life. Such a situation occurs when the heart stops beating in a regular rhythm, this condition is called a cardiac arrest.
http://en.wikipedia.org/wiki/Clinical_death
CEREBRAL PALSY
Cerebral palsy is an indication for a set of non-progressive disorders of the brain's motor development or other damage at an early stage of development, resulting in particular in motion disorders.
https://cs.wikipedia.org/wiki/D%C4%9Btsk%C3%A1_mozkov%C3%A1_obrna
https://en.wikipedia.org/wiki/Cerebral_palsy
SHAMBALLA
Shamballa is the mysterious earth associated with the Tantric meditation deity Kálacakra. It is said that Shamballa is located in the north or in the universe and this place is often associated with Central Asia.
https://en.wikipedia.org/wiki/Shambhala
WOODOO
Woodoo is an ambiguous sign for a group of religious cults based on common roots in West Africa. There (the territory of Benin and Togo) is still practiced by the ancient woodoo religion, worshiping ancestors and heavenly deiti
https://en.wikipedia.org/wiki/West_African_Vodun
WOODU DOLLS
Woodoo dolls made of rags and other materials pierced by pins with intent to cause physical damage.
https://www.google.sk/search?q=voodoo+dolls&tbm=isch
ECSO – EUROPEAN COUNCIL OF STATISTICS
The European Council of Skeptic Organizations (ECSO) covers skeptic organizations in Europe, focusing on coordinating the activities of European organizations and individuals aiming to critically investigate pseudo-scientific claims and allegations concerning the observation of paranormal phenomena and to make results of its investigations available to the general public.
https://en.wikipedia.org/wiki/European_Council_of_Skeptical_Organisations
SKEPP is an independent Belgian skeptical organization which states that protects the public from declaring claims and healing treatments that have not been subjected to critical testing and could therefore be threatened.
https://en.wikipedia.org/wiki/SKEPP
HERE ARE ALL ASSOCIATION OF SKEPTICS IN EUROPE
List of skeptics and association of skeptics. This list contains main associations of skepticism and the selection of former and active members.
https://de.wikipedia.org/wiki/European_Council_of_Skeptical_Organisations
SKEPTICS IN THE USA
This article concerns a skeptical organization based in the United States. Organization of skeptics was established in 1992, with around 50,000 members worldwide. Organization skeptics is involved in many activities. One of its main activities is the publication of Skeptic magazine.
https://en.wikipedia.org/wiki/The_Skeptics_Society
SKEPTICS IN AUSTRALIA
Australian skeptics are a free confederation of similarly minded organizations all over Australia.
Australian skeptics investigate supernatural and pseudo-scientific claims using scientific methodologies.
https://en.wikipedia.org/wiki/Australian_Skeptics
VIDEOS DOLL'S ISLAND
https://www.youtube.com/watch?v=fvzjzPrUIMI
https://www.youtube.com/watch?v=3mhBfI2qRcs
https://www.youtube.com/watch?v=MuZCt5TmMXE
https://www.youtube.com/watch?v=3BvuNXDHWng
https://www.youtube.com/watch?v=IJj-_KIBtvg
https://www.youtube.com/watch?v=qw7ZgbvxPgE
https://www.youtube.com/watch?v=bsO1G2NieP8
https://www.youtube.com/watch?v=Zo7Q-OqBtmI
https://www.youtube.com/watch?v=5yHYflGgSDA
https://www.youtube.com/watch?v=GOoyR54kwco
https://www.youtube.com/watch?v=reO2o-EyhyY
https://www.youtube.com/watch?v=4z-W-YGHGns
https://www.youtube.com/watch?v=Ap5AXNjnDEE
VIDEOS POLTERGEIST ACTIVITY
https://www.youtube.com/watch?v=qDqqVD7oq80
https://www.youtube.com/watch?v=O3zoXI6pLFc
https://www.youtube.com/watch?v=NRI1rnf46eo
https://www.youtube.com/watch?v=KLuLEBGsKuM
VIDEOS POLTERGEIST WOODOO
https://www.youtube.com/watch?v=6I_KAPwjecw
https://www.youtube.com/watch?v=3SJxuZJVaug
https://www.youtube.com/watch?v=2c_eU20q3fA
https://www.youtube.com/watch?v=iAvtEizqZ2g
https://www.youtube.com/watch?v=m5mElrN0O6c
https://www.youtube.com/watch?v=KFnTFS8uc0c
https://www.youtube.com/watch?v=qzf9fCFHtCo
HELLO
Sasa Pueblo Pleasant and instructive reading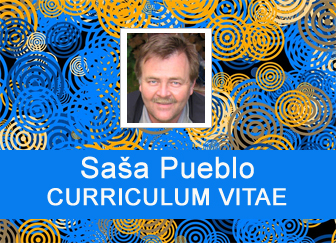 Read Curriculum VitaeClose Curriculum Vitae
I was born on 4th of January 1960 in Slovakia, Europe.
When I was 5 years old I fought for life several months and my grandmother who was herbalist and healer was helping me. She saved my life.
I did not attend the school very often because I still had problems with lungs.
But protestant pastor from neighborhood gave me basic education.
My grandmother loved going to the church but I better loved Indian figures.
My grandmother liked company of weirdos and homeless people. She loved to take care about them and I was there.
I have always loved to grow plants, picked up herbs and I was environmental activist.
I have decided to become polymath, educated in all natural, technical and spiritual sciences.  I still continue in this trend of highly and integrally educated personality up to this day.
Especially, I dedicate to all disciplines within medicine and I have different approaches to study them. I have decided to begin the path as healer and therapist.
I used to pick up herbs, mushrooms, leafs and yields from trees and bushes. I made homeopathic, herbal teas, different types of homemade herbal creams and tinctures.
Nowadays I practice distance healing without the presence of treated person.
I also practice special exercises called basic physiological exercises and it is training of special movements for persons in higher age. I manage the group of people in age over 60 who regularly train such exercises.
I care about issue of sleeping, hypnosis, autohypnosis and suggestions applied in distance Reiki without presence of the patient.
I have practiced active distance healing since 2013 and in this area I take care about 100-120 people who are under my long lasting care.
I also actively practice SRT system and I help related community of enthusiasts for SRT therapies.
I have created system of clairvoyance performances in the area of health, psychology and relationships. I execute such performances by clairvoyance techniques on distance without the person who is treated.  I use clairvoyance techniques to perform medical, psychological and psychiatric tests. I have connected such practices with medical laboratory values.
I am also interested in mysticism applied into religious systems. I have strong interest in everything what could be built during the life and what could be transformed into the world of dead memories. This is the issue of the Holy Sepulchre.
My specialty is interest in building artificial intelligence in robotics. I focus on building bio intelligence in human body and especially in the cerebellum, linked to the Kabbalah.
I am ready to exchange experience and knowledge. I communicate in English language.
Contact: sasapueblo@meditacia.sk. I will answer quickly and especially to every email.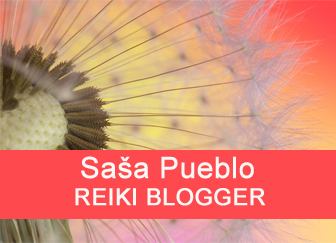 Read Reiki BloggerClose Reiki Blogger
Sasa Pueblo
REIKI BLOGGER
I have been working in spiritual sphere over 20 years. I have realized research in different areas of spirituality over whole world. I am objectively engaged to spirituality and esoterism. I went through spiritual world by clairvoyance techniques and many videos helped me to go through different forms of spiritual meditations from prehistory to nowadays forms of meditation. In year 2014 I decided to implement practical esoterism and spirituality on Reiki platform. I had feeling and logically emerged that this will be good thing. I wanted to publish my articles in English language. Circumstances helped me that one girl with excellent English knowledge came meditate to me. My desire was to get my articles translated by the person who actively meditate. And it has become small miracle and we have translation which is a great thing.
We gradually test individual Reiki systems and we make a record of them.
The record is processed, translated to English and posted on this site. I hope that our articles will bring you joy and new insights.
Here are my main home pages in Slovak language:
https://meditacia.sk/
https://forumzdravie.sk/onlinesasapueblo/
I encourage you to use: https://translate.google.com/m/translate for translation.
Following are English translations of my articles:
https://apoort.net/meditation/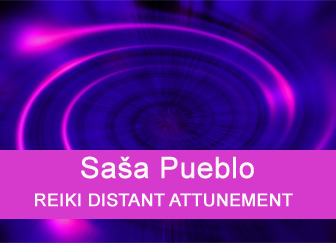 Read Reiki Distant AttunementClose Reiki Distant Attunement
Sasa Pueblo
REIKI DISTANT ATTUNEMENT
I also do Reiki attunement and consecration to all degrees. I do attunement to different kinds of Reiki. I specialize mainly in distant Reiki attunements and their gradation. Distant consecrations require testing and verification. By testing I examine the quality of distant attunement. It is good to repeat distant attunements several times and so achieve stronger Reiki stabilization.
I do Reiki attunement which is free of charge. It is good to already have basic Reiki consecration classically in the presence of consecrated person and the initiator. Then my specialized Reiki attunement is more effective.
As I have studied and trained the history of Reiki, I know how to return to original attunement of disappeared Tiandai Reiki school.
I can test you whether your Reiki attunement has been done correctly and I am able suitably adjust it for you.
You can email me via: sasapueblo@meditacia.sk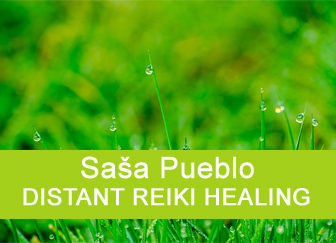 Read Distant Reiki HealingClose Distant Reiki Healing
Sasa Pueblo
DISTANT REIKI HEALING
To make full use of Reiki in my practice, I have adopted Reiki treatment to my healing services.
In my case, I go through distant Reiki treatment without the presence of the person being treated.
It is a demanding and little refined technique. And so there is a lot of space for testing and linking classic healing systems and Reiki distant healing. I have already reached respectable level. I provide free of charge distant treatment and feel free to contact me via email: sasapueblo@meditacia.sk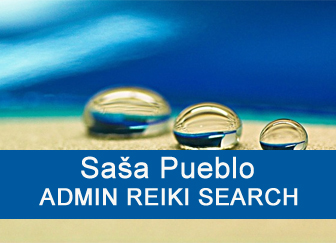 Read Admin Reiki SearchClose Admin Reiki Search
Sasa Pueblo
ADMIN REIKI SEARCH
My nickname is SASA PUEBLO and I am administrator of Reiki Systems of the World. I'm trying to have good overview of Reiki around the world. First of all, I collect Reiki search engines then individual types of Reiki over the world. It is good to have knowledge what happens in the world of Reiki who is involved and what people do in this area.
Web Pages with Reiki contents are collected for the reason that we examine enthusiasts who do Reiki, why they do Reiki and how they do Reiki. At the same time, we also examine unique characteristics of representatives of each Reiki school by clairvoyance techniques. This is research to improve Reiki overall.
We will not be personal, but we will publish clairvoyance research for the benefit of all Reiki enthusiasts.
We also will create collections of Reiki music videos, symbols and forms of healing for you. You have a lot to look forward to. We are here to support Reiki.
If you want to support us, to give us any idea and some web address, then please contact me on my mail.