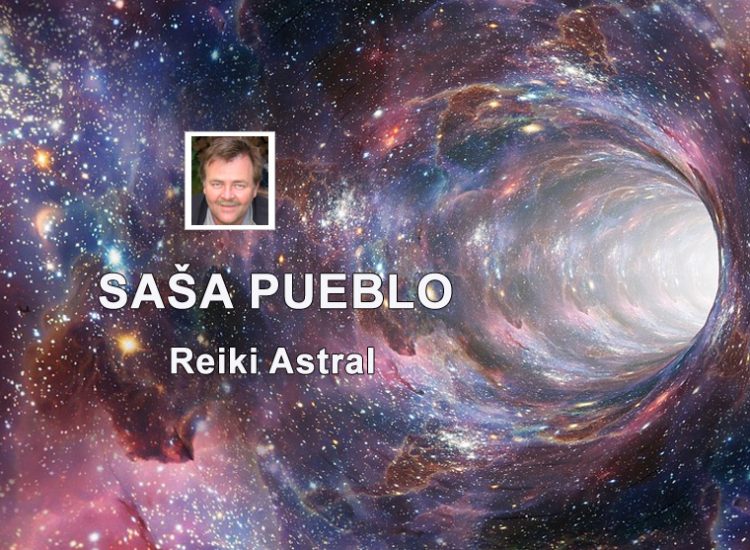 Reiki Astral

Solid Reiki research based on testing and verification. Getting know different Reiki systems. Now we will take care about Reiki and out-of-body experience. Utilize Reiki to healing through out-of-body experiences. This is unique usage of Reiki energies.
OUT – OF – BODY PROJECTIONS – OBE
I will deal here with an extremely complex problem and that is the bridging of the out-of-body projections to practical Reiki system.
First, we look at out-of-body experiences from the medicine view and its perception of such experiences as mental and psychological disorders of man. It is medicine perspective of view and more psychology and psychiatry.
Thus, according to medical knowledge, the out-of-body experiences are only different types of hallucinations. This is classical medical approach that we will respect here and come out of it. These experiences have people who have somehow damaged their neurons and nerve cells. Thus, for example, they have fallen into a clinical state of death and have returned from this state back. Of course, with slightly damaged functions of nerves and neurons. Eventually, the person has reduced or damaged the neuronal activity of the neurons of the brain and is unable to reasonably and rationally realize that he is a human being and not an animal. An aging person suffers from a loss of neurons and may be declared unlawful. They are no longer able to think at all as little kids in the nursery. Then there are various minor faults to experience different astral projections. So something like the penetration of energy and ego and desires outside the body.
This happens in case that persons produce in the body lot of night melatonin, serotonin and other different chemicals and such chemicals are stored in their cells. Or they have excessively excess iron reserves in the cells and so on. These individuals experience spontaneous manifestations of out-of-body projections and they are not knowingly aware but they feel them. There is a person who has experienced sleeping in doctors, receiving anesthesia and under the influence of sleeping substances experienced an out-of-body experience. I personally communicate with a person whose doctors have given narcosis once, but the person produces substances similar to narcosis at night and has an out-of-body projection all night which is in fact dangerous because the body has to regenerate at night and not move the part of the psyche somewhere often don´t know where.
There is another case and it's drug use like ayahuaska, mescaline or pure form of ayahuasca DMT drug. Somewhere in the world these drugs are allowed. By law, I must say that their use is illegal and completely damages the human psyche. Their intake is criminal and is not recommended. To experience an out-of-body experiences, do not take drugs. All you have to do is create them on the basis of the suggestion and under influence of artistic people creations. It is the internal production of drugs and it is not illegal. Each of us creates certain microdrugs in the body. And in this case, sick people can make DMT at high doses in themselves without external use and they will suffer from spontaneous out-of-body projections – OBE.
The extreme case is the person who illegally takes drugs and mixes them so that it threatens his/her own lives. Person finishes in hospital and litteraly doctors say he/she is dead but the person survive and functioning, of course with brain damages. But this person after such experience will have strong out-of-body experiences and executes healing to anybody. I personally know such person and I keep communicating with this person and learning him how to handle such states in favor of others.
The person has an infinite number of clinical deaths and returns from them. The person gradually starts release energies from yourself to the space around the person. We are talking about bubbles and their ability to perform small tasks and missions. They can become the basis of a special bio-artificial intelligence. Such person penetrates to the world of dead memories which is mainly formed from neurons in bones. In esoterism we talk about the bone brain.
There are people with very bad bones and muscles and their bio-particle psyche penetrates into different areas of the cosmos.
Those who have the animal bones in the face can go into the cosmos and contact for example organic life and intelligence beyond our Galaxy. Ascetic yogis who meditate and deprive themselves of everything on this planet and by meditation disconnected themselves from objects around them, go into the cosmos and into the black holes. I often ask these yogi men to take me on such astral trips. And when I wanted to participate, I had to practice a few years of disconnection by yoga and then trips to the cosmos were done through these people.
The basis of such out-of-body experiences is creation of specific chemicals directly in human bones. In bones and bone cells are created bio superconducting substances in the body and room temperature. Out of senses activities require strange superconducting chemicals from human bones and here projections start to produce substances which eventually human body destructs and damages. I do not recommend do not recommend training or coaching of badly executed out-of-body experiences. I have to write this here because of the laws that make sense to me. It is legal consciousness and recommendation.
Astral projections reach people with damaged or non-standard chemistry in bone cells. But also those who have been subjected to cosmic rays. And no wonder that some astronauts have achieved extra-mental projections and contacts with technological-organic life or intelligence in extreme depths of the cosmos. It is realistically possible. Persons who have been exposed, have black spots on their tongue and on bones and will have permanent and uncontrollable out-of-body and sensory experiences. The person has been given radioactive substance for examination and this weak radiance will be settled in bones and the person will have out-of-body experience. Individuals who have an out-of-body experience feel remote Reiki treatments better than others. Their sensitivity to Reiki energies is high.
Babies make extra-mental projections through thymus in the middle of the chest and through the energy in that area. We call it all angelic spheres. Older people, due to old age and the lack of neurons, spontaneously make extra-mental projections into the world of dead memories.
A specific case is a person who had brain operation and for several hours his blood was cooled and raced through the brain. Such individuals then have extraordinarily far off-body projections into the depths of the cosmos. Sometimes up to the 100 km raised to the power of 400 km in all directions in our Galaxy. There is also the possibility of common astral journey into a real cosmos. So I would not like to experience such an astral experience but with this person this can be achieved. That person teaches you how to control that the psyche and ego in depths of the cosmos and do not allow to destroy the psyche.
An even more specific case is a person who is knowingly crippled and has masochistic disorders and pain in his or her taste. Out-of-body experiences are through the magnetic and magmatic core of Earth into depths of the cosmos. And so it is good for such person to ask for joint travel but not often. Humans would quickly destroy the chemistry, the cells, and the health.
To out-of body experiences often goes people with damaged sleeping lobe behind their ears. Uncontrollable astral projections. I personally know in my sleeping brain weaken certain functions for a certain period and so to make astral projections. But I never do it myself, but with more people who have pathology.
Out-of body experiences could be done into the microworld of particles and deepest 10 enhanced to minus 60. Thus 10 enhanced to minus 10 are something like electrons, quarks, protons, and so on. These projections outside of body can go on finer particles. The science is calling them a wave rather than a particle. They are no longer in needle tip size. It's just a comparison to know in which micro world you are moving in, 0.0000001 and even less to make it a bit clearer. Magnetar, quasar, supernova, hypernova are microparticles.
I personally practice all kinds of out-of body experiences. I am a hunter of such individuals and I often do controlled out-of-body projections all over the world, but also to organic intelligence. And in the world of out-of body experience I'm known as a "celebrity". In order to protect my health and the standard psyche (only the psychiatrist determines it), I had to make a lot of rational measures. First of all, I practice conscious and strictly controllable manifestations of out-of body projections. It's such research and own practices. It has the goal and means. That's why my out-of-body status has been moderately active. Such a state of minimal activity and minimal bio-superconducting chemicals for this activity. Bio superconducting substances are mainly for physical and mental health and I am as a atomic head with a carrier rocket enclosed in the physical body of my body. Bio superconducting substances are mainly for physical and mental health and I am as a atomic head with a carrier rocket enclosed in the physical shell of my body. There are also individuals who make out-of-body projections and then attack me. They sometimes get attack back from me and an out-of-body projection into depths of the cosmos which they don´t know. And I'm leaving them to try and return home. Then I watch them and the journey takes a few months. Finally, I help them when they get stuck somewhere. And they will not attack me anymore.
This topic would be for whole book and describe all out-of body experiences would be a big deal. So at least an introduction to this issue. I personally do out-of body experiences, I examine them, I am a hunter of non-traditional out-of senses experiences in some persons. I even have a group that develops on this basis something like a bio-artificial intelligence or system. It's a combination of out-of body experiences, system od duality (kind of mental twin) described in psychiatry and what will be after our death. But that's not a concept for a normal mortal. Something similar to homunculus in alchemy and hermetism when it comes to you. But it is based on the creation of human intelligence on Earth.
10 Top Book of OBE Astral
Bob Peterson and his list of 10 most interesting books he likes from OBE category. Some of them for their spirituality, some for their scientific analysis, some for the narrative.
http://astrallife.yuku.com/topic/189/Robert-Petersons-Top-10-OBE-Books#.Vpg0SR8k6Mk
Bob Peterson – Reviews of all OBE books in order by date of publication.
http://www.robertpeterson.org/BookReviews.html
Bruce Goldberg – astral projection
Bruce Goldberg – Hypnotherapist, specializing in regression of past lives, media consultant, New Age metaphysical activist and spokesman, he has written many interesting books.
http://www.drbrucegoldberg.com/
Robert S. Peterson – OBE
Robert S. Peterson is the author of four books – Out of Body Experiences: How to Have and What to Expect, Lessons Out of the Body, The Gospel According to Mike, Answers Within.
https://plus.google.com/104198517168177565604
Book about OBE
http://www.robertpeterson.org/obebook.html
http://www.hermetics.org/pdf/Robert_Peterson_-_Out_of_Body_Experiences.pdf
Facebook
https://www.facebook.com/Robert-Peterson-204821776268440/
VIDEO FOR TRAINING OBE
http://giphy.com/gifs/xTk9ZWOl7vTOO5sBlC
https://goo.gl/i43deV
Jürgen Ziewe OBE
The Jurgen Ziewe artist, known for his computer-generated fantasy images, found his way into books of famous sci-fi authors, the author of two books – a collection of his out-of-body experiences gained during the thirty-five years of deep meditation practice.
http://www.jurgen.ziewe.com/Fine_art/Jurgen_Ziewe_-_fine_art.html
William Buhlman OBE to his vision
William Buhlman is one of the world's leading off-road OBE professionals, and is also an expert on disciplines such as hypnosis, creative visualization, and meditation.
http://www.astralinfo.org/
https://www.monroeinstitute.org/blog/william-buhlman%E2%80%99s-obe-action-plan
SEANSA OBE
Seansa is one of the most popular methods used in spiritism. This is an attempt to communicate with the spirits, it is a meeting of people who share the desire to establish contact with spiritual subjects.
https://en.wikipedia.org/wiki/S%C3%A9ance
Table turning
Spiritism stand serves as a means of communicating with spirits. The Spirites met in groups around small circular tables, holding each other's hands and trying to get the ghosts up. One of the participants was the media that brought the message of a dead man and information from "the world" in the trance. The Spirit spoke through the mouths of the media or by the automatic movement of his hand he wrote his links.
https://en.wikipedia.org/wiki/Table-turning
Ouija
Ouija is a flat plate labeled with alphabet letters, numbers 0-9, with words yes, no, hello (occasionally) and goodbye, along with various symbols and graphics.
https://en.wikipedia.org/wiki/Ouija
List of authors of OBE books
http://astrallife.yuku.com/topic/189/Robert-Petersons-Top-10-OBE-Books#.Vqv0AvnhDct
Sylvan Muldoon
https://en.wikipedia.org/wiki/Sylvan_Muldoon
Robert Allan Monroe
https://en.wikipedia.org/wiki/Robert_Monroe
https://www.youtube.com/results?search_query=Robert+Monroe
William Buhlman
http://www.astralinfo.org/
Robert Bruce
https://www.astraldynamics.com/
Frederick Aardema
http://www.beyond-body.com/
D. Scott Rogo
https://en.wikipedia.org/wiki/D._Scott_Rogo
Out of body experiences OBE
Out-of body experience (from English out-of-body experience, OBE or sometimes OOBE) is the experience which include the feeling of hovering outside of your body and in some cases perceiving the physical body from outside of your body.
https://en.wikipedia.org/wiki/Out-of-body_experience
Phantom limbs OBE
The phantom limb is a feeling that the amputated or missing limb is still attached to the body. It is mostly painful. Phantom feelings can also occur after removing other parts of the body, such as limbs – after breast amputation, eye removal (phantom eye syndrome). Pain sometimes aggravates stress, anxiety, and weather changes
https://en.wikipedia.org/wiki/Phantom_limb
Autoscopy OBE
Autoscopy is an experience in which one perceives the surrounding environment from a different perspective, from a position outside of one's own body. Cases of autoscopy are commonly found in modern psychiatric practice. According to neurological research, there are autoscopic experiences of hallucinations.
https://en.wikipedia.org/wiki/Autoscopy
Return from the state of restarting death and drugs and narcosis
Temporopriest junction TPJ – OBE
Temporopriestal junction (TPJ) is a region of the brain where time and parietal lobes meet. TPJ includes information from the thalamus and limbic system, as well as visual, auditory and somatosensory systems. TPJ also integrates information from the outside environment as well as from the inside of the body.
https://en.wikipedia.org/wiki/Temporoparietal_junction
Evil twin
Diabolic twin is an antagonist found in many fictional genres. They are physical copies of the protagonists, but with radically reversed morals. Although there may be a moral difference between true biological twins, the term is more likely to be incorrect.
https://en.wikipedia.org/wiki/Evil_twin
Astral body OBE
The astral body is the silhouette of the human body, a body created by the phosphorescence of the material body, conditioned by the action of other substances and essences present in the material body. Its form is created by the concepts with which the mind and human consciousness work.
https://en.wikipedia.org/wiki/Astral_body
The fine body of OBS
The energy body (other names: vibratory field, subtle body, biopole, aural field) is in some religions, parapsychology, mystic body around the body (often any subject) that is interpreted as a fine energy "radiating" consists of several other "bodies", "layers", "levels".
https://en.wikipedia.org/wiki/Subtle_body
Certain percent of neurons must be damaged to some extent
Etheric body OBS
The etheric body is made up of small energy lines, it has the same structure as the physical body, including all anatomical parts and organs. It consists of energy matrices on which the physical mass of the tissue is anchored and which determines the shape of the body. The etheric body extends over the physical body to a distance of 0.8-5 cm, at pulsating rate of 15-20 cycles per minute. The color of the etheric body varies from light blue to gray.
https://en.wikipedia.org/wiki/Etheric_body
Spiritism OBE
Spiritism is faith in the afterlife and communication with the souls that die through the media. Spiritism is not a religious sect, but a philosophy or a way of life, supporters of spiritism are called spiritists. Allan Kardec is considered the founder of spiritism.
https://en.wikipedia.org/wiki/Spiritism
Survival of clinical death and return to life.
Survival of clinical death in childhood and healing of damaged neurons.
Multiple clinical death and repeated returns.
Return from the state of physically reported death and drugs and narcosis.
Death OBE
Death is the stopping of life functions in the body, linked to irreversible changes that make recovery of vital functions impossible. Death is, therefore, the state of the organism after the end of life, the complete and permanent loss of consciousness. Death occurs in every living organism at a different age, and in most cases it can not be determined in advance.
https://en.wikipedia.org/wiki/Death
Hypothermia under medical supervision – OBE
Subcooling or hypothermia is a condition where the body temperature falls below the level required for normal metabolism and function. As a result of brain failure, confusion occurs, the patient is sleepy, eventually loses consciousness (at a temperature below 28-30 degrees Celsius). Subcooling is accompanied by frostbite which begins in the uncovered parts of the body and on the limbs, starting with the fingers.
https://en.wikipedia.org/wiki/Hypothermia
Cell uptake by melatonin – OBE
Melatonin is a hormone produced in the brain in the pineal gland (epiphysis), but also in the retina and the gastrointestinal tract. Melatonin is produced from the amino acid tryptophan in the body and one of its major intermediates is serotonin – a signal molecule with many biological properties.
https://en.wikipedia.org/wiki/Melatonin
Ketamine to maintain anesthesia – OBE
Ketamine is a substance that is used in human and veterinary medicine. Ketamine is a dissociated anesthetic. Unlike other anesthetics, it stimulates the cardiovascular and respiratory center and is a powerful analgetic. Reliable effect is also achieved after intramuscular administration.
https://en.wikipedia.org/wiki/Ketamine
Ayahuasca OBE
Ayahuasca can be classified as psychedelic and immediate psychological effects include changes in sensory perception, especially visual, changes in perception of time. Ayahuasca is traditionally used by Amazonian natives in the presence of experienced shamans. In the twentieth century, syncretistic churches were also used ayahuasca as a sacrament in their worship.
https://en.wikipedia.org/wiki/Ayahuasca
Meskalin and OBE
Mescalin is a psychoactive alkaloid. His hallucinogenic effects were used by North American Indians in Mexico at religious ceremonies. It is obtained from Lophophora cactus (peyotl, peyote) or synthesized artificially.
https://en.wikipedia.org/wiki/Mescaline
Tibetan Book of Dead – OBE
The Tibetan Book of Dead, literally "delivering in barde through listening", is one of the basic works of Tibetan Buddhism whose authorship is attributed to Padmasambhaw. It is a buddhist text of tantric tradition. Bardo thödol is an introduction to the living as to overthrow death and how the process of dying can be transformed into liberation.
https://en.wikipedia.org/wiki/Bardo_Thodol
Sleep paralysis with ketamine and OBE
Sleep paralysis is a state between sleep and awake when the brain is partly aware of reality but can not yet sufficiently distinguish this reality from the dream and different contents of the subconscious and, above all, can not control the muscles so that the person has almost complete paralysis of the skeletal muscle controlled by will, including the inability to use vocal cords.
https://en.wikipedia.org/wiki/Sleep_paralysis
Succubus states the body when it produces DMT
Succubus is a kind of daemon in medieval Christian mythology – the astral vampire who conquers men, especially monks, sexually intertwines with them and exhausts them, sometimes to death. The action of succuba was often attributed to pollutia.
https://en.wikipedia.org/wiki/Succubus
Dimethyltryptamine (DMT) is a very strong, naturally occurring hallucinogen produced by plants and present in trace amounts in the human body. It shows similarity with other hallucinogens, LSD and psilocybin. Chemically, it is white or brownish aromatic crystalline substance.
https://en.wikipedia.org/wiki/N,N-Dimethyltryptamine
Parotid glands and OBE status
Inflammation of the parotid gland (parotitis, mumps, colitis) is an acute infectious disease characterized by swelling of the mucous membranes, sometimes with the participation of other organs. The most common are children between the fifth and tenth years of life. Common complications are meningitis and orchitis which can lead to later male infertility. Illness and complications can be prevented by vaccination.
https://en.wikipedia.org/wiki/Mumps
Sleepwalking and OBE
Sleepwalking or somnambulism or lunatitis is a sleep disorder, manifesting as a form of complex, unconscious behavior that is apparently purposeful and occurs in the transition from sleep to a state of similar hypnosis.
https://en.wikipedia.org/wiki/Sleepwalking
Hypnosis and OBE
Hypnosis is a method of artificially inducing hypnotic sleep – a similar state of sleep, characterized by increased suggestiveness and hyperconcentration of attention; it manifests itself with loss, passivity, obedience to the command (rapport) of the hypnotist. Hypnosis is used in medicine in the treatment of chronic alcoholism, drug abuse, smoking and also as a means of anesthesia in surgery, obstetrics and dentistry.
https://en.wikipedia.org/wiki/Hypnosis
Seance and OBE
Seance is a spiritistic encounter of people who have gathered to communicate with spirits through the media that gives them spiritistic links.
https://en.wikipedia.org/wiki/S%C3%A9ance
Ganglion and OBE
Ganglion is a group of nerve cells or a group of nerve cell bodies located in the autonomic nervous system and the sensory system. The ganglia contains cellular bodies of afferent nerve (inlet nerve fibers) and efferent – output / motor nerve fibers or axons.
https://en.wikipedia.org/wiki/Ganglion
Child and pedology and natural OBS
Pedology is the study of the development and growth of a child. This term is rarely used today and replaced by the concept of pediatrics (see Pediatria). – Science science is called pedology.
https://en.wikipedia.org/wiki/Pedology_(study_of_children)
Children and angel spheres of the baby's glands – OBS
A child's gland or thymus is located between the primary organs of the lymphatic system and is placed in the chest in front of the thoracic bone in front of the trachea. T-lymphocyte maturation occurs in the membrane. Its size varies with age, the largest of which is in childhood, from puberty to gradual dissolution and replacement with fat tissues.
https://en.wikipedia.org/wiki/Thymus
EXERCISES AND RECOMMENDATIONS FOR TRAINING ASTRAL – OBE
Many techniques are described
OBE is an important choice of techniques – hypnotic techniques, visualization techniques, mirror technology, dream technique, visualization with affirmation …
http://www.astralinfo.org/astral-projection-methods/
When reading a powerful astral body
Everything you ever wanted to know about astral projection (OBE, out-of-body experience), how do we know if we have an out-of-body experience?
http://uk.iacworld.org/astral-projection-questions-and-answers/
Procedure – bones, energy, ketan – surplus supports the astral, the vibration of the astral body as a meeting session.
Creating two energy bodies and one into the inner world and the other into the outer world and then separately.
Conduct dreams into seansa body full of energy – a technique.
To bring a sense of relaxation to your body.
Carrying a sense of thirst and total senses in your body.
Intake of foreign ectoplasms from bones.
Traveling astrally through the person who has it and does not know it is conscious. An interesting procedure.
Traveling through a dying person's record after 20 minutes of clinical death – a special technique.
Put the idea of ​​a fire or other natural element into the astral body.
Stop seeing the physical body and then the sounds of the letters.
In the astral body to put in memories.
Read some text, look elsewhere, then read it again or watch your watch and remember the time, look outside and then watch again. The observer will notice that in the dream the text or time is used to change.
Reading books on astral problems and inserting text into your memory and creating astral spirit.
Put different colors into the astral body.
How to install yourself into dream – hands
This technique has been popularized by Carlos Castaneda in the book The Way to Ixtlan. Still before sleep, one looks at his hands and says to himself: "Later, when I dream, I look at my hands and realize that I dream." During the dreaming, one looks at his hands, then he looks around and Repeats this procedure during a dream.
Speeding the movement of sensory organs into the astral body.
See your skeleton in mirror supports OBE.
Perceiving what is behind the mirror and thinking and imagining how you get behind the mirror – beyond the mirror to other worlds.
Model your astral organs as if you had a heart-shaped bowl and dropped candle wax into it.
Create a small copy of the heart in the bone and send it to the heart, wrap and enlarge, creating the cells, the base to make in the bone, bone.
VIDEOS OBE EXPERIENCE
https://www.youtube.com/watch?v=xVw5QTHrqy4
https://www.youtube.com/watch?v=7sY5xyT86aY
https://www.youtube.com/watch?v=OEbPEW_KpQw
https://www.youtube.com/watch?v=7uIGvM8qiNc
https://www.youtube.com/watch?v=0eLOztphAvc
https://www.youtube.com/watch?v=pKQuwK2v6PI
https://www.youtube.com/watch?v=2gpgTaYpacU
https://www.youtube.com/watch?v=txidhOqgySU
https://www.youtube.com/watch?v=ROI1W3Lgqbs
https://www.youtube.com/watch?v=tlKW-8GYj38
https://www.youtube.com/watch?v=DCnAyhif3qY
https://www.youtube.com/watch?v=I1V2EmSUC_k
https://www.youtube.com/watch?v=bUj4P6pvkIE
https://www.youtube.com/watch?v=pWgHYb_FH6k
https://www.youtube.com/watch?v=1Nn_t9rbPr0
https://www.youtube.com/watch?v=kJRVeg5LgyE
https://www.youtube.com/watch?v=weX9i831gSU
https://www.youtube.com/watch?v=lYx70H309rs
https://www.youtube.com/watch?v=AWGghdvet8w
https://www.youtube.com/watch?v=welPgGCxpCc
https://www.youtube.com/watch?v=qa3jZxF9jd4
https://www.youtube.com/watch?v=QqkDXh_AJ7E
https://www.youtube.com/watch?v=PUa3cUrh3Ts
https://www.youtube.com/watch?v=cwC_3oYHw5E
https://www.youtube.com/watch?v=7UmlWHO7RY4
https://www.youtube.com/watch?v=CGeIpEW6oRQ
https://www.youtube.com/watch?v=AVKghQzm2a4
https://www.youtube.com/watch?v=hprKBU9btN8
https://www.youtube.com/watch?v=r_BBjxKnem0
https://www.youtube.com/watch?v=nmbT6qwoqoQ
Videos Robert Monroe's Out of Body Experiences
goo.gl/SB8FiP
VIDEOS METEORITE COLLECTION
https://www.youtube.com/watch?v=_wFhYgUnUZw
https://www.youtube.com/watch?v=YFgtyahwhsk
https://www.youtube.com/watch?v=5Zuos5juMvk
https://www.youtube.com/watch?v=hr2eHV_q3H8
https://www.youtube.com/watch?v=pu5wZmIzQPI
https://www.youtube.com/watch?v=Ln5yVLEpaoA
https://www.youtube.com/watch?v=mPV5Ai5ezhk
https://www.youtube.com/watch?v=aOTy8yKbL-I
https://www.youtube.com/watch?v=qno5vJL0nms
https://www.youtube.com/watch?v=GG5En50wyDY
https://www.youtube.com/watch?v=TnD4jkpl-DE
https://www.youtube.com/watch?v=gfM4WRV1RE8
https://www.youtube.com/watch?v=HFviKS46xOQ
https://www.youtube.com/watch?v=dysf0B5XULc
https://www.youtube.com/watch?v=JT2t_Jr12VU
https://www.youtube.com/watch?v=d3wouurNSp8
https://www.youtube.com/watch?v=Cje3vZsmTdo
https://www.youtube.com/watch?v=e1quGsH4f68
https://www.youtube.com/watch?v=t_1bIB7NK4Y
https://www.youtube.com/watch?v=Y0EW72lWIMg
https://www.youtube.com/watch?v=mSbYSehZmwE
https://www.youtube.com/watch?v=cRJHI7aMHW8
https://www.youtube.com/watch?v=SLCvhCJKpvY
https://www.youtube.com/watch?v=UT_2fvILlOA
https://www.youtube.com/watch?v=iAhR65AhCY0
https://www.youtube.com/watch?v=dEeF2GRwpq4
https://www.youtube.com/watch?v=9yh4RTeNebU
https://www.youtube.com/watch?v=HmK5WMcshcI
https://www.youtube.com/watch?v=tpr9mYTK81M
https://www.youtube.com/watch?v=F0SzsmE0ivA
https://www.youtube.com/watch?v=gxOAm1hXL-A
VIDEOS CLAIR DE LUNE
https://www.youtube.com/watch?v=5rvpQtKVHC8
https://www.youtube.com/watch?v=271IvGOLDU4
https://www.youtube.com/watch?v=5rvpQtKVHC8
https://www.youtube.com/watch?v=APsLfpfDGOI
https://www.youtube.com/watch?v=bMY5fFm-VQg
https://www.youtube.com/watch?v=czVkT-JrXd0
https://www.youtube.com/watch?v=E91yxk_pT_A
https://www.youtube.com/watch?v=k3EVLSziXQI
https://www.youtube.com/watch?v=lBpOKRbDa1U
https://www.youtube.com/watch?v=-LXl4y6D-QI
https://www.youtube.com/watch?v=mVJp9Y79JFg
https://www.youtube.com/watch?v=OEbPEW_KpQw
https://www.youtube.com/watch?v=S530Vwa33G0
https://www.youtube.com/watch?v=Sqt_z5CCxTw
https://www.youtube.com/watch?v=ZfSV_k3MhCw
HELLO
Sasa Pueblo Pleasant and instructive reading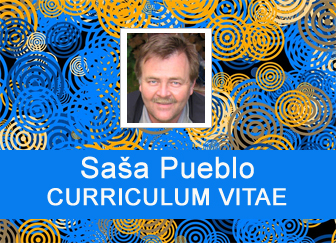 Read Curriculum VitaeClose Curriculum Vitae
I was born on 4th of January 1960 in Slovakia, Europe.
When I was 5 years old I fought for life several months and my grandmother who was herbalist and healer was helping me. She saved my life.
I did not attend the school very often because I still had problems with lungs.
But protestant pastor from neighborhood gave me basic education.
My grandmother loved going to the church but I better loved Indian figures.
My grandmother liked company of weirdos and homeless people. She loved to take care about them and I was there.
I have always loved to grow plants, picked up herbs and I was environmental activist.
I have decided to become polymath, educated in all natural, technical and spiritual sciences.  I still continue in this trend of highly and integrally educated personality up to this day.
Especially, I dedicate to all disciplines within medicine and I have different approaches to study them. I have decided to begin the path as healer and therapist.
I used to pick up herbs, mushrooms, leafs and yields from trees and bushes. I made homeopathic, herbal teas, different types of homemade herbal creams and tinctures.
Nowadays I practice distance healing without the presence of treated person.
I also practice special exercises called basic physiological exercises and it is training of special movements for persons in higher age. I manage the group of people in age over 60 who regularly train such exercises.
I care about issue of sleeping, hypnosis, autohypnosis and suggestions applied in distance Reiki without presence of the patient.
I have practiced active distance healing since 2013 and in this area I take care about 100-120 people who are under my long lasting care.
I also actively practice SRT system and I help related community of enthusiasts for SRT therapies.
I have created system of clairvoyance performances in the area of health, psychology and relationships. I execute such performances by clairvoyance techniques on distance without the person who is treated.  I use clairvoyance techniques to perform medical, psychological and psychiatric tests. I have connected such practices with medical laboratory values.
I am also interested in mysticism applied into religious systems. I have strong interest in everything what could be built during the life and what could be transformed into the world of dead memories. This is the issue of the Holy Sepulchre.
My specialty is interest in building artificial intelligence in robotics. I focus on building bio intelligence in human body and especially in the cerebellum, linked to the Kabbalah.
I am ready to exchange experience and knowledge. I communicate in English language.
Contact: sasapueblo@meditacia.sk. I will answer quickly and especially to every email.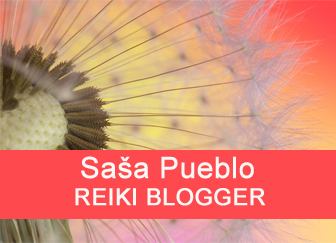 Read Reiki BloggerClose Reiki Blogger
Sasa Pueblo
REIKI BLOGGER
I have been working in spiritual sphere over 20 years. I have realized research in different areas of spirituality over whole world. I am objectively engaged to spirituality and esoterism. I went through spiritual world by clairvoyance techniques and many videos helped me to go through different forms of spiritual meditations from prehistory to nowadays forms of meditation. In year 2014 I decided to implement practical esoterism and spirituality on Reiki platform. I had feeling and logically emerged that this will be good thing. I wanted to publish my articles in English language. Circumstances helped me that one girl with excellent English knowledge came meditate to me. My desire was to get my articles translated by the person who actively meditate. And it has become small miracle and we have translation which is a great thing.
We gradually test individual Reiki systems and we make a record of them.
The record is processed, translated to English and posted on this site. I hope that our articles will bring you joy and new insights.
Here are my main home pages in Slovak language:
https://meditacia.sk/
https://forumzdravie.sk/onlinesasapueblo/
I encourage you to use: https://translate.google.com/m/translate for translation.
Following are English translations of my articles:
https://apoort.net/meditation/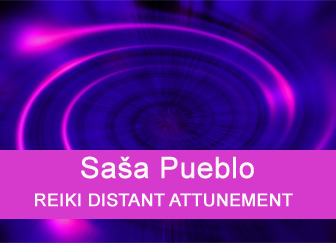 Read Reiki Distant AttunementClose Reiki Distant Attunement
Sasa Pueblo
REIKI DISTANT ATTUNEMENT
I also do Reiki attunement and consecration to all degrees. I do attunement to different kinds of Reiki. I specialize mainly in distant Reiki attunements and their gradation. Distant consecrations require testing and verification. By testing I examine the quality of distant attunement. It is good to repeat distant attunements several times and so achieve stronger Reiki stabilization.
I do Reiki attunement which is free of charge. It is good to already have basic Reiki consecration classically in the presence of consecrated person and the initiator. Then my specialized Reiki attunement is more effective.
As I have studied and trained the history of Reiki, I know how to return to original attunement of disappeared Tiandai Reiki school.
I can test you whether your Reiki attunement has been done correctly and I am able suitably adjust it for you.
You can email me via: sasapueblo@meditacia.sk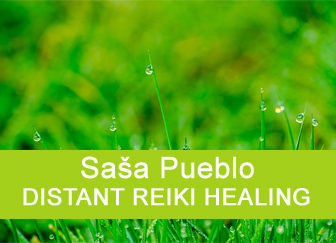 Read Distant Reiki HealingClose Distant Reiki Healing
Sasa Pueblo
DISTANT REIKI HEALING
To make full use of Reiki in my practice, I have adopted Reiki treatment to my healing services.
In my case, I go through distant Reiki treatment without the presence of the person being treated.
It is a demanding and little refined technique. And so there is a lot of space for testing and linking classic healing systems and Reiki distant healing. I have already reached respectable level. I provide free of charge distant treatment and feel free to contact me via email: sasapueblo@meditacia.sk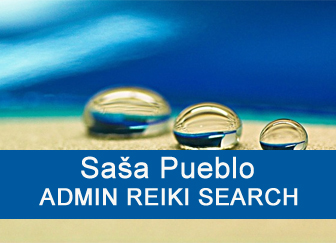 Read Admin Reiki SearchClose Admin Reiki Search
Sasa Pueblo
ADMIN REIKI SEARCH
My nickname is SASA PUEBLO and I am administrator of Reiki Systems of the World. I'm trying to have good overview of Reiki around the world. First of all, I collect Reiki search engines then individual types of Reiki over the world. It is good to have knowledge what happens in the world of Reiki who is involved and what people do in this area.
Web Pages with Reiki contents are collected for the reason that we examine enthusiasts who do Reiki, why they do Reiki and how they do Reiki. At the same time, we also examine unique characteristics of representatives of each Reiki school by clairvoyance techniques. This is research to improve Reiki overall.
We will not be personal, but we will publish clairvoyance research for the benefit of all Reiki enthusiasts.
We also will create collections of Reiki music videos, symbols and forms of healing for you. You have a lot to look forward to. We are here to support Reiki.
If you want to support us, to give us any idea and some web address, then please contact me on my mail.