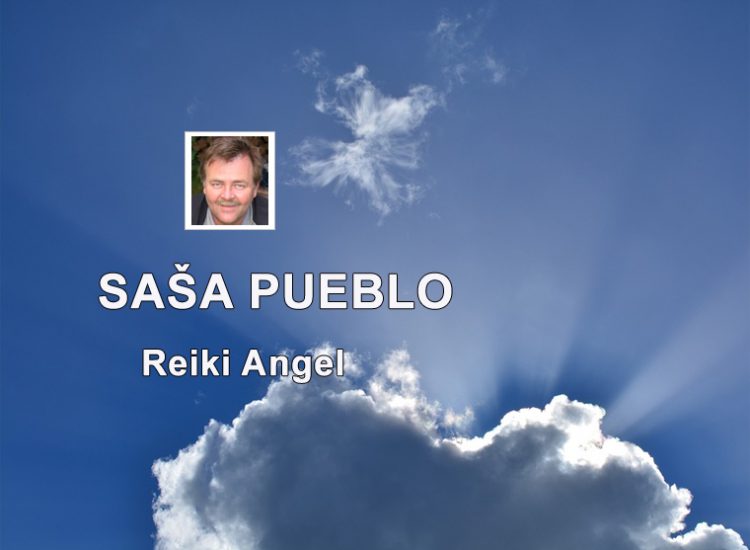 Reiki Angel

I will here cover issues around angel world. Also, a visual symbol of the angel which is presented as a human figure with wings or as fluid or ethereal being created from mist and it has white birds wings. Angel is in symbolism characterised as envoy of somebody. Envoy brings something and somehow stands ready to assist. Angel may have the context of today's religious beliefs and symbols. Angel and angel symbol is bit different for each person and at the beginning is good deeply and systematically take care and meditate on all types and forms of angels.
So you actively collect everything about angels and store this information in your memory in the brain. This is first stage where you recognize the angelic realm throughout human history to the present day. Of course, such intense activity that lasts for many years leads to the fact that angelic ideas are so concentrated that they are not already common ideas and in memories obtain an ability to communicate with you. It is completely normal because millions of imaginations about angels lead to the formation of an angel with some potential for communication. Such an approach will make you literally angelic expert on the issue.
Thymus – angel
You still collect and look for all kinds of angels and writes them into memories. But at the same time you want to go deeper into this issue and in the direction of angels surprisingly to thymus. Until 15th year of life we have in the chest thymus of size child's heart. In the spiritual jargon it is called the spiritual heart. If you are oracular or sensibly tuned, you begin to perceive the release of energy from the thymus. In the artistic imagination can be seen soared energy in thymus. And these energies could be seen as angels figures with wings. This is obviously wrong. In fact, thymus cells give energy information for cells in the body but also for surroundings.
If we want to comment on the destiny of the child then the size of thymus is extremely important indicator of the success of the child in the future. Children with large and healthy thymus are more likely to be in life healthy and successful. Unless the child has a smaller thymus then health is not ideal and decisions of such persons are often vague, emotional and not going to overall success. In ancient China knew about these facts and therefore to the imperial child were seeking children with exceptionally large thymus and they were doing treatment using fresh eggs. These were energetic treatments clearly perceived by sensible person and ordinary persons were not able to perceive such treatments. Here can be seen how seriously was taken right way of thymus development of future emperor.
Child matures and can begin to perceive the energy emanating from the thymus which is in his chest still in one piece. Children often perceive flowing energy from thymus as angelic beings with wings. Sensible person is able to see in children with a large thymus energy which is formed next to child in the shape of a human figure. Not all children have these symptoms and they could be connected with some thymus damages. Child perceives someone next to itself and is able to form present energies to the shape of certain being. And why some energies from thymus have the shape of someone with wings?
This could be a big mysterious. But even this mystery can be explained by activities of certain shamans in the past. It was an ancient practice of Indians living in the Arctic and Antarctic, to give a certain consecration to children around the world. Indian culture is unique due to strong intersection of cosmic radiation. And now can be seen in living population damages in health and children glands from cosmos radiation. An atmosphere in these areas has not such protection how elsewhere. As if here living people would live all their life on the space station. And members of the space station are constantly exposed to cosmic radiation which causes the formation of a special energetic body similar to the human body. The point is that cosmic rays are absorbed by bones but when is too much radiation from the outer space, the radiation is stored in the body. Cosmic radiation from bones and other body parts creates energetic objects which are called angelic spheres. Children in the Arctic and Antarctic have strong outflow of energy from thymus and this energy is by human mind created to angelic realms. In the world of the dead are created special registrations from bones radiation and children glands after the death of inhabitants in South and North Pole. World of the dead in terms of clinical death, 20 minutes neuronal death, the death of neurons, release memories of man outside the body and gradual extinction and decay memories of a dead man. These records from the world of the dead often attack the thymus glands and communicate with them. And such opportunities provide spiritual world population of South and North Pole from the past.
Due to sick conditions of thymus (extraordinary size as pathological condition) and also radiation from outer space in children of Arctic and Antarctic can be seen the formation energetic objects around these children but then also in adults in this field. It can be seen not only white angelic realm, but also gray angelic realm and in this case persons do things only for themselves and not for others and in strong emotional base. In some individuals is possible to see black angelic realm and such case means that people live and act in order to harm themselves and surrounding environment. If person has white angelic spheres then this person is doing things for pleasure and also for the benefit of others.
Exceptional case are autistic children who have not reached and their thymus persist till their physical death. Their mental damage is strong and they dedicate the life only to a single subject. Such pathology is rare and even unique. Such person in a line of white angelic realms creates unique conditions. Angelic realm of such persons have extremely well impact on the success of others. This is the angelic realm that will dictate what you should do. Just do what they say.
Disintegration of thymus
How child matures, thymus gland decays and breaks up literally all over the body. Of course, it is not total extinction, but they will form small thymus in size of beans. Normally in the body stays about 50-100 pieces of small thymus strewn over the body. Individuals who have up to 100 pieces of thymus throughout the body is already hard hold thymus size of small beans in the active state. Energy being Angel no longer works well. But you can still mobilize people by oracular techniques and activate their thymus. Then you can determine whether they were white, grey or black angelic realm.
Not every person has thymus gland splited into 100 small pieces. Some people start to form new thymus glands around those 100 small pieces even in childhood. And therefore such person will not have 100 but 500 and we know also cases with up to 1000 small children glands. And that person even in adulthood has an active angel realms in itself. We would say that the person has a whole world of angels inside.
Such persons have damaged thymus glands by aging bit slowely than ordinary people. And such people are able to treat poorly functioning small children glands throughout the body. This allows to install a certain type of behavior to child glands also in foreign person. Here in thymus some Reiki people form their Reiki and Reiki programs and their transfer to another persons. Of course, I do not recommend to use own thymus for treatment and initiating the transfer of skills to others. If you turn your thymus for the treatment and consecration of others so there will be nothing to manage and regulate own cell function. And it can also mean accelerated aging.
Usage of thymus and therefore the angelic realm for Reiki consecration of other people means decreasing level of hormone thymosin. By oracular techniques I did reseach of Reiki masters over the world and all of them had weak amounts of this hormone of youth. And thus consecration of other Reiki masters is not without consequences. And also the treatment through own thymus glands is not without health consequences toward Reiki persons applying this kind of treatment.
Child glands spreaded over whole body took care about organism development in the childhood and in older age they should do the same as during the childhood. But the human body is aging and trying to block and discard children glands or worse to reprogramme the thymus to devastation of own cells. And therefore esoterically-minded person should be interested in how thymus operates and how to program a better example for health and self fatality.
Esoterically-minded person wishes to learn the concentration to children glands and also to embryonic cells that remain in the body. They are often active dormant and need to wake up. Then here is the effort to activate children glands by different resources and give them a reasonable activity for the next period. Even you can try to ensure the growth of new small thymus in the human body.
To children glands can be inserted a new program of care for body cells. Reiki person can power own children glands with thymus gland, for example children dyslexic individuals with autism disorders. These individuals whole life devoted only one type of object and they have never grown up and thymus are also in old age in the thoracic part. Their thymus gland contains unique angelic realms that act on man by pushing him to success. And this is an interesting fact which needs get to own thymus glands.
Children glands could be programmed by different kind of programs. For example permanent connection to long-living people who you look up at a distance by prophetic techniques and you link programs in their child glands witn own child glands. For example, it is interesting to remotely power on people who have extremely many children glands and program their child glands to support them and give them viability.
It is possible to meditate on own child glands and their connection by traditional Reiki characters and re-unite them into one whole. It is then possible to re-establish operation of the angelic realm on thymus and strengthen its presence. Angelic realm can be strengthen by meditation on various types of minerals. And also produce energy for own thymus from various biological resources. The program of individuals who open one of 200 prehistoric structures can be inserted to children glands. People have blocked such structures and it´s good to activate them also through the thymus.
Then there is one more technique to activate and support own children glands and the formation of astral beings from bone energy. Bioenergy is formed in human bones and this bioenergy can be stored in the human body and formed as in spiritual seance. But instead of the spirit of some dead person you invoke own organs and own cells. This is about astral projection and astral wandering used for the purposes of health, children glands and angelic realms.
Finally, beware of thymus or its remains in the sternum and also in lungs. Careless handling can cause asthma attacks and bad breath or inappropriate activity of the heart. Thymus may have even that kind of damage. This is a kind of asthma in asthma attacks, where thymus gland rapidly radiate bioenergy to lungs and heart.
HELLO
Sasa Pueblo Pleasant and instructive reading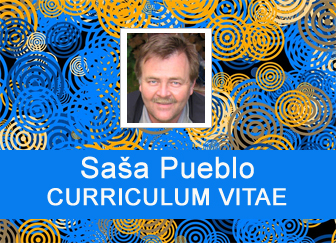 Read Curriculum VitaeClose Curriculum Vitae
I was born on 4th of January 1960 in Slovakia, Europe.
When I was 5 years old I fought for life several months and my grandmother who was herbalist and healer was helping me. She saved my life.
I did not attend the school very often because I still had problems with lungs.
But protestant pastor from neighborhood gave me basic education.
My grandmother loved going to the church but I better loved Indian figures.
My grandmother liked company of weirdos and homeless people. She loved to take care about them and I was there.
I have always loved to grow plants, picked up herbs and I was environmental activist.
I have decided to become polymath, educated in all natural, technical and spiritual sciences.  I still continue in this trend of highly and integrally educated personality up to this day.
Especially, I dedicate to all disciplines within medicine and I have different approaches to study them. I have decided to begin the path as healer and therapist.
I used to pick up herbs, mushrooms, leafs and yields from trees and bushes. I made homeopathic, herbal teas, different types of homemade herbal creams and tinctures.
Nowadays I practice distance healing without the presence of treated person.
I also practice special exercises called basic physiological exercises and it is training of special movements for persons in higher age. I manage the group of people in age over 60 who regularly train such exercises.
I care about issue of sleeping, hypnosis, autohypnosis and suggestions applied in distance Reiki without presence of the patient.
I have practiced active distance healing since 2013 and in this area I take care about 100-120 people who are under my long lasting care.
I also actively practice SRT system and I help related community of enthusiasts for SRT therapies.
I have created system of clairvoyance performances in the area of health, psychology and relationships. I execute such performances by clairvoyance techniques on distance without the person who is treated.  I use clairvoyance techniques to perform medical, psychological and psychiatric tests. I have connected such practices with medical laboratory values.
I am also interested in mysticism applied into religious systems. I have strong interest in everything what could be built during the life and what could be transformed into the world of dead memories. This is the issue of the Holy Sepulchre.
My specialty is interest in building artificial intelligence in robotics. I focus on building bio intelligence in human body and especially in the cerebellum, linked to the Kabbalah.
I am ready to exchange experience and knowledge. I communicate in English language.
Contact: sasapueblo@meditacia.sk. I will answer quickly and especially to every email.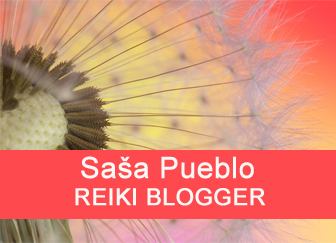 Read Reiki BloggerClose Reiki Blogger
Sasa Pueblo
REIKI BLOGGER
I have been working in spiritual sphere over 20 years. I have realized research in different areas of spirituality over whole world. I am objectively engaged to spirituality and esoterism. I went through spiritual world by clairvoyance techniques and many videos helped me to go through different forms of spiritual meditations from prehistory to nowadays forms of meditation. In year 2014 I decided to implement practical esoterism and spirituality on Reiki platform. I had feeling and logically emerged that this will be good thing. I wanted to publish my articles in English language. Circumstances helped me that one girl with excellent English knowledge came meditate to me. My desire was to get my articles translated by the person who actively meditate. And it has become small miracle and we have translation which is a great thing.
We gradually test individual Reiki systems and we make a record of them.
The record is processed, translated to English and posted on this site. I hope that our articles will bring you joy and new insights.
Here are my main home pages in Slovak language:
https://meditacia.sk/
https://forumzdravie.sk/onlinesasapueblo/
I encourage you to use: https://translate.google.com/m/translate for translation.
Following are English translations of my articles:
https://apoort.net/meditation/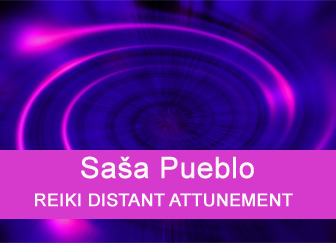 Read Reiki Distant AttunementClose Reiki Distant Attunement
Sasa Pueblo
REIKI DISTANT ATTUNEMENT
I also do Reiki attunement and consecration to all degrees. I do attunement to different kinds of Reiki. I specialize mainly in distant Reiki attunements and their gradation. Distant consecrations require testing and verification. By testing I examine the quality of distant attunement. It is good to repeat distant attunements several times and so achieve stronger Reiki stabilization.
I do Reiki attunement which is free of charge. It is good to already have basic Reiki consecration classically in the presence of consecrated person and the initiator. Then my specialized Reiki attunement is more effective.
As I have studied and trained the history of Reiki, I know how to return to original attunement of disappeared Tiandai Reiki school.
I can test you whether your Reiki attunement has been done correctly and I am able suitably adjust it for you.
You can email me via: sasapueblo@meditacia.sk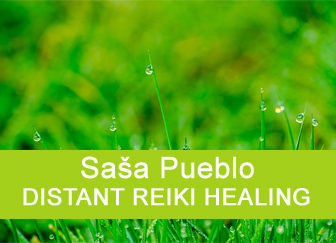 Read Distant Reiki HealingClose Distant Reiki Healing
Sasa Pueblo
DISTANT REIKI HEALING
To make full use of Reiki in my practice, I have adopted Reiki treatment to my healing services.
In my case, I go through distant Reiki treatment without the presence of the person being treated.
It is a demanding and little refined technique. And so there is a lot of space for testing and linking classic healing systems and Reiki distant healing. I have already reached respectable level. I provide free of charge distant treatment and feel free to contact me via email: sasapueblo@meditacia.sk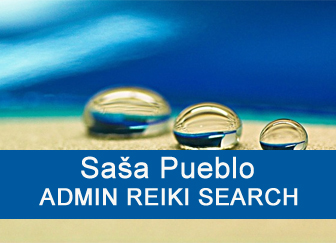 Read Admin Reiki SearchClose Admin Reiki Search
Sasa Pueblo
ADMIN REIKI SEARCH
My nickname is SASA PUEBLO and I am administrator of Reiki Systems of the World. I'm trying to have good overview of Reiki around the world. First of all, I collect Reiki search engines then individual types of Reiki over the world. It is good to have knowledge what happens in the world of Reiki who is involved and what people do in this area.
Web Pages with Reiki contents are collected for the reason that we examine enthusiasts who do Reiki, why they do Reiki and how they do Reiki. At the same time, we also examine unique characteristics of representatives of each Reiki school by clairvoyance techniques. This is research to improve Reiki overall.
We will not be personal, but we will publish clairvoyance research for the benefit of all Reiki enthusiasts.
We also will create collections of Reiki music videos, symbols and forms of healing for you. You have a lot to look forward to. We are here to support Reiki.
If you want to support us, to give us any idea and some web address, then please contact me on my mail.