Movement Scheme in Esotericism
Movement Scheme in Esotericism 
We will look at issues of motion usage in the esotericism but also for the health and longevity. We will try to inform how Sasa Pueblo goes in this direction, which also devotes the rehearsal of different motion actions within the esotericism and health.
At the beginning we would like to start write about the kind of movement, which neither the human eye can not see and this are slight vibrations of nerve endings of the whole esotericist body. You probably know what is nervous system in the human body. The longest nerves go from the head through the spinal cord to extremities. The stray nerve is significant and goes from the middle part of the head through the neck to lungs and from here to other organs and ends in genitals. Headquarters of all nerves is in the middle of the head where the spine ends and this place is named medulla oblongata.
Few helpful web pages on Wikipedia:
http://en.wikipedia.org/wiki/Spinal_cord
http://en.wikipedia.org/wiki/Autonomic_nervous_system
A large number of nerve endings finish on organs and body systems such as vessels, veins, lymphatic system and they manage those areas. Many nerve endings are in muscles. And those nerve endings are constantly in the fine vibration and thus here it is invisible movement.
Nerve endings in the body
How to make this invisible movement of nerve endings to become visible? Simple solution is the pendulum, which consists of the hanging string with a piece of the metal at the end. If you take the pendulum between your fingers for example between fingers of the right hand, rather between the thumb and the forefinger and you find out that the pendulum starts to move after a while. And this is a manifestation of nerve endings micro motions. So it is logical, that the pendulum is used for the training to create the connection your psyche with this type of the movement. It is the training of basic oracle abilities. You have the pendulum in the hand, you give a bottle with the acid under the pendulum and then you have to teach your nerve endings how not to move and block any movement of the pendulum above the bottle with the acid. Then you give in front of you a glass of water and you hold the pendulum in your hand above the glass and you force your nerve endings to do movement for example from right to left or to the circular rotation. The body could receive the water, but not acid. You practise this on all fingers of your right and left hand. And also on fingers of your both legs. You train this many years and precisely until you create the permanent characteristic of your personality by the training and then after long-term training you can practise it in your imagination. If you will exercise early stages of the clinical death in the future, then you can create energetic objects in the pendulum shape from bioenergy inside your body. From the medical point of view the meditation person extends his concetration and the consciousness into nerve endings throughout the body.
Micro motions of microtubules inside cells and their cell nuclei
It´s going to be the biology research, which discovers microtubules inside cells on the nano level (it is size 0,0000001 and so extremely small micro world). Microtubules are something as a spiderweb inside all human cells. And mainly in neural cells. You can imagine what I am writing about and where it will be practised.
Microtubules on Wikipedia:
http://en.wikipedia.org/wiki/Microtubule
At the beginning of the penetration into microtubules in neural cells and mainly brain neural cells is necessary to be good in concentration exercises into single brain parts as 2 pieces of the forebrain (left and right), 2 pieces of the temporal brain, 2 pieces of the parietal brain, 2 pieces of the rear visual center, the cerebellum in the size as the smaller tennis ball, the middle brain at the end of medulla oblongata in the size as the smaller egg and there is a hormonal gland as a pituitary gland and a pineal gland. You have to learn to concentrate and execute a long-term practise until a new characteristic feature will be created in neurons, it is also necessary to have already trained early stages of the clinical death and this really allows to manage the natural concentration in your own physical neurons and not only into your imaginations about neurons.
How to penetrate and to concentrate into microtubules, which ensure the repair and the maintenance of organelles inside cells and particularly in neurons? You have to use a technical device and so it is a psychowalkman for this action. This device allows vibrations in microtubules and particularly in neurons of the person. Why we want to go forward in this way? Microtubules in neurons act as part of human memory and the storage of memories. Vibrations are natural matter, which allows to read out memories easier on one side and then you learn to operate in neurons and outside them through microtubules.
Videos about microtubules:
https://www.youtube.com/results?search_query=mikrotubules
Movement of fingers when typing, needlework or typing on the keyboard
We continue with the training which leads to fine motor skills of fingers and muscles. Under fine motor skills we understand the ability to embroider, to draw etc. Tai chi exercises are based on the movement of fingers within the system of fine motor skills. You find a motion center for fine motor skills in neurons of the parietal brain. You penetrate into this center and gradually you will get a control of it. Take control of nerves and centers for fine motor skills is necessary due to the movement of the mind in the human body but also extrasensory outside the body. I would like to add that exercises of finger mudras which are used in yoga and finger mudras exercises also belong into this system.
Wikipedia
http://en.wikipedia.org/wiki/Mudra
Video – fingers mudras
https://www.youtube.com/results?search_query=fingers+mudras
Video taichi
https://www.youtube.com/results?search_query=taichi
Movement of body parts based on muscles and muscles plates
This is about the control of the large movement where supporting muscles but also skeletal muscles under supporting muscles are necessary. Skeletal muscles are the reserve and only a few people know about them and keep them functional by exercises and by their use. Large motion is walking, exercise and carrying out the certain type of the work. It also includes chi kung exercise, yoga exercise of basic asanas and various positons of the whole body. Medically it is concentration to muscles and their fibers and into the motion center in the parietal brain. Mastery of the large movement is standard and normal. It is often about the animal movement and their imitation.
Movement of the natural human and his ritual and communication motions
Chi kung video
https://www.youtube.com/results?search_query=chi+kung
Opposite the movement is the yoga stillness
We must also deal with the opposite of the movement and it is immobility. Yoga is definitely suited for these exercises and directly hatha yoga is right and hatha yoga includes amount of asanas in it. Yoga is an ideal entrance into the esotericism and spirituality. There are stillness positions in yoga, motion blocking and immobility maintenance. Actually it isn´t going to be precise exercises of asanas, but learning how to sit still. Thus settle yourself into a certain position and in this position calm yourself gradually, relax and mainly hold on yourself in this position and overcome own body which always needs to move somewhere. It is actually an exercise to handle own physical motion formulas. I decided not to move and so I will not move for a longer time. You don´t have to be so strict to yourself at the beginning if you move slightly but move only as little as possible. After some time you learn to concentrate at your body muscles and motion in muscles which is so inconspicuous that no one will see it. And this is the main point of the immobility to perform the motion inside of muscles.
Hatha joga
http://en.wikipedia.org/wiki/Hatha_yoga
Large movements of the whole body and the micro-motion
This is the motion based on supporting muscles – striated muscles and skeletal muscles. Thus it is the large movement where muscles of the whole body participate. Meditation person practises stretching, pilates, exercises on the fit ball and others for health reasons. He may practise monotonously repeated movement that puts him into the trance. For example, counting with closed eyes can put you in the trance and it is something like hypnotic state which can acts effectively to the brain and to neurons in it. Esotericist has to learn in the meditation sit quietly and not move too much. And so he indeed learns to sit still but it is only the impression that he is in the motionless. Esotericist sits rigidly, but he concentrates to all body muscles from his brain and he tries to develop his micro-motion. This movement is not visible, but nerve endings are activated in muscles as if he would sit in one of the asanas. Esotericist has an idea of asanas in the brain, in which he want to sit and then he activates individual nerves in muscles as if he would really sit in this asana. Esotericist persistently practices this and based on ideas about asanas he would raise inconspicuous vibrations of nerves in muscles. Thus he may switch into the different asana in less than a second. It would be interesting to use this ability to practice such asanas, which no one of yogins can get into. Then he can sit in stillness and practice tai chi, chi kung, fingers mudras and even gentle trance which is not visible on the meditation person who practices it. Esotericist is specialized to handle his micro-motion which is necessary for meditation, where the person sits still but has a micro-motion in his muscles. Of course, it is necessary to add the oracle techniques to these exercises which helps to perceive where exactly in muscles is the movement executed.
Overcome the respiratory reflex
Here we have a specific motion. Proper breathing begins in the sacrum area on the back and goes up over back muscles. Thoracic diaphragm or peritoneum is pushed up and also muscles between ribs are moved upwards and push out CO2 and pick up the oxygen. When you breathe and squeeze alveoli in lungs then the air doesn´t go inside of the blood but out through vocal cords. The air goes to the bloodstream only in one part of lungs in the size as the tennis ball. Thus lungs work as the air reservoir for talking and transition of the air from lungs to vocal cords. There are different breathing exercises also in the yoga system.
.
If you sit in the meditation position on the chair, then your breath has to be adjusted for the meditation. You can not have high volume of CO2 and high volume of the oxygen. Thus the more CO2 you have in the blood, then there is less O2 and this is not allowed. It is necessary to do short deep breath and exhale and squeeze out all the air from lungs and this should be done several times. Then you will get the low level of CO2 and thus the low level of O2.
The respiratory rate has to be adjusted. You could breath quickly when you start to meditate. You reduce the respiratory rate directly in lungs. It is possible to do the vacuum in lungs so that you exhale everything. It may happen that CO2 would rapidly reduce during the meditation and hence the oxygen content would reduce to extremely low levels so then the person gives hands shaped to the shell in front of the mouth and the nose and breath and exhale the content in the hollow created from hands. CO2 increases in the blood and then also the oxygen level.
Esotericist has to learn to overcome the necessity strongly and intensely breathe and stop to be afraid of the death and to control his breathing. Esotericist exhales all the air from his lungs and then he counts to 10 and after this time he inhales. He repeates this the next day, but now he doesn´t breath and he counts to 20 on hand fingers. Then he inhales. And then next day he counts to 30 on hand fingers. Next day to 40 and again next day to 50. And if it is necessary, he counts next days ever further. You overcome your respiratory reflex by such exercises and detach yourself from the constant motion of lungs and necessity to inhale and exhale. Beware of pleasant states and the need to stay in them. Please note that you practice this exercise on your own risk. If you are not healthy and you have somehow unstable psyche, then don´t do these exercises. This exercises may damage the health if you proceed carelessly. Then I do not recommend to practise it. About the breathing on Wikipedia:
http://en.wikipedia.org/wiki/Breathing
Human body bioenergy, mitochondria, reiki and magnetic energy
Human body bioenergy arises inside body cells and the most powerfull is in muscle cells. There is the organell inside each cell called mitochondria. If you don´t know how it looks like then click on the following link and get know yourself and your mitochondria: http://en.wikipedia.org/wiki/Mitochondrion
Each mitochondria is the small pharmacy which changes chemical energy to bioenergy for single cell. This bioenergy has constantly got lost from the body and can be seen as aura around the human body.
http://en.wikipedia.org/wiki/Aura_(paranormal)
Aura is accumulation of the bioenergy from mitochondria which are in the body cell and with the help of oracle techniques is possible to read what happens with bioenergy in the human body. As far as the psyche is not stable, then also the bionergy from mitochondria is unstable.
Bioenergy from mitochondria is called reiki in esotericism and you will find more information about reiki on Wikipedia:
http://en.wikipedia.org/wiki/Reiki
Reiki energy from mitochondria is accumulated by reiki characters and could strengthens the aura of the person who practice the reiki. Basis of reiki is located around the spinal cord. Here are prehistoric setup, which are kept inside from the period when the magnetism of the earth´s core wasn´t stable and so the body had to protect itself by accumulation of own bioenergy and own magnetism created from the bioenergy as the protection of own neurons and nervous system. And this system is possible to activate and practically use.
Except the production of bioenergy, here is another activity of mitochondria and it is the production of the bioenergy as magnetic or as magnetized energy. Therefore the human body acts as many biomagnets. It is the combination activities of ganglia around the spinal cords and connection with the bioenergy of mitochondria in cells of the meditation person.This is carried out by treatment with low electric current (TENS equipment http://en.wikipedia.org/wiki/Transcutaneous_electrical_nerve_stimulation or by use of magnets. So here we have something as magnetic motions in the body of the esotericist. It is unusual that the human body would acts as biomagnet. It is rare.
http://en.wikipedia.org/wiki/Magnetism
The consciousness motion and the concentration into the whole body
This is special movement, which starts in the frontal lobe. Frontal lobe contains olfactory cells and evaluation of different fragrances and the human consciousness is located in this area. You can imagine it as the energetic ball about the size of the tennis ball. Esotericist will constantly strive to extend this energetic ball into the whole body during his esoteric career. Esotericist concentrates himself at this energetic ball by using different techniques which is possible to perceive only extrasensory and through oracle techniques and he constantly extends this energetic ball to organs and body systems. Then to cells, organelles, proteins, amino acids and elements. We call this ""the path to extremely extended consciousness"" inside the esotericist body. Some levels are reached only after exercise of the clinical death and first 5 minutes of dying. You can achieve a minimum level of your memories disconnection from 90% of your neurons and 80-years old people have this status because they have weak neurons and they are not able to hold their memories strongly linked to their own neurons. The death means full disconnection of memories from neurons and memories never connect back to neurons. I will not in detail explain where memories are stored – they are part of quantized biology and they are in the world 10 raised to the power of minus 20 and even more. Recent science considers this environment as obscure. Quantized biology did a small step in this area. Here you find some information about quantized mind:
http://en.wikipedia.org/wiki/Quantum_biology
Here is even more if you search through individual sources:
HELLO
Sasa Pueblo Pleasant and instructive reading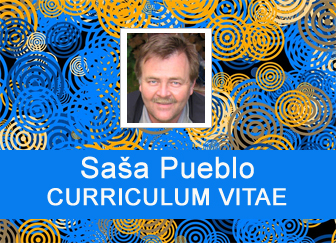 Read Curriculum VitaeClose Curriculum Vitae
I was born on 4th of January 1960 in Slovakia, Europe.
When I was 5 years old I fought for life several months and my grandmother who was herbalist and healer was helping me. She saved my life.
I did not attend the school very often because I still had problems with lungs.
But protestant pastor from neighborhood gave me basic education.
My grandmother loved going to the church but I better loved Indian figures.
My grandmother liked company of weirdos and homeless people. She loved to take care about them and I was there.
I have always loved to grow plants, picked up herbs and I was environmental activist.
I have decided to become polymath, educated in all natural, technical and spiritual sciences.  I still continue in this trend of highly and integrally educated personality up to this day.
Especially, I dedicate to all disciplines within medicine and I have different approaches to study them. I have decided to begin the path as healer and therapist.
I used to pick up herbs, mushrooms, leafs and yields from trees and bushes. I made homeopathic, herbal teas, different types of homemade herbal creams and tinctures.
Nowadays I practice distance healing without the presence of treated person.
I also practice special exercises called basic physiological exercises and it is training of special movements for persons in higher age. I manage the group of people in age over 60 who regularly train such exercises.
I care about issue of sleeping, hypnosis, autohypnosis and suggestions applied in distance Reiki without presence of the patient.
I have practiced active distance healing since 2013 and in this area I take care about 100-120 people who are under my long lasting care.
I also actively practice SRT system and I help related community of enthusiasts for SRT therapies.
I have created system of clairvoyance performances in the area of health, psychology and relationships. I execute such performances by clairvoyance techniques on distance without the person who is treated.  I use clairvoyance techniques to perform medical, psychological and psychiatric tests. I have connected such practices with medical laboratory values.
I am also interested in mysticism applied into religious systems. I have strong interest in everything what could be built during the life and what could be transformed into the world of dead memories. This is the issue of the Holy Sepulchre.
My specialty is interest in building artificial intelligence in robotics. I focus on building bio intelligence in human body and especially in the cerebellum, linked to the Kabbalah.
I am ready to exchange experience and knowledge. I communicate in English language.
Contact: sasapueblo@meditacia.sk. I will answer quickly and especially to every email.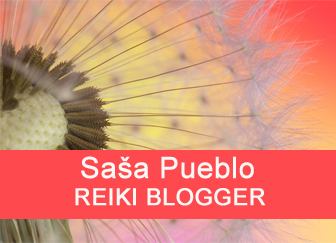 Read Reiki BloggerClose Reiki Blogger
Sasa Pueblo
REIKI BLOGGER
I have been working in spiritual sphere over 20 years. I have realized research in different areas of spirituality over whole world. I am objectively engaged to spirituality and esoterism. I went through spiritual world by clairvoyance techniques and many videos helped me to go through different forms of spiritual meditations from prehistory to nowadays forms of meditation. In year 2014 I decided to implement practical esoterism and spirituality on Reiki platform. I had feeling and logically emerged that this will be good thing. I wanted to publish my articles in English language. Circumstances helped me that one girl with excellent English knowledge came meditate to me. My desire was to get my articles translated by the person who actively meditate. And it has become small miracle and we have translation which is a great thing.
We gradually test individual Reiki systems and we make a record of them.
The record is processed, translated to English and posted on this site. I hope that our articles will bring you joy and new insights.
Here are my main home pages in Slovak language:
https://meditacia.sk/
https://forumzdravie.sk/onlinesasapueblo/
I encourage you to use: https://translate.google.com/m/translate for translation.
Following are English translations of my articles:
https://apoort.net/meditation/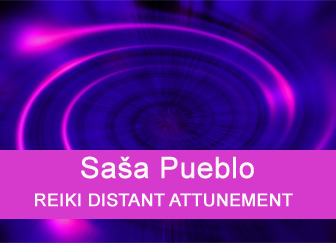 Read Reiki Distant AttunementClose Reiki Distant Attunement
Sasa Pueblo
REIKI DISTANT ATTUNEMENT
I also do Reiki attunement and consecration to all degrees. I do attunement to different kinds of Reiki. I specialize mainly in distant Reiki attunements and their gradation. Distant consecrations require testing and verification. By testing I examine the quality of distant attunement. It is good to repeat distant attunements several times and so achieve stronger Reiki stabilization.
I do Reiki attunement which is free of charge. It is good to already have basic Reiki consecration classically in the presence of consecrated person and the initiator. Then my specialized Reiki attunement is more effective.
As I have studied and trained the history of Reiki, I know how to return to original attunement of disappeared Tiandai Reiki school.
I can test you whether your Reiki attunement has been done correctly and I am able suitably adjust it for you.
You can email me via: sasapueblo@meditacia.sk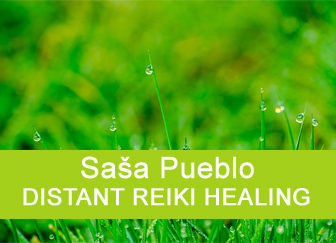 Read Distant Reiki HealingClose Distant Reiki Healing
Sasa Pueblo
DISTANT REIKI HEALING
To make full use of Reiki in my practice, I have adopted Reiki treatment to my healing services.
In my case, I go through distant Reiki treatment without the presence of the person being treated.
It is a demanding and little refined technique. And so there is a lot of space for testing and linking classic healing systems and Reiki distant healing. I have already reached respectable level. I provide free of charge distant treatment and feel free to contact me via email: sasapueblo@meditacia.sk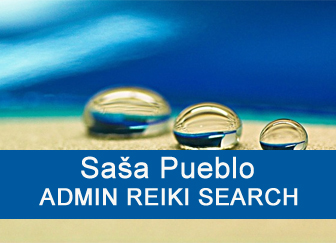 Read Admin Reiki SearchClose Admin Reiki Search
Sasa Pueblo
ADMIN REIKI SEARCH
My nickname is SASA PUEBLO and I am administrator of Reiki Systems of the World. I'm trying to have good overview of Reiki around the world. First of all, I collect Reiki search engines then individual types of Reiki over the world. It is good to have knowledge what happens in the world of Reiki who is involved and what people do in this area.
Web Pages with Reiki contents are collected for the reason that we examine enthusiasts who do Reiki, why they do Reiki and how they do Reiki. At the same time, we also examine unique characteristics of representatives of each Reiki school by clairvoyance techniques. This is research to improve Reiki overall.
We will not be personal, but we will publish clairvoyance research for the benefit of all Reiki enthusiasts.
We also will create collections of Reiki music videos, symbols and forms of healing for you. You have a lot to look forward to. We are here to support Reiki.
If you want to support us, to give us any idea and some web address, then please contact me on my mail.