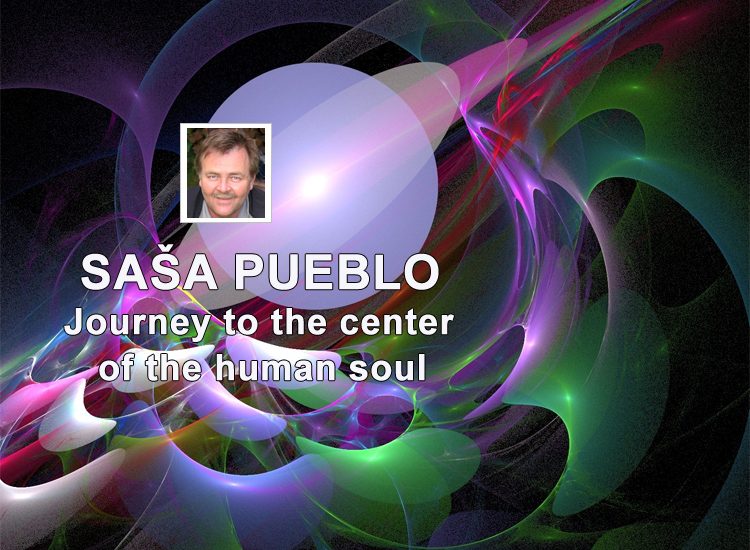 Journey to the Center of the Human Soul
Journey to the Center of the Human Soul
Esotericist who wants to become somebody in the modern esotericism, has to concentrate his attention at his own body and everything what he has inside. Modern meditation requires to build extraordinary abilities in own neurons. The most of them are in the brain.
If you have decided the other way around and you will not build extraordinary abilities then you can only dream about esotericism and you will never practise it properly and you will not go forward in it. It is not enought that you were born with any specific characteristic as for example good intuition, event estimation, sense for magnetic fields. You don´t go very far in esotericism with such a number of extraordinary abilities.
Esotericist-romanticist will continue to read fiction which more falls into the entertainment and the folk art. You will not find anything like this here on this web page. First of all, you find on this web page instructions how to gain different extraordinary abilities. And if I write here about something so then how to implement and refine these instructions which lead to extraordinary abilities. Therefore no theoretical babble and fantasizing about the perfect harmony of the human world.
You have decided to go inside your soul, you have reserved time for the inside meditation and you are resist to the consumer lifestyle and wealth of this time. You don´t succumb to the desire to become politicians and scientists. You have decided for the deepest sense of the life and it is getting to know your inside and what is inside your cells and neurons. You have decided for the change in your brain and recreate the part of your neurons to be able to penetrate mentally into the abyss of the cosmos. Now a specific path into the abyss of the cosmos which surrounds us waits for you. And you should count with the depth 10 raised to the power of 100 kilometers around our planet Earth.
You are ready to rebuild your brain through the infinite sequence of exercises that allows you to penetrate into the world of particles 10 raised to the power of minus -10, minus -20, minus -30 and minus -50 through your neurons. And not only know our world around us, which is at the level of elements and their compounds, thus the world that is possible to perceive through classical senses. In your brain arises intelligent bio equipments which are able to penetrate and perceive also the microworld which surrounds us but it is inaccessible for classical senses. Or maybe not and you abide in the animal ignorance of ordinary people.
If you want to penetrate mentally into your body and to know yourself, your organs, proteins, aminoacids and then the world of particles, then you belong to modern esoteric trends, which are not based on fairy tails and only on feelings of any person. Modern esotericism is build on the respect of the science and its scientific principles. We respect these principles not only formally but also practically. Modern esotericism is also linked with extraordinary education and this practically means lifelong learning and also to become the poly-historical person who gets knowledge of all social, natural and technical sciences at some stage of the perfection. If you do not fancy going at these path, then don´t ever enter into the esotericism.
The esoteric path is not the path of dreamers. Modern esotericism – it is an extraordinary drudgery on yourself. And this drudgery is about how to reconstruct neurons in your brain into a whole range of extraordinary abilities without remain a fool. The goal in modern esotericism is to change yourself beyond recognition and through specific regular exercises achieve specific potential by extraordinary abilities. Extraordinary abilities are built specifically for modern esotericism and not for the ordinary life. And it is also a problem, because the neighborhood expects that you set your extraordinary skills into the ordinary world. And this probably will not go.
First of all is the decision to concentrate your attention inside yourself. So you prefer what you have inside before what surrounds you in the outside world. There are many concentration techniques which you use to remake your abilities in neurons of your brain and so you set up the permanent ability of your neurons to concentrate firstly inside yourself and then into your surroundings through neurons. This is an extraordinary ability how to teach your neurons to perceive indirectly what happens around you. Esotericist has to train the part of neurons to connect to magnetic fields of the magmatic core of the planet Earth and to add the sexual crush to everything on the planet Earth. It is a sexual ability and fetish for anything. Your neurons penetrate mentally into the surrounding and you add the ability to connect to objects which surround you and then also the ability to perceive them in your head as appropriate objects.
The consciousness of ordinary people is in the frontal lobe and it´s not enough. Ordinary people have the normal consciousness. Esotericist expands his awareness into whole body and by exercises in neurons expands his consciousness into all body parts. He continues by the enlargement of his consciousness into all organs and body systems and into cells, proteins, amino acids and into elements. We say that this is absolutely extended consciousness into the human body. But even this is not all.
Esotericist expands during his 20 years of practise not only inside yourself, but through neurons into the neighborhood of the planet Earth. And then also into whole solar system, into constellations and our galaxy. The pervasion is trained many years with the permanent study of the astronomy and it is the science about the cosmos. Eventually the esotericist trains his neurons to the production of special magnetic fields and the esotericist mentally trains penetrations into the real cosmos space through magnetic fields. Esotericist learns yourself to assign appropriate and real pictures to different cosmic objects.
Of course, the esotericist wants to go deeper and further and so for this activity he needs early stages of the clinical death. But the esotericist doesn´t go to the clinical death unexpectedly. But he systematically exercises early stages of the clinical death and gradually reaches them. He disconnects his memories from his neurons at least few milimeters by these exercises. Memories are disconnected from neurons but they are still permanently kept in the physical body. After the real death those memories will be disconnected from the esotericist as the organic matter and they will operate outside the body at particles 10 raised to the power of minus -20. This is the space, which is permanently around us. For example an atom is in the space 10 raised to the power of minus -10, but in this case this is 10 raised to the power of minus -20.
Esotericist decided to penetrate inside yourself by different concentration techniques and he decided to build permanent ability of expanded awareness in his neurons. Esotericist directs his efforts to the lasting concentration into his quantized soul (Quantized soul consists of human memories which get into the brain by seeing, listening, sniffing, tasting and touching. Also information from inside what I think and what happens in body organs and cells. Here also belongs the micro motion of hands, eyes and whole body. Memories are normally stored on the level of 10 raised to the power of 1 and if Tokamak and Cern are equipments for the production of particles then also perception of particles as electrons, positrons and neutrons. Neurons in the human brain preserve memories via grey neurons into the space 10 raised to the power of minus -20 meters. Quantized biology which describes mikrotubules (tiny thin structures) and ferrite cores inside them does not go here. Esotericist is sensitive and he perceives other people via magnetic pulsation. He also perceives that 80 years old person doesn´t have memories firmly anchored to brain neurons but they are remoted and connected not only via silver pulsation of particles in size 10 raised to the power of 20 meters. The person who is just dying lost his memories connection to neurons, which die for lack of the oxygen. And a silver flow is terminated. Only memories stay and they stay stored on particles 10 raised to the power of minus -20 meters and as far as the person didn´t meditate for them during the life then they crumble and they finally stay lost in the space 10 raised to the power of minus -20 meters.) Esotericist suggests yourself, that he is lame, lost all senses and has to live only in own memories and in his physical body. He suggestively gains this levels and his concentration increases to the level of all body organs. Esotericist learns anatomy of his brain and again and again trains permanent centres for his retention in the brain. And he penetrates into neurons, coils, veins and into the brain void in the brain. He also penetrates into neurons. He also penetrates into organelles inside neurons which contain proteins, aminoacids and elements. Also inside neurons we can find structures called microtubules. Esotericist learns how to ensure a new dividing of neurons. He learns to use the device "TENS" with low electric current and also how to use psychowalkman.
Esotericist also penetrates into different parts of his body and particularly into hormonal glands as pituitary, pineal gland, amigdala, thyroid, parathyroid glands, adrenal glands and mumps. Esotericist permanently penetrates into neurons and he knows what they produce and in what amounts. Esotericist knows about substitutes around hormonal glands and he activates them within the program of longevity. He also learns what his hormonal glands produce.
Esotericist penetrates through the concentration into his lungs and he knows anatomical regularities of his lung cells. He learns to breathe by whole lungs not only with the part of them. He learns how to increase the amount of the carbon dioxide in the blood and also the oxygen and vice versa. Breathing automats are damaged in the older age. Esotericist sends here modified cells from the fat, the bone marrow and the smooth muscles and those cells then create new cells in lungs. Esotericist learns how to use aerosol inhalers for maintenance and cleaning of his lungs.
Esotericist knows through concentration exercises how to penetrate to the heart muscle and he starts to control it. He knows that the heart needs nitroglycerin for its running. He knows that the density of the blood is also important and how kidney which handle the blood pressure on arteries, veins and capillaries of the lymphatic system works.
Esotericist penetrates into both kidneys. He gradually learns, how they act and he forces both of them to work at once, not like until now – one time goes one kidney and then the other kidney. One kidney rests and the other works. Esotericist knows how to force kidneys to produce chemicals. He also sends here stem cells from the fat and he does this for the regeneration. And he remakes his sweat glands to micro kidneys.
Esotericist penetrates into the spleen and here he finds 10 bases for stem cells. He forces the spleen to restore a more perfect recovery of red blood cells than in childhood and this happens to long-living people.
Esotericist penetrates into the stomach, small and large intestines and into the liver. He realises how the digestion getting older and will not be able properly feed body cells. And esotericist learns to feed his cells via the skin. He uses for this purpose many sport nutrition complements.
Esotericist penetrates into his blood vessels, veins, lymphatic stream and he becomes familiar with them anatomically and become familiar with their disorders. Gradually he takes over the control over his nerves of vessels, veins, lymphatic stream.
Esotericist penetrates into the skin, fat, bone marrow and he learns to control those parts. Mainly the area of fat cells as the source of chemicals and stem cells. Fat is for the esotericist little miracle and he forces fat cells into necessary changes. Esotericist needs to blend necessary chemicals for specialized operations about the quantized soul.
Esotericist penetrates inside yourself and force his neural-nervous system to the obedience and to the creation of new extrasensory abilities. He is not a naive person who think that neurons will help the quantized soul voluntarily. And so he begins to control step by step 80% of his neurons. Ordinary person has under control only 20% of his neurons in his body and such person doesn´t decide about his life because he has the lack of control over his neurons and so neurons force him to succumb animal principles inside each human.
Esotericist penetrates inside yourself also for good and the permanent storage information about his body and about everything what he does. He gets those information from magnetic fields through energetic bubbles (which originate from quantized soul). He stores this information in the quantized soul as a basis for the future recovery of the consciousness and this improves quantized soul.
HELLO
Sasa Pueblo Pleasant and instructive reading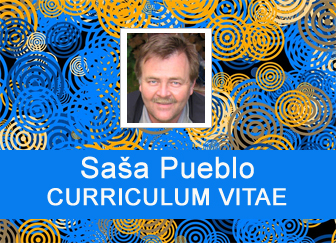 Read Curriculum VitaeClose Curriculum Vitae
I was born on 4th of January 1960 in Slovakia, Europe.
When I was 5 years old I fought for life several months and my grandmother who was herbalist and healer was helping me. She saved my life.
I did not attend the school very often because I still had problems with lungs.
But protestant pastor from neighborhood gave me basic education.
My grandmother loved going to the church but I better loved Indian figures.
My grandmother liked company of weirdos and homeless people. She loved to take care about them and I was there.
I have always loved to grow plants, picked up herbs and I was environmental activist.
I have decided to become polymath, educated in all natural, technical and spiritual sciences.  I still continue in this trend of highly and integrally educated personality up to this day.
Especially, I dedicate to all disciplines within medicine and I have different approaches to study them. I have decided to begin the path as healer and therapist.
I used to pick up herbs, mushrooms, leafs and yields from trees and bushes. I made homeopathic, herbal teas, different types of homemade herbal creams and tinctures.
Nowadays I practice distance healing without the presence of treated person.
I also practice special exercises called basic physiological exercises and it is training of special movements for persons in higher age. I manage the group of people in age over 60 who regularly train such exercises.
I care about issue of sleeping, hypnosis, autohypnosis and suggestions applied in distance Reiki without presence of the patient.
I have practiced active distance healing since 2013 and in this area I take care about 100-120 people who are under my long lasting care.
I also actively practice SRT system and I help related community of enthusiasts for SRT therapies.
I have created system of clairvoyance performances in the area of health, psychology and relationships. I execute such performances by clairvoyance techniques on distance without the person who is treated.  I use clairvoyance techniques to perform medical, psychological and psychiatric tests. I have connected such practices with medical laboratory values.
I am also interested in mysticism applied into religious systems. I have strong interest in everything what could be built during the life and what could be transformed into the world of dead memories. This is the issue of the Holy Sepulchre.
My specialty is interest in building artificial intelligence in robotics. I focus on building bio intelligence in human body and especially in the cerebellum, linked to the Kabbalah.
I am ready to exchange experience and knowledge. I communicate in English language.
Contact: sasapueblo@meditacia.sk. I will answer quickly and especially to every email.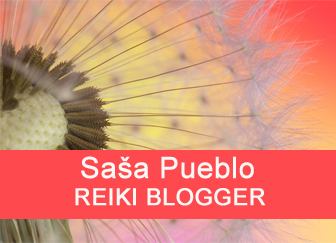 Read Reiki BloggerClose Reiki Blogger
Sasa Pueblo
REIKI BLOGGER
I have been working in spiritual sphere over 20 years. I have realized research in different areas of spirituality over whole world. I am objectively engaged to spirituality and esoterism. I went through spiritual world by clairvoyance techniques and many videos helped me to go through different forms of spiritual meditations from prehistory to nowadays forms of meditation. In year 2014 I decided to implement practical esoterism and spirituality on Reiki platform. I had feeling and logically emerged that this will be good thing. I wanted to publish my articles in English language. Circumstances helped me that one girl with excellent English knowledge came meditate to me. My desire was to get my articles translated by the person who actively meditate. And it has become small miracle and we have translation which is a great thing.
We gradually test individual Reiki systems and we make a record of them.
The record is processed, translated to English and posted on this site. I hope that our articles will bring you joy and new insights.
Here are my main home pages in Slovak language:
https://meditacia.sk/
https://forumzdravie.sk/onlinesasapueblo/
I encourage you to use: https://translate.google.com/m/translate for translation.
Following are English translations of my articles:
https://apoort.net/meditation/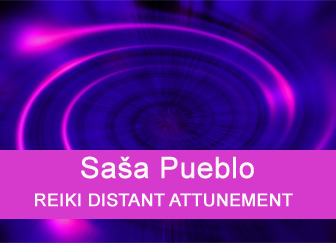 Read Reiki Distant AttunementClose Reiki Distant Attunement
Sasa Pueblo
REIKI DISTANT ATTUNEMENT
I also do Reiki attunement and consecration to all degrees. I do attunement to different kinds of Reiki. I specialize mainly in distant Reiki attunements and their gradation. Distant consecrations require testing and verification. By testing I examine the quality of distant attunement. It is good to repeat distant attunements several times and so achieve stronger Reiki stabilization.
I do Reiki attunement which is free of charge. It is good to already have basic Reiki consecration classically in the presence of consecrated person and the initiator. Then my specialized Reiki attunement is more effective.
As I have studied and trained the history of Reiki, I know how to return to original attunement of disappeared Tiandai Reiki school.
I can test you whether your Reiki attunement has been done correctly and I am able suitably adjust it for you.
You can email me via: sasapueblo@meditacia.sk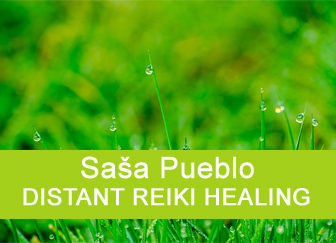 Read Distant Reiki HealingClose Distant Reiki Healing
Sasa Pueblo
DISTANT REIKI HEALING
To make full use of Reiki in my practice, I have adopted Reiki treatment to my healing services.
In my case, I go through distant Reiki treatment without the presence of the person being treated.
It is a demanding and little refined technique. And so there is a lot of space for testing and linking classic healing systems and Reiki distant healing. I have already reached respectable level. I provide free of charge distant treatment and feel free to contact me via email: sasapueblo@meditacia.sk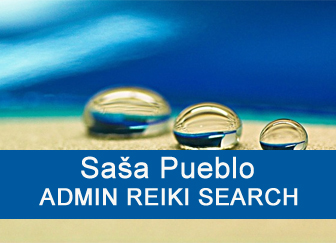 Read Admin Reiki SearchClose Admin Reiki Search
Sasa Pueblo
ADMIN REIKI SEARCH
My nickname is SASA PUEBLO and I am administrator of Reiki Systems of the World. I'm trying to have good overview of Reiki around the world. First of all, I collect Reiki search engines then individual types of Reiki over the world. It is good to have knowledge what happens in the world of Reiki who is involved and what people do in this area.
Web Pages with Reiki contents are collected for the reason that we examine enthusiasts who do Reiki, why they do Reiki and how they do Reiki. At the same time, we also examine unique characteristics of representatives of each Reiki school by clairvoyance techniques. This is research to improve Reiki overall.
We will not be personal, but we will publish clairvoyance research for the benefit of all Reiki enthusiasts.
We also will create collections of Reiki music videos, symbols and forms of healing for you. You have a lot to look forward to. We are here to support Reiki.
If you want to support us, to give us any idea and some web address, then please contact me on my mail.