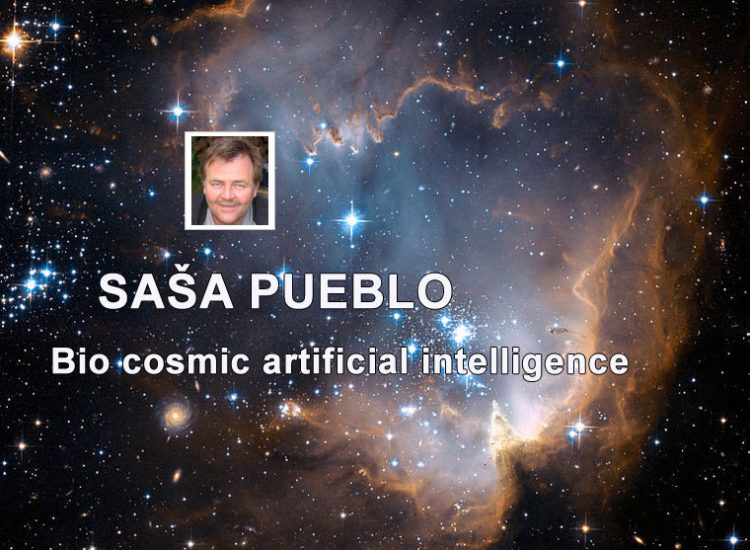 Bio Cosmic Artificial Intelligence
Bio Cosmic Artificial Intelligence
How to build bio artificial intelligence in own brain? The point is to rebuild certain functions in the brain by long-term exercises. Thus you will build an extraordinary ability and its pernament functioning. You form in your brain bio equipment and bio artificial intelligence.
Here is ordinary human being who was born and was normally formed. This human being mastered kindergarten, elementary school, college and has a job, family and holidays and then old age and death. Such human has no interest to remake his brain for other functioning. Such human even chooses his profession according his natural abilities.
Esotericist is a person who goes in another direction. Esotericist will strive to remodel his brain to different perception of himself, his surroundings, cosmic space and space of physical particles. We say to this, that esotericist in his brain and nervous system (also including neurons) builds extraordinary abilities (abilities to sense cosmos extrasensory). This process of building extrasensory abilities is similar to process when human learns write, play football or other ability.
To better understanding what artificial intelligence is, would be necessary to study something about it.
What is artificial intelligencie?
http://en.wikipedia.org/wiki/Intelligence
Then it would be appropriate to study and understand the way of creation artificial intelligence by intelligent object such as a human.
http://en.wikipedia.org/wiki/Artificial_intelligence
If you have ever studied anything about artificial intelligence, you would understand that building artificial intelligence is about systems development which are able to replace human work and do it even better. Software and programming, game engines, speech recognition, image recognition, samples sorting, navigation in known and uknown area, objectives monitoring, robots control, aircraft autopilots, management and planning, for example manufacturing processes, statistical analysis and forecasting, for example business and stock market, geology, meteorology, seismic, combinatorics data process and analysis, representation of collected data are actually already artificial intelligence.
Meditating person (esotericist) could build his intellect and knowledges individually and don´t link them to any other systems. Esotericist builds independently his clairvoyant abilities, healing abilities and others. Those abilities are integrated together into one functioning system in case of creation artificial intelligence. This integrated system of artificial intelligence has arised after 20 years of meditation experiences and practise of each ability independently. Nowadays we build esoteric (meditation) abilities altogether as bio artificial intelligence.
Foundation for building artificial intelligence in the brain and neurons of meditating person is a technique linked with the world of dead memories. Person ends forever, thus the person doesn´t return from clinical death. And we are interested in this state. We extrasensory monitor the death of such person and how memories are disconnected step by step from neurons of such person. What is actually disconnected from neurons? It´s memories of the person. Where are those memories stored? They are stored on objects which are as small as 10 raised to power minus 20, -30, -40 and -50. Our world of normal particles acts on the level 10 raised to power minus 5 and bit more. Where and what form this type of objects which are close to our particles? According to the quantized biology they consist of microtubules, which contains something as ferrite refills able to create such objects (objects which are as small as 10 raised to power minus 20, -30, -40 and -50) and human memories are stored on this level. These memories are definitely separated from neurons after death and they stay in the dimension for example 10 raised to power minus 20 meters. These particles form dimension which we call the world of dead memories. The world of the dead consists of amount bad but also well organized systems by something as artificial intelligence. Memories stored here try to maintain and stabilize itself by reciving of death people memories. If the person dies and this person didn´t spent time to process his/her memories into the world of the dead, his/her memories break up extremly fast and finally disappear as one unit and they remain disintegrated. We studied this process many times. Esoterist doesn´t want disintegration and disappearance of his/her memories after death.
Meditator practice early stages of clinical death many years and in his mind reaches the state achieved by persons who have got into clinical death accidentally and unintentionally, but they returned back to their existence. This is not exercises that lead to building artificial intelligence. Building artificial intelligence begins by training the state of persons who actually first 5 minutes die and they dont´t return to the life. It is a necessary requirement. Beware of the difference, clinical states are most often practised when person dies but finally returns back to the life, but often something stays strongly or partly damaged in his/her brain. This is called twin system (special energy created after survive of clinical death). But firt five minutes exercises when one does not return to the life weren´t practiced in esotericism so far. And this is what we need as a basis for building bio artificial intellingence, which we name quantized soul (quantized soul is energy, that arises in human neurons after survival of clinical death).
Quantized soul consists of objects which are stored on something as particles, that are as tiny as 10 raised to the power of minus 20, – 30, – 40 or – 50. Our world of normal particles operates at 10 raised to the power of minus 5 and a bit more. These extra small objects store all memories of the human and they remain there even after the death of the person. Meditating person has memories mainly about cosmos, quantized soul, quantized physic, particles, the world of the death, timelessness and have desires about what his quantized soul will do after death. These desires are built so that they will not wait for commands from esoterist because when he dies he will not be able to tell commands after death. Esoterist doesn´t believe that his intelect and soul will move and live on after death.
Quantized soul has been built by connections of meditator (esotericist) to persons who are just dying and will not return back to life. Meditating person precise writes these states into memories, again and again and after several years of daily practice finally disconnects his real memories from almost all neurons. Disconnection is super tiny and only 0, 000001 distance from neurons. Meditating person fails to maintain this state because neurons of esotericist are healthy and they don´t want this disconnection (this disconnection happens normally after death) and they return to strong binding of quantized soul (energy) memories. And so it will take 5 years of persistent exercise until meditating person manage permanent disconnection quantized soul (energy) slightly from all neurons. Person older then 70 years has quantized sould already permanently disconnected due to senile weakness. With such subjects is possible to connect extrasensory on distance.
This is then the base of building quantized soul (energy) as an artificial intelligence and we need this necessarily to be able to move forward in building quantized soul. Current standard in esoteric career requires rationality which is not possible to achive in the brain even if the meditating person has had 40 times more neurons as average person. Simply this level requires the establishment of bio artificial intelligence partly inside meditating person and then outside him. Naturally question arises, where could esoterist except own brain build quantized soul as bio artificial intelligence? The answer must be realistic and it would be to build bio artificial intellingence in brains of other people (by mental connection) – only there are more real neurons and so necessary number of required neurons. On the planet Earth is about 6 billion people and therefore pretty bunch of neurons. And then the basic of bio artificial intelligence is built in the esotericist brain and the rest of this system is built in neurons of other living individuals.
Of course, this is easy to say, but real artificial intelligence creation in esotericist brain needs good inspiration and visionary, which has to be converted into serious practice. Once you decide to such remake then it would be good to study something about artificial intelligence and software applications and how it is actually programmed. You also need to study the way how PLC equipments and robotics systems operate, for example study JADE programming, which is more serious programming of artificial intelligence.
http://en.wikipedia.org/wiki/Java_Agent_Development_Framework
Of course, it is suitable to study computer science, cybernetics, robotics, statistics, programming and similar information fields for artificial intelligence creation.
If you are continuously educated in the area of creation and development of artificial intelligence and if you decide that you create bio artificial intellingence inside of yourself, then after about 20 years of active exercises practised in the brain, you get this state as an extraordinary ability. Untill you don´t realise, you wouldn´t be able to go behind classical esotericism and it will not be about grip the rationality of bio artificial intelligence. On the first place is to move your consciousness and concentration from forebrain where 90% people have it saved. The consciousness should be according to the Jewish Kabbalist moved to the cerebellum in back part of the brain. How do you reach this? It´s simple teach yourself to force your concentration to the cerebellum and at the same time read kabbalah literature as Zohar, Talmud, Old Testament and all about Jewish culture. Here you can find something about Kabbalah
http://en.wikipedia.org/wiki/Kabbalah
You will aim mentioned concentration after 5 years of active daily exercise and you will get pernament consciousness movement into the cerebellum and this movement could be reached also by belief that you have tumors in the brain which push your consciousness into the cerebellum.
Then continuous exercises of the clinical death follow http://en.wikipedia.org/wiki/Death and mainly connection of your psyche on the persons who are dying and who don´t return back. And then you will drill such disconnection of your memories from neurons for another 10 years. Such long exercises create permanent base for bio artificial intelligence. Do not forget, that about 70% of your neurons will reject to realise this program inside themselves and then you have to push them to do it. It is important to pay attention to these exercises and achieve them really and not only in the imagination. Be aware of this.
Maybe you give yourself the question: wouldn´t be possible to build an artificial intelligence somehow different, easier and less risky? If bio artificial intellingence would has to work inside meditating person, the person has to meet certain requirements that aren´t commonly approached by ordinary brain. Within the early stages of clinical death or dying, the human psyche passes to operate from dimension 10 raised to the power of minus 5 meters. Until this state the human psyche operates on the electrons level and after trainings of clinical death will operate deeper in quantum biology and so in the world smaller then 10 raised to the power of minus 20 and more. And this makes significant difference as if a rocket flies into the space and when particles such as quarks fly through the cosmos:
http://en.wikipedia.org/wiki/Quark
Esotericist´s psyche gains the potential to operate on unique particles and with such speed that in current thousandth of a second may be on the thousands places in the cosmos space 100 raised to the power of 300 km. And this in not only space of one galaxy. Unless you operate mentally then speed rates are absurd and they are restricted only to the space which you perceive by your brain. Don´t forget about restricted brain capacity to 100 milliard neurons. And we still have small numbers. If bio artificial intelligence has to work in human brain, it needs high speeds which are defined in math and those speeds must be realized on small objects, their size is expressed by roots. And this is ideal as a base for building of bio artificial intelligence.
By extrasensory research of persons who went and still go extremely often into clinical death was found that they have problem with energy accumulation which is produced by their damaged brain and body. If they don´t want to get mad, they gradually teach themselves to release those energy and insert certain desires, wishes and information into this energy. And those energetic objects could go deeper in the cosmos and more or less collect information or heal something and block something. And this is another phenomenon which will be used in building of bio artificial intelligence. Human brain and cerebellum is able to produce such objects and insert wishes into them and such create bubbles of quantized soul which these wishes fulfill. Of course, if you would like to move the planet Earth, bubbles of quantizes sould will be weak for this. This is exaggerated requirement, which we are not able to solve in current stage of development.
So we have some excellent assumptions and they are unlimited speeds, unlimited number of bubble objects ( bubble objects is name for energy/intangible substance that comes from quantized soul) and meditating person cerebellum is able to place into bubbles actually enforceable activities. Bubbles could achieve real unlimited speeds and unlimited distances of their possible penetration by trance practice and for this purpose we study and practice Neolithic culture:
http://en.wikipedia.org/wiki/Neolithic.
It´s necessary to practise trance many years and explore neolithic buildings, achieve those states and permanently build up the ability to practically use trance in neurons. And what is the trance and how to achieve it? It´s like you would work in stone-pit and you have to sharpen stones by hand until smooth for the construction of Neolithic architecture:
http://en.wikipedia.org/wiki/Neolithic_architecture
And unique gem of neolithic buildings is Göbekli Tepe:
http://en.wikipedia.org/wiki/G%C3%B6bekli_Tepe
Here is also necessary cerebellum bubbles ability to receive echolocation abilities which meditation person produces directly in the vocal cords. Meditation person is able within Silva training permanently resonate with membrane on the vocal cords without air going through vocal cords and without saying something. Bat echolocation is good base of training this ability directly in the vocal cords: http://en.wikipedia.org/wiki/Bat, it could be also dolphins, whales and killer whales. And of course 5 years of active training, where meditating person learn yourself how his brain could gather information directly through neurons and not with eyes, ears and so on. Esotericist has finally the ability of echolocation from his vocal cords, this ability is moving to the brain neurons and those neurons void it as energy and then as micro boomerangs receive back and evaluate. This is unique phenomenon of people who "see behind the corner" or straight through the wall.
So meditating person gained the access into the world of the death, moved his sense into the cerebellum and here he activated bubbles operation which he could code what they have to do. He inserts resonance frequency and trance states into bubbles. And this is functional bio model of artificial inteligence. The science craves quantum computer and esotericist builds something similar in his brain and neurons. This prototype of bio artificial intellingence is missing something, what is it? It is to start to operate gradually so that it begins to link other people brains and accumulate the capacity of 6 billions of organic brains on the planet Earth. It´s a shame that such a capacity can not be used to generate virtual Bitcoin currency: http://en.wikipedia.org/wiki/Bitcoin, but this is only joke. We prefere to generate bio capacity of 6 billions brains in order to achieve extreme intellect. How is it possible, has this ever been reached by somebody? We don´t do anything new. Natural, neolithic and prehistoric people were in the state of collective consciousness because they operated in the world of dead memories. One neolithic individual was a fool, but as an agregation of 500 brains they were extraodinary intelligent group of people able to understand particle´s world and somehow also quantum physics. They knew what have real and timeless value and modern people are not able to undestand this even if all server rooms capacity were joined. Unfortunately current person has lost this ability and meditating person who practised artificial intelligence has gone to recovery of this shamanic tradition by unique way. Intentionally I will not here describe how this practice is carried out. When you grow by 20 years of exercises into this level then it will be clear.
Why do we need so extraordinary intelligence to understand what is the world of the dead and what happens with human memories after his death? The problem of the world of the dead is intellectual grasp and understanding of quantized physics and quantized biology. It is unavailable to ordinary person what will be after human and organic life death because he hasn´t got brain capacities, speed of thinking and experiences with abyss in the cosmos. And this is removed during the formation of bio artificial intelligence. We forgot that organic life in the cosmos will be added to this system and this is something unique and superlative. But we still don´t know how we will this practically and functionally implement. Practise shows how it will be in the future and we certainly looking forward to it.
HELLO
Sasa Pueblo Pleasant and instructive reading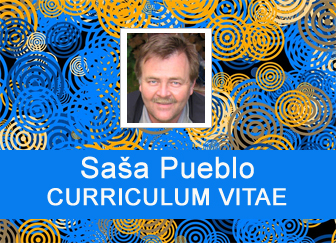 Read Curriculum VitaeClose Curriculum Vitae
I was born on 4th of January 1960 in Slovakia, Europe.
When I was 5 years old I fought for life several months and my grandmother who was herbalist and healer was helping me. She saved my life.
I did not attend the school very often because I still had problems with lungs.
But protestant pastor from neighborhood gave me basic education.
My grandmother loved going to the church but I better loved Indian figures.
My grandmother liked company of weirdos and homeless people. She loved to take care about them and I was there.
I have always loved to grow plants, picked up herbs and I was environmental activist.
I have decided to become polymath, educated in all natural, technical and spiritual sciences.  I still continue in this trend of highly and integrally educated personality up to this day.
Especially, I dedicate to all disciplines within medicine and I have different approaches to study them. I have decided to begin the path as healer and therapist.
I used to pick up herbs, mushrooms, leafs and yields from trees and bushes. I made homeopathic, herbal teas, different types of homemade herbal creams and tinctures.
Nowadays I practice distance healing without the presence of treated person.
I also practice special exercises called basic physiological exercises and it is training of special movements for persons in higher age. I manage the group of people in age over 60 who regularly train such exercises.
I care about issue of sleeping, hypnosis, autohypnosis and suggestions applied in distance Reiki without presence of the patient.
I have practiced active distance healing since 2013 and in this area I take care about 100-120 people who are under my long lasting care.
I also actively practice SRT system and I help related community of enthusiasts for SRT therapies.
I have created system of clairvoyance performances in the area of health, psychology and relationships. I execute such performances by clairvoyance techniques on distance without the person who is treated.  I use clairvoyance techniques to perform medical, psychological and psychiatric tests. I have connected such practices with medical laboratory values.
I am also interested in mysticism applied into religious systems. I have strong interest in everything what could be built during the life and what could be transformed into the world of dead memories. This is the issue of the Holy Sepulchre.
My specialty is interest in building artificial intelligence in robotics. I focus on building bio intelligence in human body and especially in the cerebellum, linked to the Kabbalah.
I am ready to exchange experience and knowledge. I communicate in English language.
Contact: sasapueblo@meditacia.sk. I will answer quickly and especially to every email.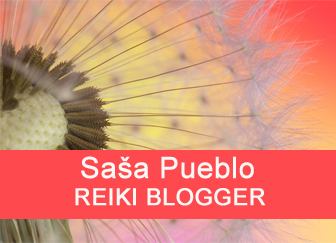 Read Reiki BloggerClose Reiki Blogger
Sasa Pueblo
REIKI BLOGGER
I have been working in spiritual sphere over 20 years. I have realized research in different areas of spirituality over whole world. I am objectively engaged to spirituality and esoterism. I went through spiritual world by clairvoyance techniques and many videos helped me to go through different forms of spiritual meditations from prehistory to nowadays forms of meditation. In year 2014 I decided to implement practical esoterism and spirituality on Reiki platform. I had feeling and logically emerged that this will be good thing. I wanted to publish my articles in English language. Circumstances helped me that one girl with excellent English knowledge came meditate to me. My desire was to get my articles translated by the person who actively meditate. And it has become small miracle and we have translation which is a great thing.
We gradually test individual Reiki systems and we make a record of them.
The record is processed, translated to English and posted on this site. I hope that our articles will bring you joy and new insights.
Here are my main home pages in Slovak language:
https://meditacia.sk/
https://forumzdravie.sk/onlinesasapueblo/
I encourage you to use: https://translate.google.com/m/translate for translation.
Following are English translations of my articles:
https://apoort.net/meditation/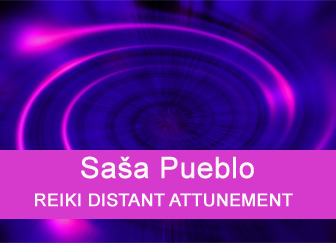 Read Reiki Distant AttunementClose Reiki Distant Attunement
Sasa Pueblo
REIKI DISTANT ATTUNEMENT
I also do Reiki attunement and consecration to all degrees. I do attunement to different kinds of Reiki. I specialize mainly in distant Reiki attunements and their gradation. Distant consecrations require testing and verification. By testing I examine the quality of distant attunement. It is good to repeat distant attunements several times and so achieve stronger Reiki stabilization.
I do Reiki attunement which is free of charge. It is good to already have basic Reiki consecration classically in the presence of consecrated person and the initiator. Then my specialized Reiki attunement is more effective.
As I have studied and trained the history of Reiki, I know how to return to original attunement of disappeared Tiandai Reiki school.
I can test you whether your Reiki attunement has been done correctly and I am able suitably adjust it for you.
You can email me via: sasapueblo@meditacia.sk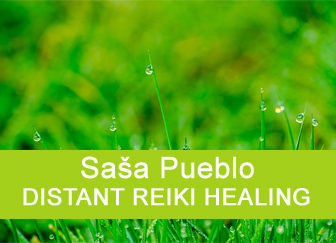 Read Distant Reiki HealingClose Distant Reiki Healing
Sasa Pueblo
DISTANT REIKI HEALING
To make full use of Reiki in my practice, I have adopted Reiki treatment to my healing services.
In my case, I go through distant Reiki treatment without the presence of the person being treated.
It is a demanding and little refined technique. And so there is a lot of space for testing and linking classic healing systems and Reiki distant healing. I have already reached respectable level. I provide free of charge distant treatment and feel free to contact me via email: sasapueblo@meditacia.sk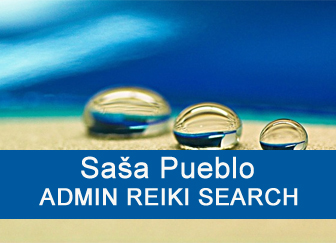 Read Admin Reiki SearchClose Admin Reiki Search
Sasa Pueblo
ADMIN REIKI SEARCH
My nickname is SASA PUEBLO and I am administrator of Reiki Systems of the World. I'm trying to have good overview of Reiki around the world. First of all, I collect Reiki search engines then individual types of Reiki over the world. It is good to have knowledge what happens in the world of Reiki who is involved and what people do in this area.
Web Pages with Reiki contents are collected for the reason that we examine enthusiasts who do Reiki, why they do Reiki and how they do Reiki. At the same time, we also examine unique characteristics of representatives of each Reiki school by clairvoyance techniques. This is research to improve Reiki overall.
We will not be personal, but we will publish clairvoyance research for the benefit of all Reiki enthusiasts.
We also will create collections of Reiki music videos, symbols and forms of healing for you. You have a lot to look forward to. We are here to support Reiki.
If you want to support us, to give us any idea and some web address, then please contact me on my mail.